Through That Which Separates Us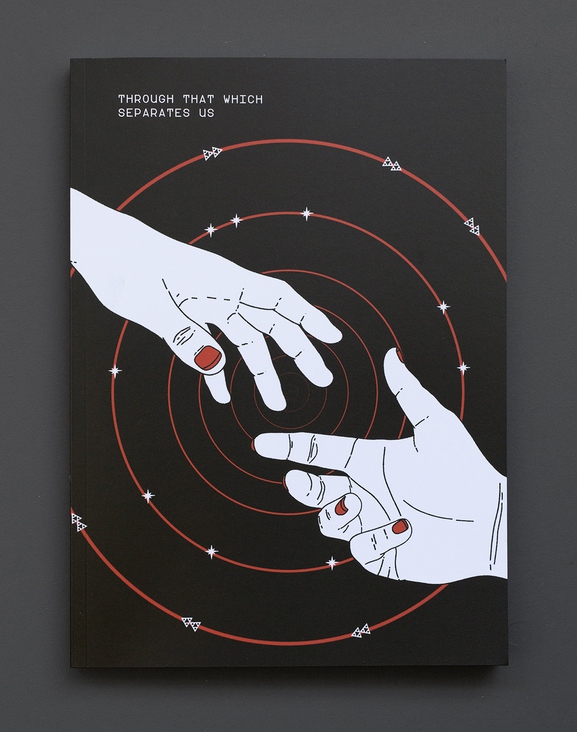 Conceptualised and developed by contemporary artist Cushla Donaldson with publishers Te Reo Kē and The Physics Room, Through That Which Separates Us is a collection of writing, artworks, and interviews which form a genealogy of deportation in Australasia and the Pacific. Taking as its point of departure Cushla Donaldson's artwork 501s, first staged at the Melbourne Art Fair in 2018, this book seeks both to make transparent the mechanisms of separation and to foster forms of planetary solidarity that might abolish their conditions.
Deportation is an organising principle that has begun to impress itself across all areas of social life. Yet discussions of deportation rarely interrogate the origins of the practice as a settler colonial technique, nor the complex relations between migration and indigeneity that these origins bring to light.
The collection understands the experiences of the so-called 501s, held in Australian detention centres and often deported on the basis of a 'character test', as a paradigmatic case illustrating the intersection of xenophobia and settler colonial violence. Through That Which Separates Us is a significant new collection that interrogates the epistemological, affective, and aesthetic dimensions of life in a world structured by separation. As Trans-Tasman and Pacific tensions rise, the book serves as urgent reading.
Contributors include: Adrian Maere, Anya Weti, Aseel Abdel Khaleq, Arama Rata, Aydan Brown, Carl Mika, Cushla Donaldson, David Hall, Faisal Al-Asad, Julie Hill, Jamie Hanton, Lawrence Abu Hamdan, Miri Davidson, Nisha Kapoor, Patrick Read, Pauline Smith, Safdar Ahmed, Simon Barber, Susan Schuppli, and Tusiata Avia.
Through That Which Separates Us (2021)
Published by Te Reo Kē and The Physics Room
Edited by Simon Barber and Miri Davidson
Concept development by Cushla Donaldson
Designed by Gabi Lardies with illustrations by Huriana Kopeke-Te Aho
Printed by SOAR Print
RRP $35 incl. GST

Shipping costs:
Please select "Publication postage (within NZ)" at checkout. If you are based abroad, please select "QUOTE (for large items and international postage)" and we will be in touch about shipping options.