Past event
30 July
2 - 4pm
Publication launch: Correspondence 2.2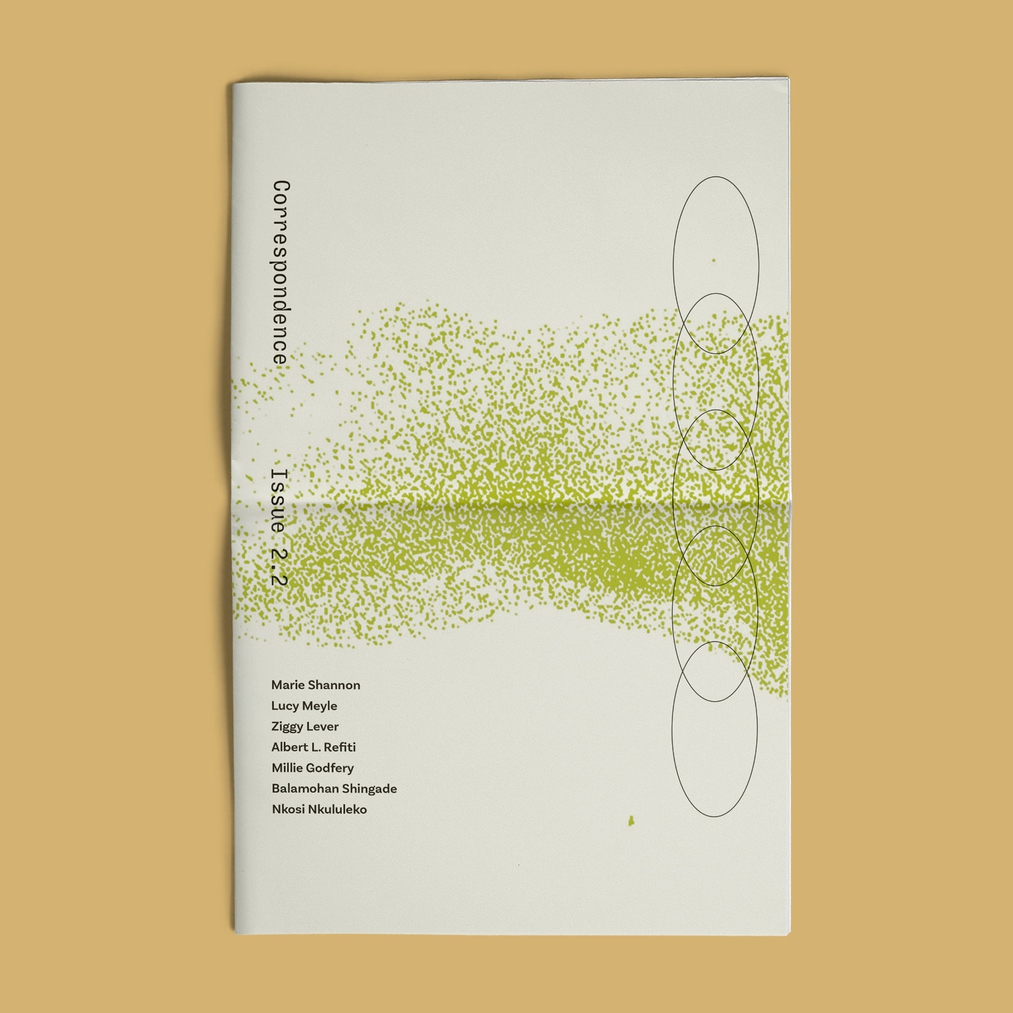 30 July. Free entry.
Sunday 30 July, 2pm – 4pm
The Physics Room, 301 Montreal Street
Join us in the gallery on Sunday 30 July for the launch of Correspondence issue 2.2. Drop in between 2 – 4pm to grab a hot cup of chai and a free copy of Correspondence 2.2 to read or take away. Coinciding with the final day of the exhibition The air, like a stone, this is also your last chance to catch works by Emma Fitts and Rosalind Nashashibi.
Started by former Writing and Publications Coordinator, Hamish Petersen, Correspondence is a biannual tabloid produced by The Physics Room which explores forms of art writing in Aotearoa. Correspondence 2.2 is edited by Orissa Keane.
Issue 2.2 continues on from issue 2.1 and the starting prompt, "spacious atrium"—reaching a little further, towards the sky and to Aachen. Within its pages you'll find a new contribution by Millie Godfery alongside an extract from Albert L. Refiti's 2014 doctoral thesis, a selection of stills from Marie Shannon's The Aachen Faxes (2012), the conclusion of Balamohan Shingade and Nkosi Nkululeko's correspondence chess game, and part two of Lucy Meyle and Ziggy Lever's collaboration.
We're on Facebook