LOG Illustrated Issue 9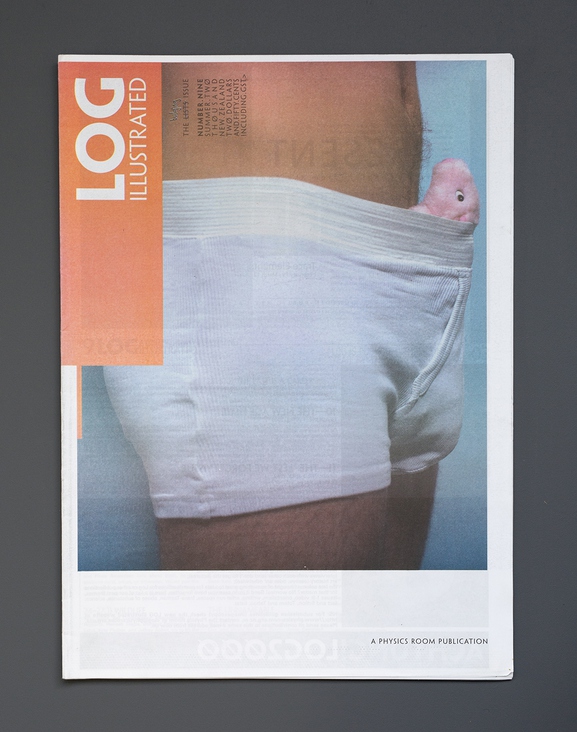 As with LOG 2 the Orientalism Issue, LOG 9 the Lists issue is an experiment with format. With millennial journalism doing the top-ten overkill, LOG Illustrated took it upon itself to resuscitate the list as a fun way to string a sentence together. Or a group of images, for that matter.
Featuring a provocative cover by Geoff Heath, and a magnificent calendar pull-out by Ani O'Neill, this edition of LOG is a must. Other highlights: Gwyn Porter's lusty polemic on the museum as a hothouse of passion, Joyce Campbell's snaps of the Latino Los Angeles, British trio Norman Hogg, Marijke Steedman and Simon Wood whip up their deliciously nauseating Recipe for something Else, Terrence Handscomb spills the beans on who he would really like to sleep with, and swamp-city sculptor-boy Dan Arps makes a witty writerly debut with his Christchurch-roundup...
LOG Illustrated was a contemporary art magazine. LOG was published in tabloid format three times a year. Rather than being strictly about-art dialogue-based, LOG was conceived, in 1997, to provide a site for artists and writers to experiment with images and texts in a print format.
Shipping costs:
Please select "Publication postage (within NZ)" at checkout. If you are based abroad, please select "QUOTE (for large items and international postage)" and we will be in touch about shipping options.