Volume Series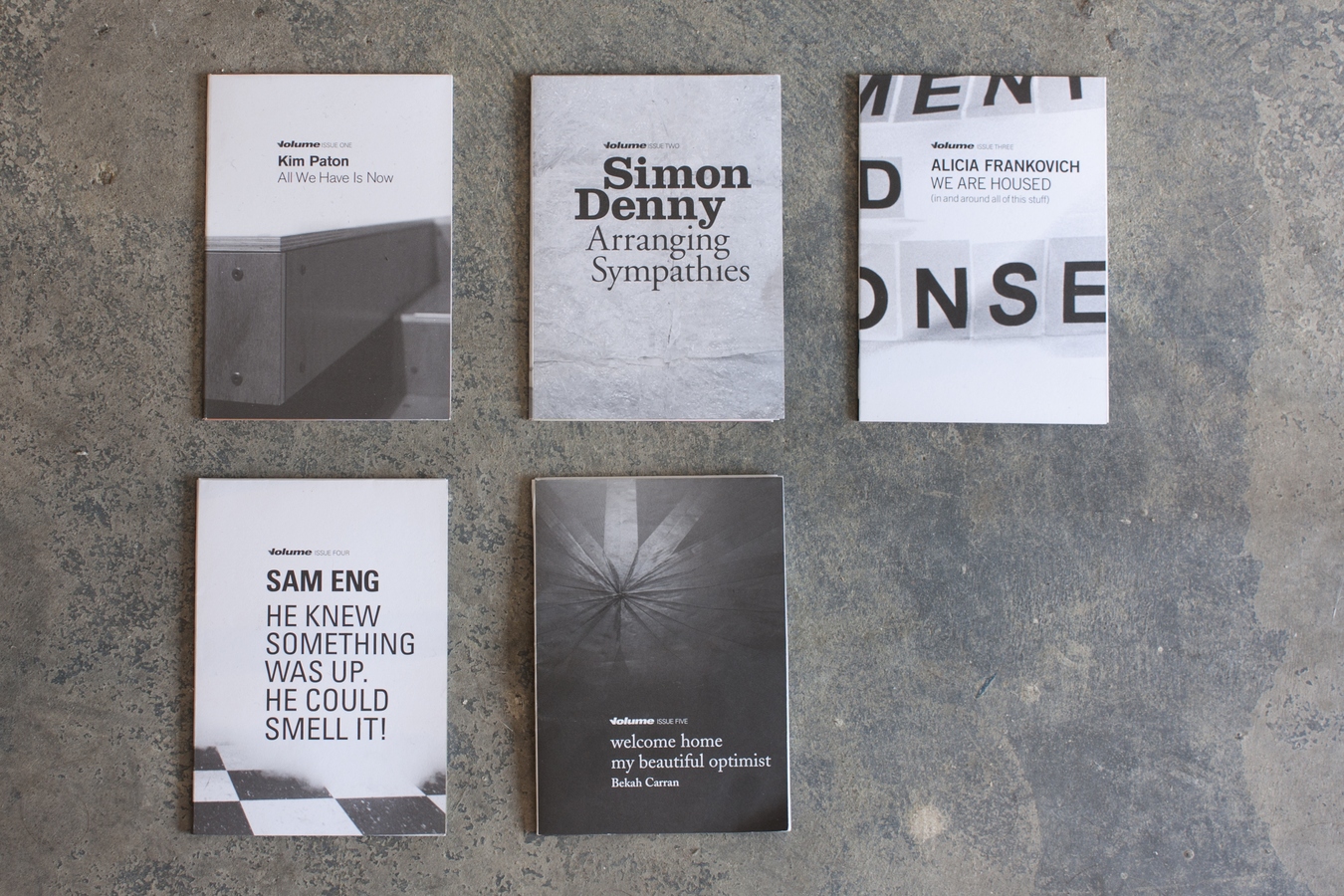 Five young artists respond to The Physics Room Gallery in an investigation of contemporary installation practice. Each project was accompanied by a catalogue, featuring an essay by an emerging writer providing critical context for the work. Artists included:
Bekah Carran: welcome home my beautiful optimist
Essay by Melanie Hogg
Available to Order
Kim Paton: All We Have Is Now
Essay by Kate Griffin
Sold Out
Simon Denny: Arranging Sympathies
Essay by Tessa Giblin
Sold Out
Alicia Frankovich: WE ARE HOUSED (in and around all of this stuff)
Essay by Harold Grieves
Available to Order
Sam Eng: He knew something was up. He could smell it!
Essay by Kate Montgomery
Available to Order
Purchase from our online shop via the link on the right hand side of this page (or below on mobile). Postage is available at the buyer's expense. You can also buy this and a range of other art books and periodicals with cash or bank transfer from our gallery.
Published by The Physics Room Trust
2005/6
Series of 5 folded pamphlets
105 x 150 mm