Past event
15 June 2007
8pm
Shoeb Ahmad Performance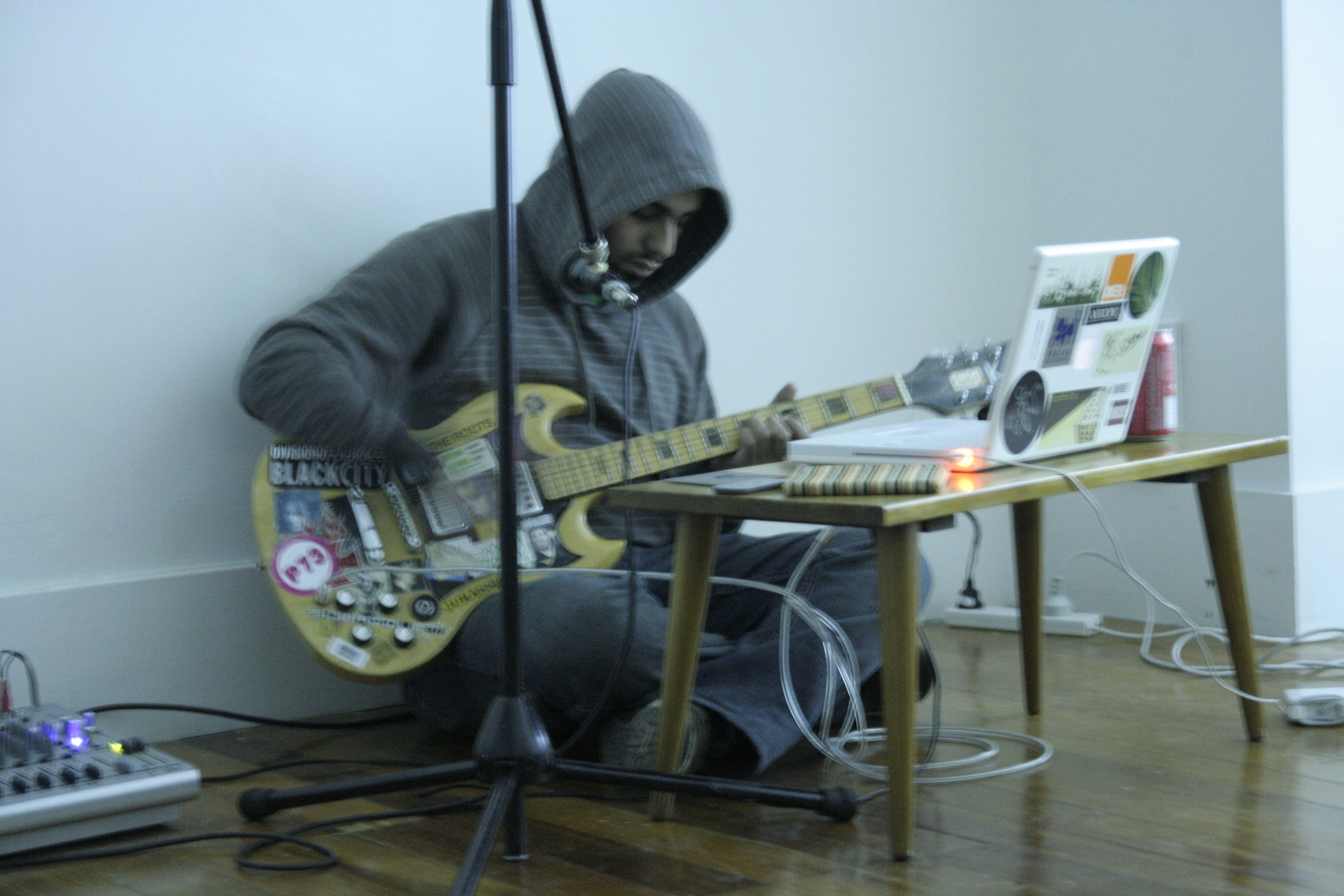 15 June 2007. $7 entry.
Shoeb Ahmad is a young sound artist and songwriter who hails from Canberra, Australia. His intricate relationship with minimal tone and melodies can be heard in his loose songforms and homespun improvisations. Working primarily with guitars and piano, Shoeb crafts glistening processed acoustics and waves of ambient drone that sit within in both avant/electronic and 'indie-rock' contexts.
This New Zealand tour is in support of the upcoming release 'Mixed Doubles'. This new EP features five new pieces of digital anti-pop as well as four reworkings by M.Rosner (Room40, Apestaartje), Prettyboy Crossover (Surgery, Sensory Projects), Part-Timer (Moteer) and Jasmine Loop Control (Wilting Flower). The new pieces explore microtonal 'song' structure through composition and live improvisation while also exploring post-processing and self-remixing.
Over the last two years, Shoeb has performed all over Australia, either solo with guitar/keyboard and laptop or with a drummer and has played alongside DJ Olive and I/O3 (Lawrence English, Heinz Reigler & Tam Patton), Gersey, Richard Chartier, Cam Butler, Robin Fox, Blarke Bayer, Alps Of New South Wales, The Rational Academy, Underlapper and Tenniscoats amongst others. He also performs in ongoing duos with Peter Hollo (Fourplay), M.Rosner and Adrian Klumpes (Triosk).
Discography
(recordings)
Roomsound EP - hellosQuare 2006
Vinyl Sketches 3" - Sound And Fury 2007
Summer Drift 3" - Wilting Flower 2007
'Mixed Doubles' EP - hellosQuare 2007
Bedroom Songs EP - Patterns Community Sound Centre 2007
(compilations)
Pins + Needles ('Cherry Blossoms And Sugar Skies') - hellosQuare 2004
Gift Project CD 1 ('Buoy' - Adrian Klumpes & Shoeb Ahmad) - Gift Project Audio 2007
(contributions)
'One Kind Of Dead End' by Scott Da Ros (melodic drones on 'Dilshad And Tohti By A Frozen Lake') - Endemik Music 2006
We're on Facebook