Past event
25 November 2020
5:30pm
Recontextualising the Staff God: Talk by Dr. Karen Stevenson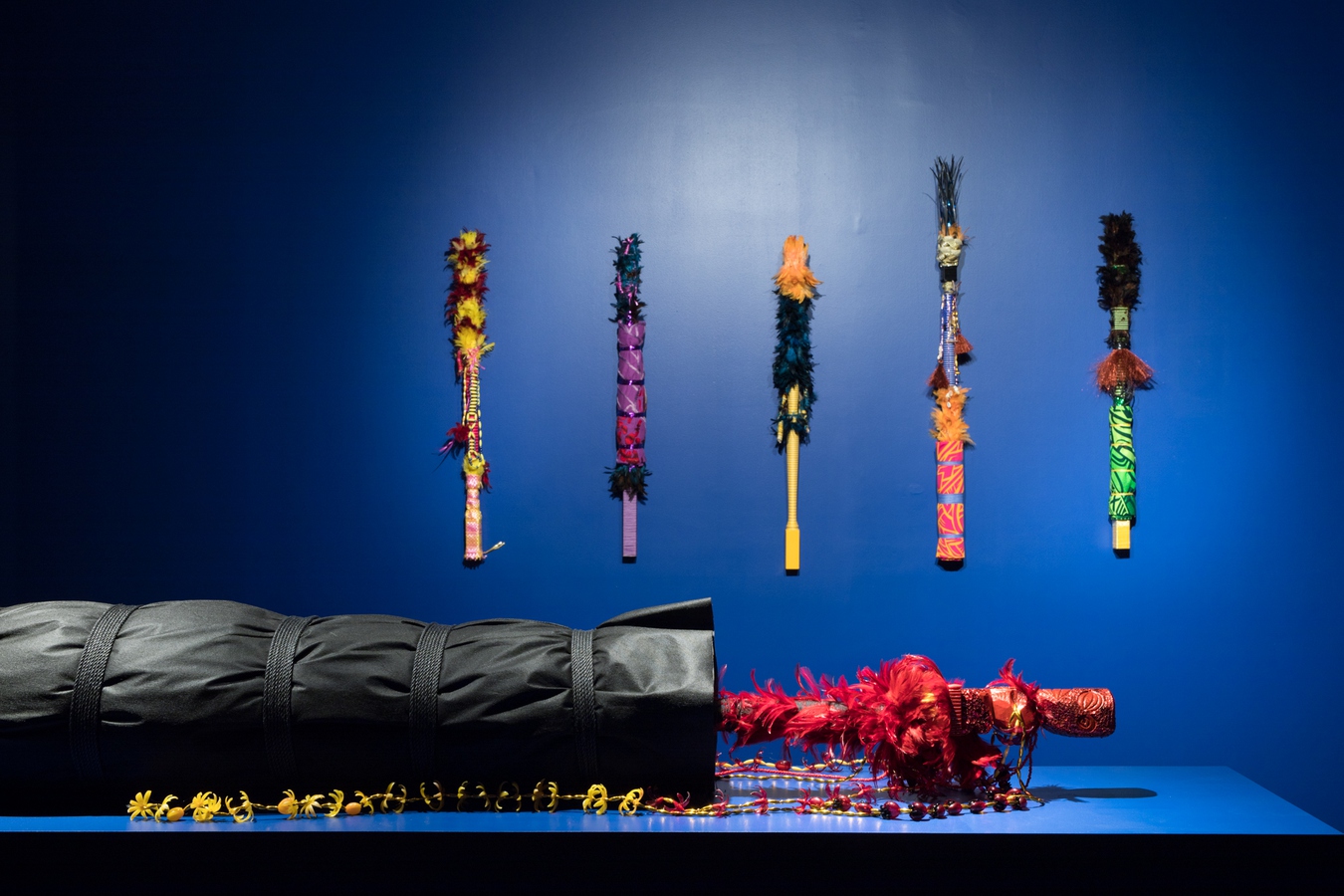 25 November 2020. Free entry.
Recontextualising the Staff God: Talk by Dr. Karen Stevenson
Wednesday 25 November, 5.30pm
Please join us in the gallery for a talk by Pacific Art historian and writer Dr. Karen Stevenson which gives wider context and insight into Pacific Art, culture, and artefacts in relation to our current exhibition, TA'AI by Nina Oberg Humphries.
Dr. Stevenson will provide an overview of what Staff Gods are, as well as explore the notion of binding and of balance within Pacific cultures. These ideas will then be discussed in relation to the new works created while Oberg Humphries was the 2020 Creative New Zealand / University of Canterbury Macmillan Brown Centre for Pacific Studies Artist in Residence.
All welcome, entry is free.
--
Karen Stevenson, of Tahitian heritage, was born and raised in Los Angeles. She received her PhD in Oceanic Art History from the University of California, Los Angeles in 1988. She moved to Christchurch in 1995 to take up a position at the University of Canterbury where she is currently an Adjunct Senior Fellow. Her writings and research have focused on the politics and institutionalisation of culture, art and identity, the Pacific Arts Festival, and for the past 20 years, on Contemporary Pacific Art in New Zealand. She has published widely and is the author of: The Frangipani is Dead: Contemporary Pacific Art in New Zealand, 1985-2000; Johnny Penisula, Reinventing Tradition; and Filipe Tohi, Journey to the Present – Makahoko mei Lotokafa.
We're on Facebook