Past event
24 November 2022
5:30pm
Andy Butler: Beyond safe white spaces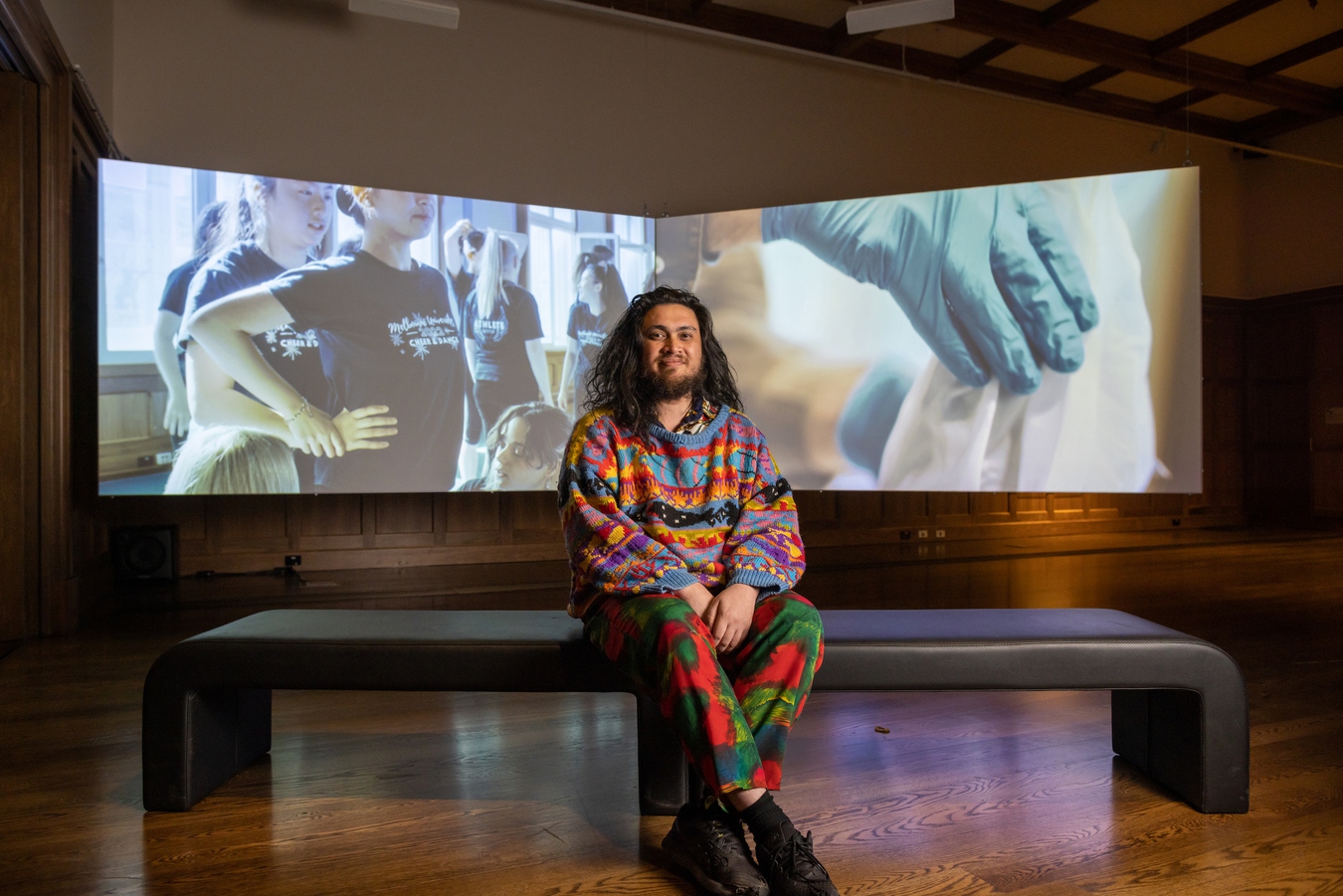 24 November 2022. Free entry.
Thursday 24 November, 5:30pm
The Physics Room, 301 Montreal St.
Museums, galleries, and art histories more broadly are going through processes of cultural upheaval. Discourses of justice, representation and equality are today pervasive within spaces that have historically been sites of concentrated colonial power and inequality. Safe White Spaces, published by Andy Butler in Runway Journal in 2017, locates these changes within specific sites in Naarm Melbourne, and provides a background or contextual reference for this lecture. Drawing on a range of artworks, curatorial projects, and writings that underpin his practice, Andy will reflect on the slippages and contradictions we find ourselves navigating during this time of cultural and political transformation – and how we might find moments of optimism, joy, humour and solidarity through art.
---
Andy Butler is an artist, writer and curator based in Naarm Melbourne. He is currently an artist in residence at Artspace Aotearoa, with the support of the Debra Porch Award and the Australia Council for the Arts. Butler's practice focuses on the ways societal structures of power shape cultural production. His writing on art and politics has been published to acclaim, including in frieze, The Saturday Paper, The Monthly, Art + Australia and many more.
As an artist, Butler works across painting, film, performance and installation. His work has been exhibited with galleries including the Ian Potter Museum of Art, Bus Projects, firstdraft, The Substation and Footscray Community Art Centre, and he has participated in international residencies in the Philippines and Indonesia. His work is held in collections including the University of Melbourne Art Collection. As a curator, Butler tackles questions of how predominantly white cultural institutions engage with the practices of those who have historically been underrepresented in public cultural discourse, and the slippages and contradictions we find ourselves in when those who hold power talk about social transformation and equity. He was previously Curator and Artistic Director (Acting) at West Space.
---
This is one of two lectures generously supported by Peter Scholes.
We're on Facebook