Past event
19 September 2003
8.30pm
Birchville Cat Motel / Bruce Russell Performance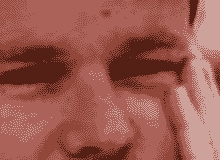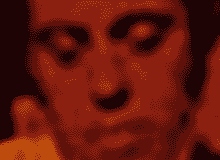 19 September 2003. $7 entry.
Friday 19 September sees a rare chance to catch these two topline NZ sound artists in collision at the Physics Room at 209 Tuam St. BCM is the solo project of Campbell Kneale, who lives in Lower Hutt. In 2002 he performed with Lyttelton's Bruce Russell at the Adam Art Gallery in Wellington, and the two have completed a collaborative CD on Campbell's Celebrate Psi Phenomena label. This is due out any day now, hence the return match in Christchurch. BCM is preparing for a second tour of Japan at the end of the year, while BR is planning a European tour with the Dead C. for early 2004. This will be their only Christchurch show together for the foreseeable future.
Between them the two will employ everything from old turntables, toys and kitchen implements, to tone generators, open reel dictaphones and toothbrushes. The noise they make could well be like being trapped inside a hydroelectric turbine with the bearings shot, or then again, perhaps like the gentle whirring of metal robot insects in a jam jar at dawn. You won't know till you hear them coming.
At this show they will have the support of a new Christchurch improvising quintet, made up of Chris Burke [sax], Ben Gerard [piano], Michael Kime [double bass], Greg Malcolm [guitar] and Jenny Ward [voice]. Fresh from a performance at the Wellington Space festival, this will be a first chance for local audiences to hear this group in action.
The Physics Room has just finished hosting an exhibition of recorded sound art works in association with Radio New Zealand's 'rpm' show. This performance will be a chance to hear some live sound art in action, and is a good example of the Physics Room's ongoing support for experimental music and sound art.
We're on Facebook