The Physics Room
Open Online
26 Mar — 20 May 2020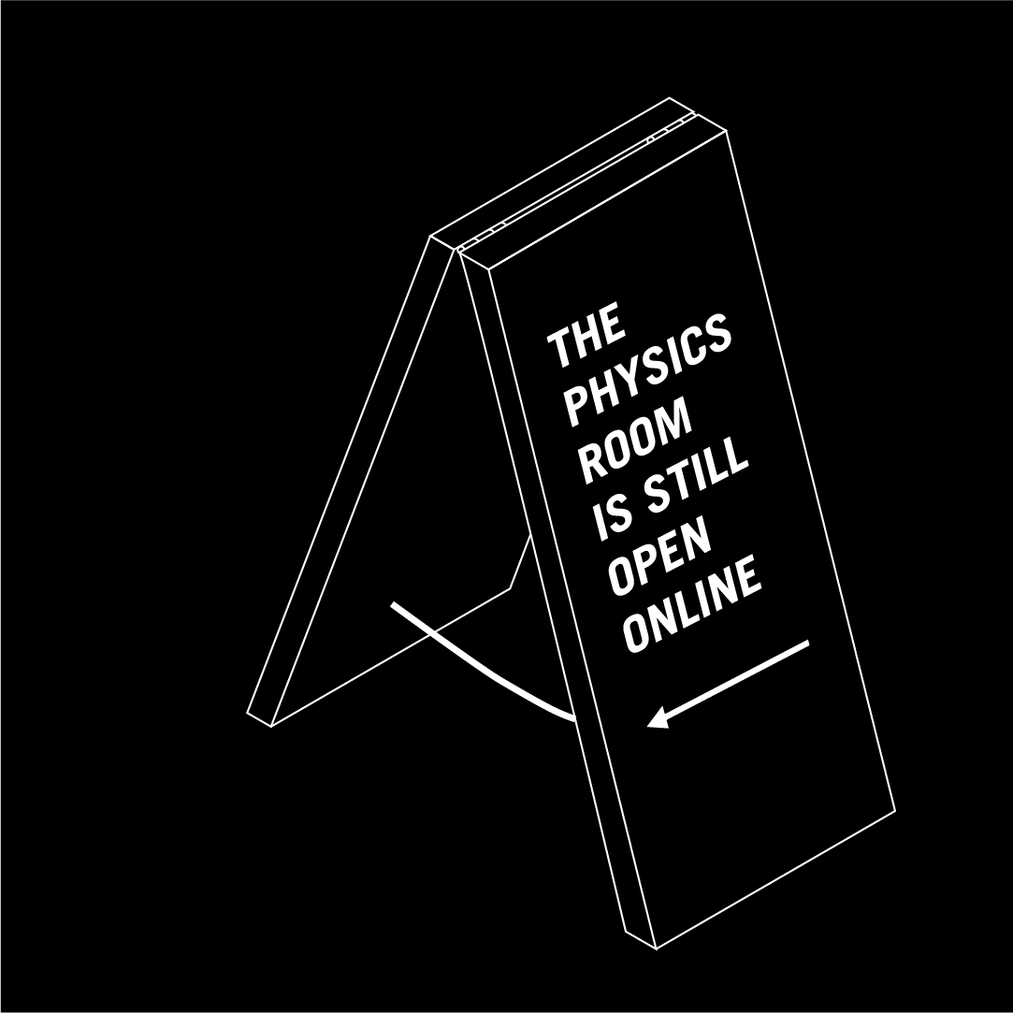 Kia ora koutou,
In line with national COVID-19 measures The Physics Room is temporarily closed. Staff are continuing to work on current and future projects from home including the next two issues of our serial publication HAMSTER.
Here is an overview of our upcoming exhibition programme:
Domino Domino
Daniel Shaskey, Luke Shaw, and Phoebe Hinchliff
then:
New work by Eddie Clemens
followed by:
New work by Martin Langdon
The dates for our upcoming exhibitions are still to be confirmed.
In the meantime, here are some links to some of the gems in our archive:
Art, Not Science podcast
A monthly programme of artist talks, panel discussions, and other events that give some more insight into our exhibitions. Listen online here or you can find the latest episodes on the Apple Podcast app and Spotify.
HAMSTER Magazine Issue 5
Read the latest issue of our serial magazine that responds to issues in contemporary art and publishing online here or listen to the audiobook here. Issue 5 focuses on themes of embodiment, performance, and relationships.
Avian Loop Issue 1
Read the first publication from the monthly writing group we initiated in 2017 here. It was released online on Monday April 20 through our newsletter and will see a physical distribution later in 2020.
Staff Compendium 01: Dirt, labour, and excavating foundations
The first of our staff compendiums compiled by our Access Co-ordinator Audrey Baldwin from Physics Room exhibitions, publications, and performances that are unified, upon first glance, by their use of dirt or excavation. Read it here.
Staff Compendium 02: Transgression, Transmutation, and Trickery
This is the second compendium compiled by our Access Co-ordinator Audrey Baldwin from TPR exhibitions and publications. Each of the projects chosen moves in mysterious or duplicitous ways. While they're often deft in their use of humour they also offer a critique of commonly-held expectations or norms. Read it here.

Staff Compendium 03: The Queer Compendium
This third compendium compiled by our Access Co-ordinator Audrey Baldwin brings together a selection of twelve exhibitions led by or featuring artists or curators who identify as LGBTQIA+, although this is by no means a definitive list. Read it here.
We'll be in touch soon with more updates! Take care until then,
The Physics Room