A Year of Conscious Practice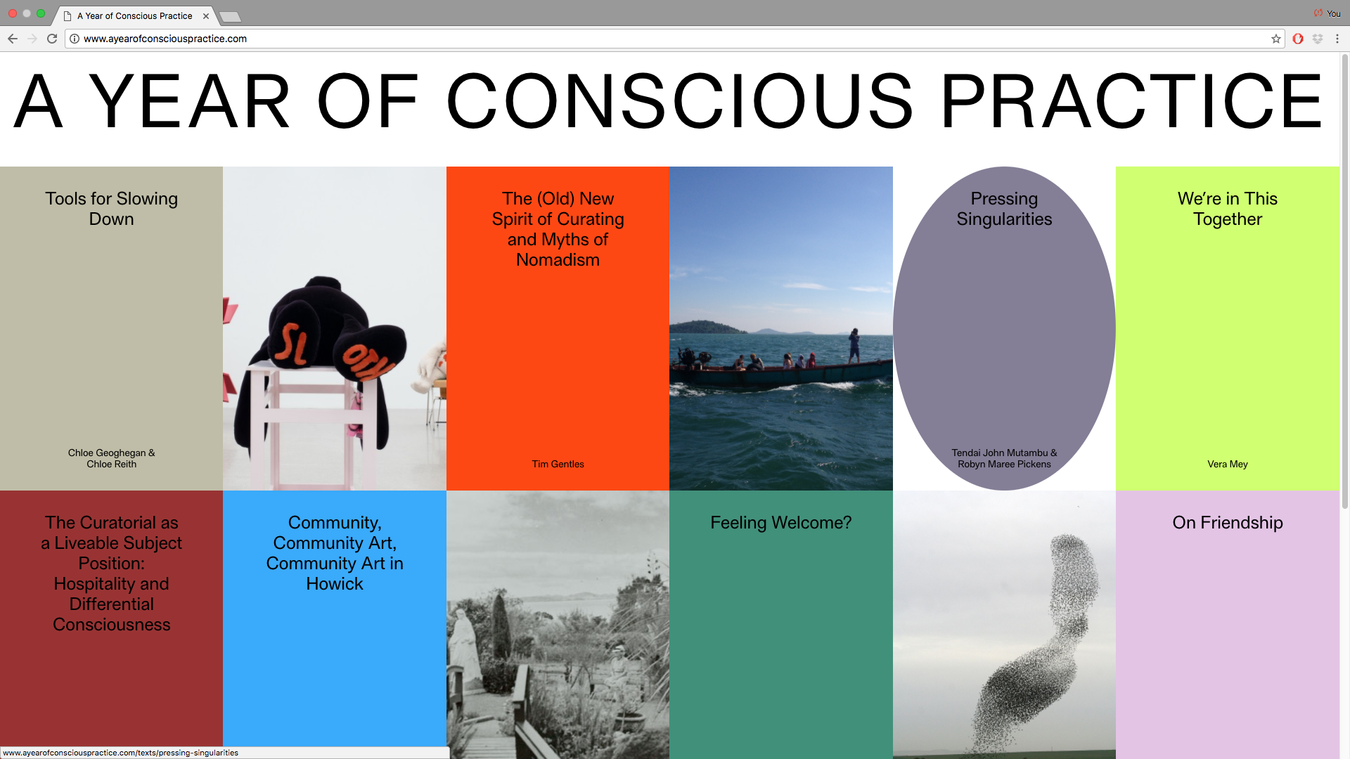 Concluding The Physics Room Blue Oyster Emerging Curators Programme 2015/16, A Year of Conscious Practice is a collection of essays about curating in Aotearoa, designed to be a reflective and critical resource for emerging practitioners.
Supported by the Creative New Zealand Sector Development Incentive Fund
Published by The Physics Room and Blue Oyster
Edited by Chloe Geoghegan, Balamohan Shingade, Rebecca Boswell
Designed by Son La Pham and Dexter Edwards
Typeset in Gestalt by Seb McLauchlan
Proofread by Melinda Johnston
With contributions from: Alex Davidson, Andrea Bell, Bridget Riggir-Cuddy, Chloe Reith, Danny Butt, Ioana Gordon-Smith, Laura Preston, Louisa Afoa, Robyn Maree Pickens, Taarati Taiaroa, Tendai John Mutambu, Tim Gentles and Vera Mey.
Available online for free: ayearofconsciouspractice.com
Launched Thursday 15 December 2016.