Past event
30 November 2021
5:30 – 7pm
Correspondence Volume One Issue One launch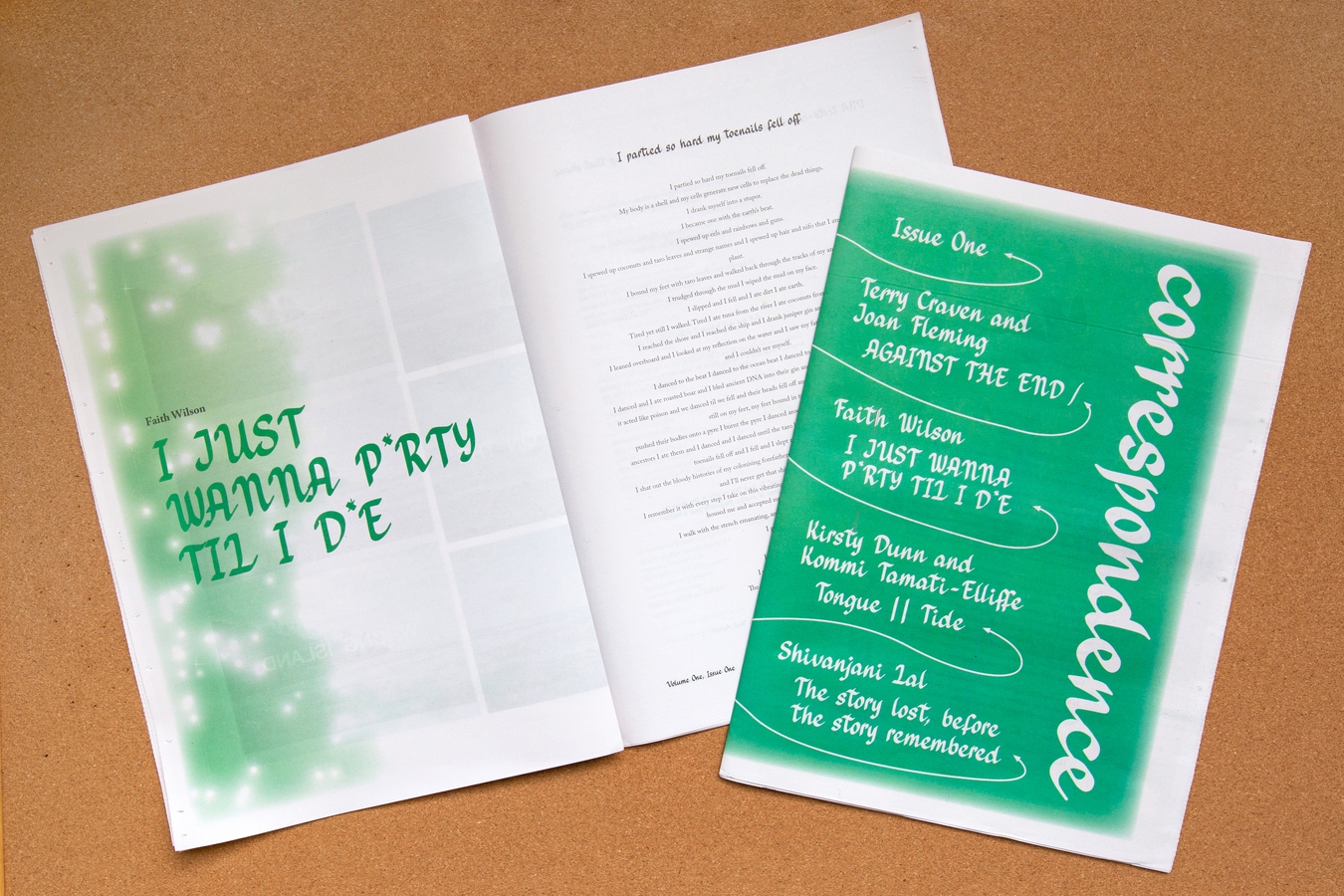 30 November 2021. Free entry.
Correspondence Volume One Issue One launch
Tuesday 30 November, 5:30 – 7pm
Please note that at Level 2, numbers will be limited and we will be asking you to sign in, wear a mask, and socially distance.
You are invited to celebrate the launch of Correspondence Volume One, Issue One.
Volume One includes collaborations, translations, and ruminations by contributors working from Ōhinehou to Madrid, Narrm to Kirkiriroa, and in between. This first issue features work by Terry Craven and Joan Fleming, Shivanjani Lal, Faith Wilson, and Kirsty Dunn and Kommi Tamati-Elliffe. These contributors use poetry, paint, and photocopied methods to share a conversation on the page. The issue is also available for listening through an audiobook edition, recorded by the contributors themselves.
Join us to hear from local contributor Kirsty Dunn in kōrero with Correspondence editor, Hamish Petersen, and join in a group listening to a selection from the audiobook. Share a snack, a drink, and collect your free copy of the journal.
More details about Correspondence and downloadable versions of the audio and screen-reader friendly digital editions will be on our website soon!
--
Access: The Physics Room's Montreal Street gallery space is wheelchair accessible via The Arts Centre's Market Square carpark, accessed by car from Worcester Boulevard, driving east from Rolleston Avenue or north via Montreal Street before Worcester Boulevard. An all-gender, wheelchair accessible bathroom is down the hallway at the back of the gallery, just ask a staff-member or volunteer to show you.
Please email hamish@physicsroom.org.nz or call the office on +6433795583 with any questions about this event/venue to make your visit more accessible.
We're on Facebook