Past event
30 November 2022
5:30-7pm
Correspondence Issue 2.1 launch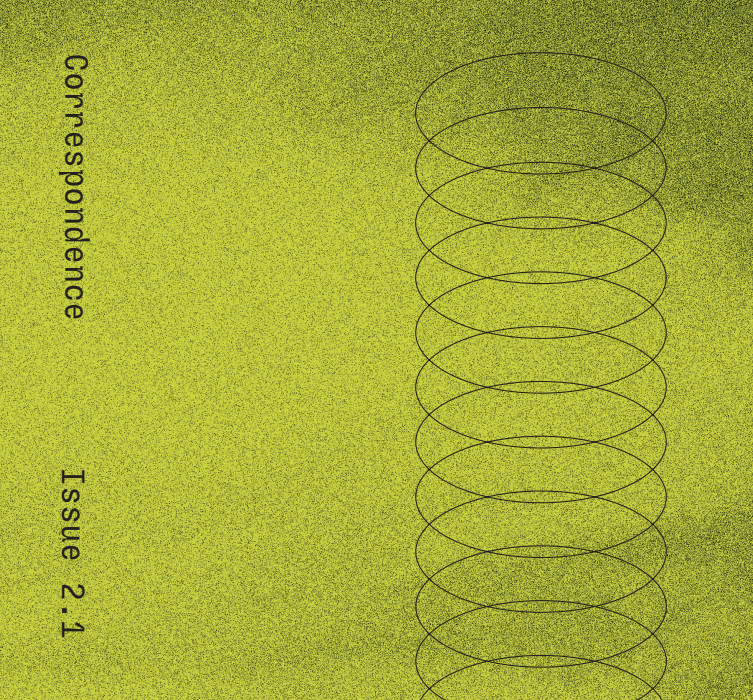 30 November 2022. Free entry.
Wednesday 30 November, 5:30pm
The Physics Room, 301 Montreal St.
You are invited to celebrate the launch of Correspondence Issue 2.1.
This issue originated from thinking about the phrase 'spacious atrium' as a place for growth, expansion, shelter, critique. Publications & Writing Coordinator Orissa Keane, editor of this series, invited Jane Wallace, David Garcia, Ziggy Lever and Lucy Meyle, Isla Martin, Erin Lee, and Balamohan Shingade and Nkosi Nkululeko to contribute to thinking about what a spacious atrium could be, what potential lies in this pair of words or imagined architecture. Gathered in this issue are the results of that invitation. Correspondence 2.1 is also available for listening through an audiobook edition, recorded by the contributors themselves, alongside the two 2021 issues of this bi-annual tabloid publication by The Physics Room.
Join us for an evening of readings from some of our local contributors and to listen to selected recordings from the Correspondence 2.1 audiobook. Refreshments will be served, and all are welcome!
More details about Correspondence and downloadable versions of the latest audio and screen-reader friendly digital editions will be on our website soon!
Design by Jane Maloney, MK Press
--
Access: The Physics Room's Montreal Street gallery space is wheelchair accessible via The Arts Centre's Market Square carpark, accessed by car from Worcester Boulevard, driving east from Rolleston Avenue or north via Montreal Street before Worcester Boulevard. An all-gender, wheelchair accessible bathroom is down the hallway at the back of the gallery, just ask a staff-member or volunteer to show you.
Please email orissa@physicsroom.org.nz or call the office on +6433795583 with any questions about this event/venue to make your visit more accessible.
We're on Facebook