Past event
3 July
1-3:30pm
Talk + art writing situation with Gwynneth Porter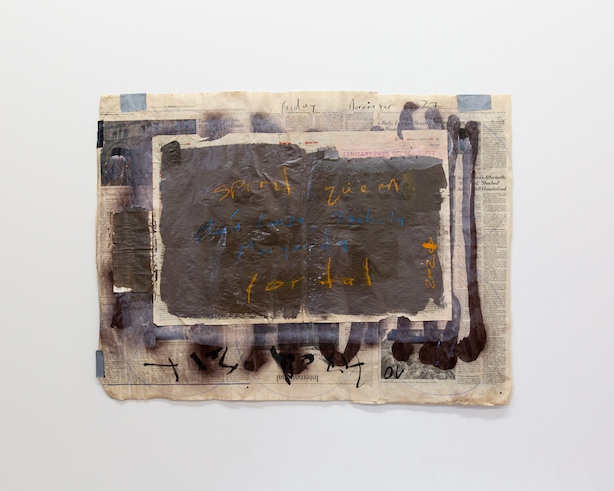 3 July. Free entry.
Talk: Turning to literature, and the essay as form
1-2pm

In TPR's new library space, Gwynneth Porter will talk about the practice of turning to literature in the study of other things. In this discussion, reading and writing are held close: libraries are considered as openings to a multiplicity of subject positions, and fiction is thought of as producing new, much-needed realities.

This discussion will be grounded in Gwyn's recent research based in the anthologising of adolescent museum visitation in fiction. This project gathers together narratives about delinquent subjectivities on the run—writing themselves as open structures—and of the institution as site of minor revolt by adolescents of any age.

Literature (and fictioning more generally) will be looked into in terms of dissensus, or the redistribution of power and the sensible—who and what can be seen, heard, perceived. We will also go into the potential for the essay as a form to support writing practices engaged with precarity or crisis.


Then, a break / coffee & baking (2-2.30pm, all welcome).


Writing situation in Light enough to read by
2.30-3.30pm

Gwyn will host an opportunity to write together—warming the space—about the work in Light enough to read by. She will be accompanied by special guests, whose work models writing methodologies that support creative practice.

et al. collective will also make newspaper works available as grist for the mill in a library context, and will engage in dialogue with the group via writing and film.

Flex, stretch, and discover new art writing muscles to a nimble-making brief that leans into the fragment, deletions, shifted subject positions, observational practice, and the creation of the third person.


All welcome to both or either session—students, artist / dancer / musician-scribes, readers, writers, would-be writers, habitual readers, delinquents, emancipated visitors, authors of selves, people who look at people looking, those who like to be read to, note-takers, note-makers, adolescents of any age, writers who aren't writing, and people who don't write (yet) …

__
Gwynneth Porter is an art writer and editor from Ōtautahi, and has recently completed a PhD through Monash University in Melbourne (Art History and Theory). Her practice involves experimentation with forms and methodologies for art writing and art book development. She has a long history of collaborations with artists in publication and artist-run projects, and a working background in art schools, visual arts publishing, and museums.
We're on Facebook