Past event
06 September 2009
5.30pm
Dear Paul Closing Event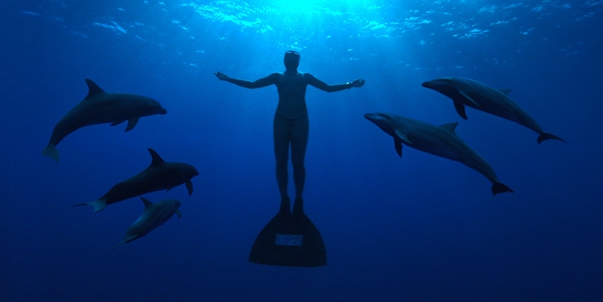 06 September 2009. $15 entry.
As a supplement to Paul Johns' environmentally aware exhibition Dear Paul..., The Physics Room would like to invite you to attend a screening of The Cove, the latest film to tackle head-on the questionable international trade in whales and dolphins and the ineffectiveness of the International Whaling Commission.
As a means to draw attention to this important cause, The Physics Room invites you to join us this Sunday at 5.30pm in the gallery for refreshments and a final look at Dear Paul...with the artist before we all head down to The Regent on Worcester to watch The Cove.
The film follows US conservation group Oceanic Preservation Society-equipped and financed to the tune of $5 million by Netscape founder Jim Clark-as it penetrates the massive wall of security around the capture of dolphins to populate the world's dolphinariums. Directed by National Geographic photographer Louie Psihoyos, the environmental focus of The Cove is also supported by the involvement of American video installation artist Diana Thater. The result is a spectacular, hard-hitting film that promises to not only assault your conscience but also your senses.
Narrated by Ric O'Barry, a former dolphin trainer who captured and trained the five dolphins who played the title character in the television series 'Flipper', the film focuses on Taiji, Japan, where fishermen hunt for dolphins to be sold into the entertainment industry, as well as for their mercury-tainted meat. The result is a provocative mix of investigative journalism, eco-adventure and arresting imagery that adds up to an urgent plea for hope.
Tickets are $15 and $2 from every ticket sold will be donated to Greenpeace/Sea Shepherd.
Please book in advance with The Physics Room by 5pm, Friday 4 September.
We're on Facebook