Wendelien Bakker: Prospecting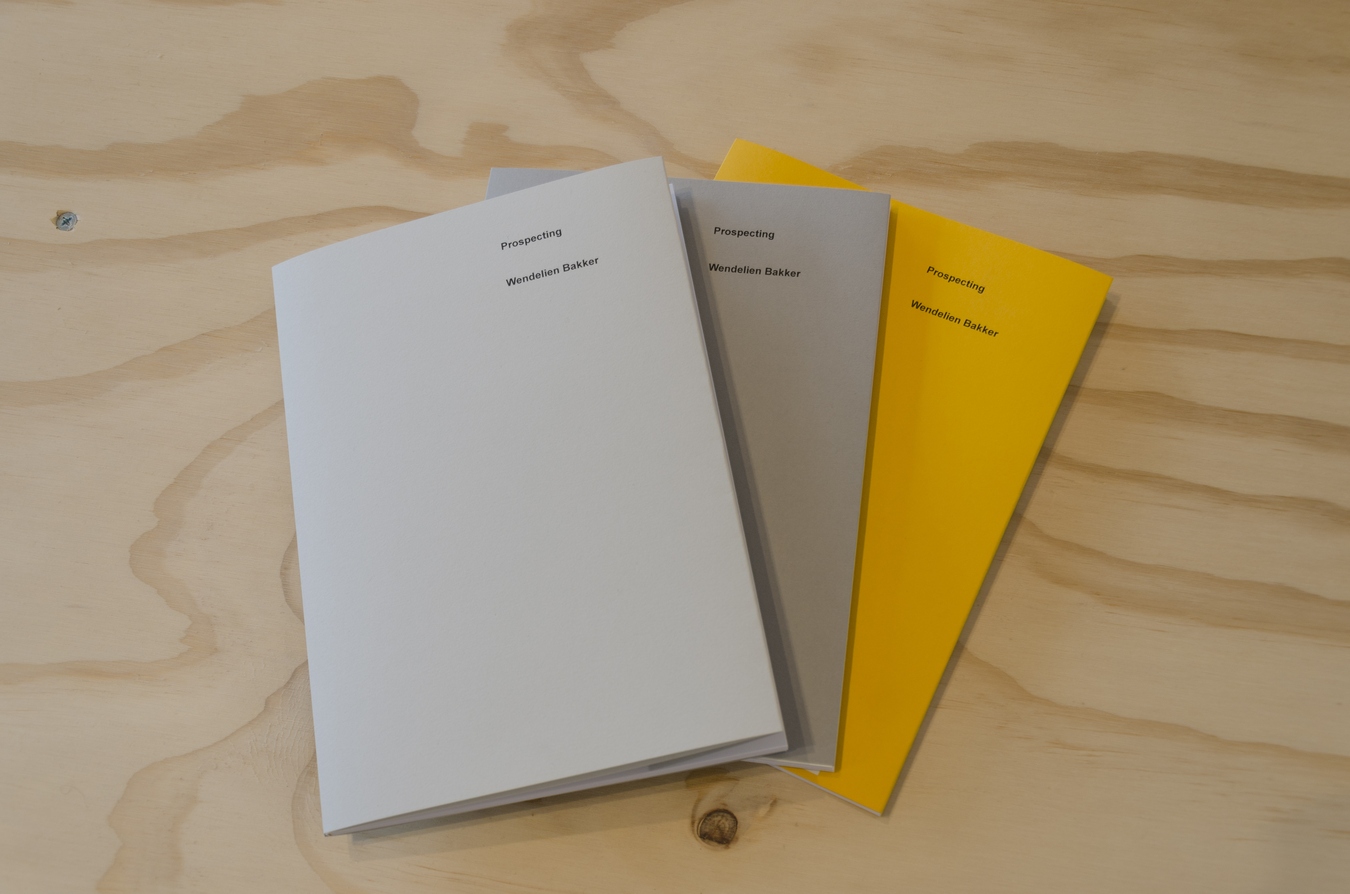 Designed by Blue Monday Collective, this new publication has been developed for Bakker's exhibition of the same title at The Physics Room and includes a text by Victoria Wynne-Jones.
Prospecting was produced with the generous support of Creative New Zealand.
Purchase from our online shop via the link on the right hand side of this page (or below on mobile). Postage is available at the buyer's expense. You can also buy this and a range of other art books and periodicals with cash or bank transfer from our gallery.

Prospecting (2018)
Published by The Physics Room
Copy editing by Georgina Rose Watson
Designed by Blue Monday Collective
150 x 210mm, perfect bound, 33pp
Edition of 100
ISBN: 978–0–473-44535-5