Wendelien Bakker: Prospecting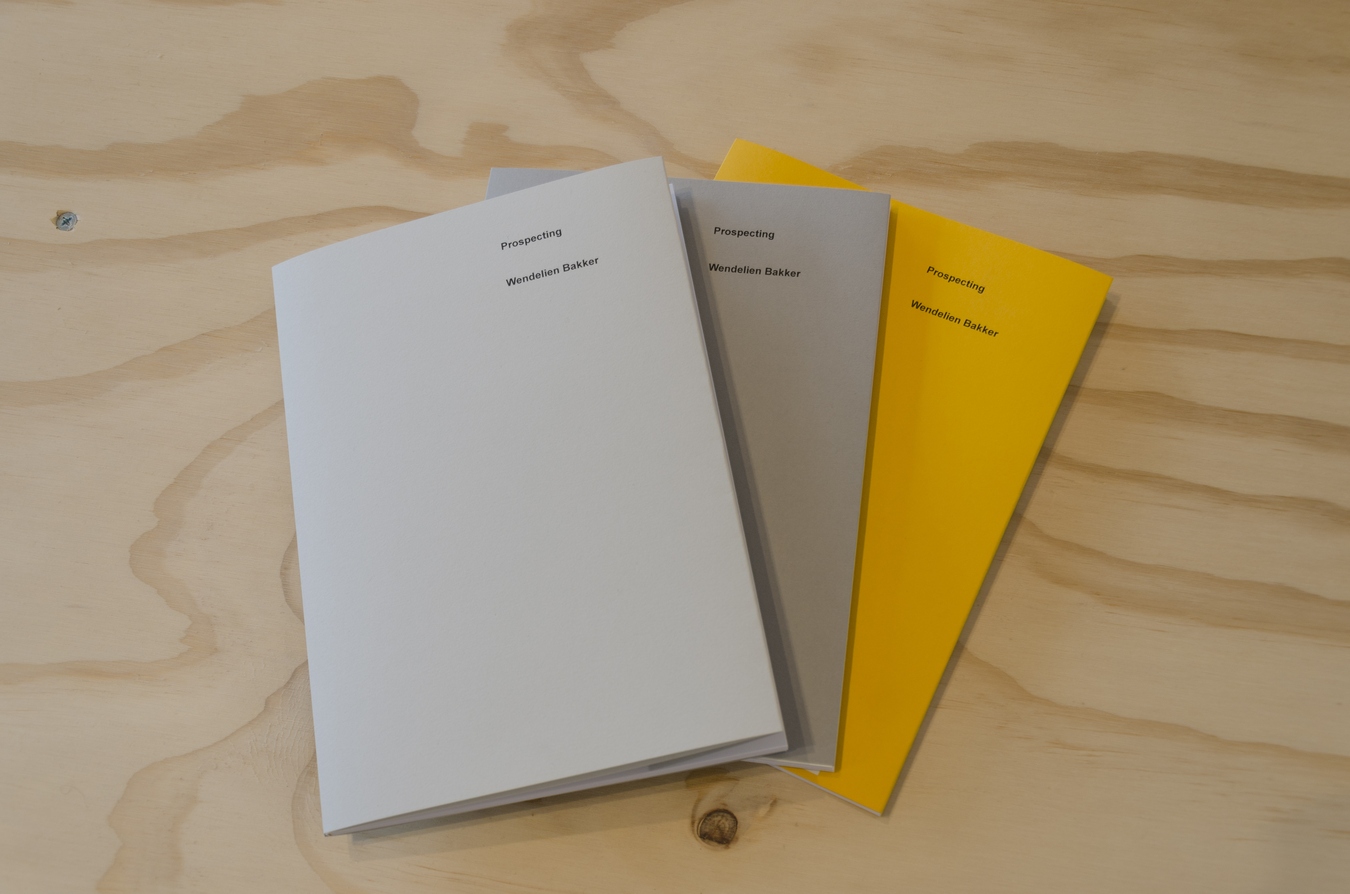 Designed by Blue Monday Collective, this new publication has been developed for Bakker's exhibition of the same title at The Physics Room and includes a text by Victoria Wynne-Jones.
Prospecting was produced with the generous support of Creative New Zealand.
Price: $12.50 + postage if required.
Copies are available to order online or purchase in the gallery.
To order online, please click the Order link on the right of this page and you will be redirected to a secure Paypal interface. A NZD$5 shipping rate will be added, and you will be able to provide your details for delivery.
To pick up a publication from the gallery, please email Publications Co-ordinator Hamish Petersen.
Thank you for supporting The Physics Room.
Published by The Physics Room
Copy editing by Georgina Rose Watson
Designed by Blue Monday Collective
150 x 210mm, perfect bound, 33pp
Edition of 100
ISBN: 978–0–473-44535-5