Past event
06 July
12 midday - 1pm
Lunchtime artist talk: Emma Fitts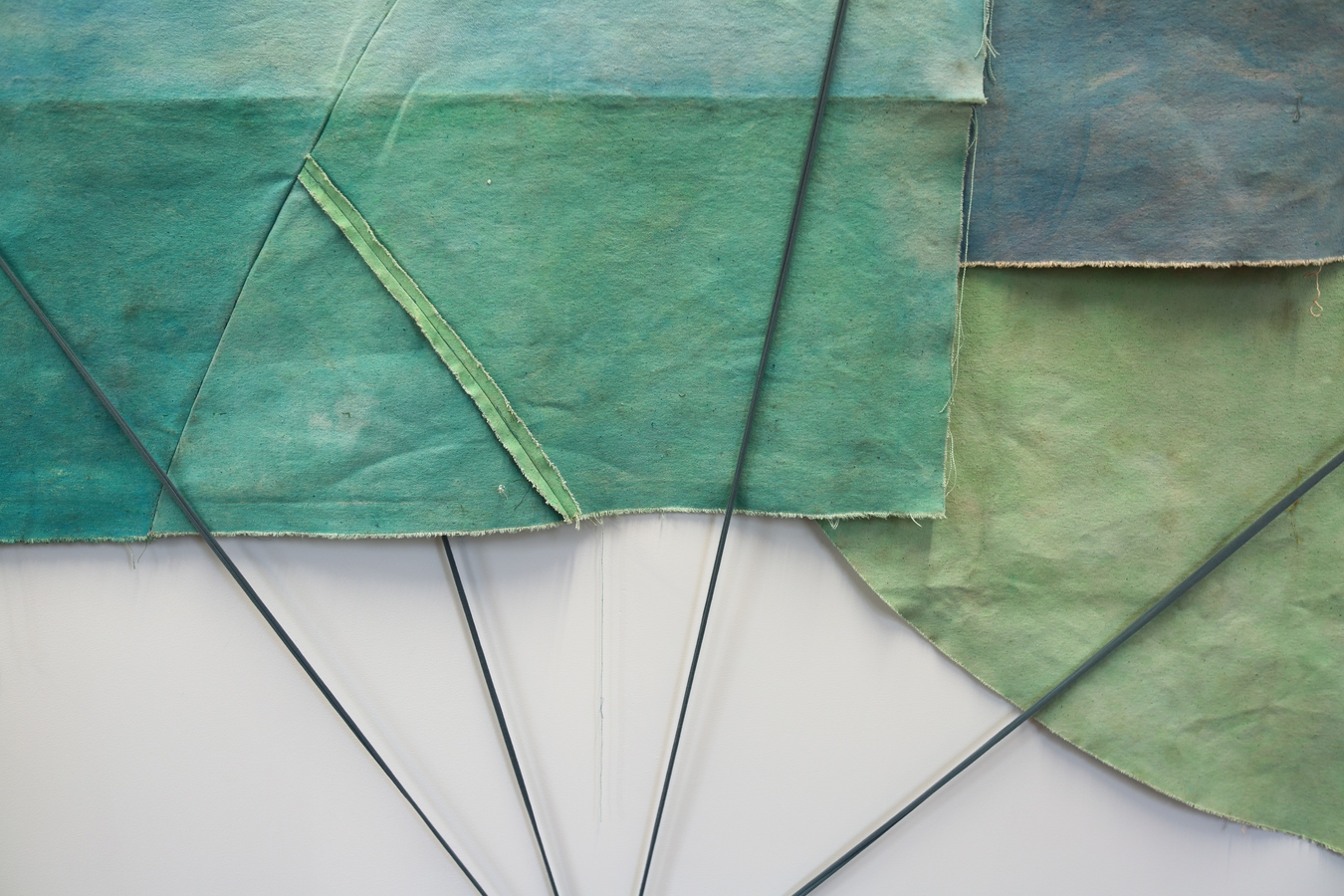 06 July. Free entry.
Thursday 6 July, 12 midday – 1pm
The Physics Room
Hot drinks provided
Please join us for a conversation between artist Emma Fitts, whose work is currently on at The Physics Room, and curator Abby Cunnane. The discussion will focus on Fitts' new work, From heat to translucence / your mineral touch (2023), in the broader context of a practice which continues to be informed by queer and feminist social histories, architecture and garden design, astronomical charts, and by the materials themselves.
Emma Fitts' practice spans painting, photography and sculpture. Recurrent themes in her works include queer art histories, Modernist textiles and architectures, and the idea of biography, with a particular emphasis on emotion and affect. Fitts studied at the University of Canterbury, Ōtautahi, and completed an MFA at Glasgow School of Art, Scotland. Recent solo exhibitions include Petal, Melanie Roger Gallery, Tāmaki Makaurau, 2023; Lapping at your door, Objectspace, Tāmaki Makaurau, 2022-23; In The Rough: Parts 1, 2 & 3, Te Uru Waitakere Contemporary Gallery, Titirangi, 2019; and From Pressure to Vibration: The Event of a Thread, The Dowse Art Museum, Te Awakairangi Lower Hutt, 2017. Recent group exhibitions include Tree in a Hurry, The National, Ōtautahi, 2022; Evolutions of Galaxies, MADA gallery, Monash University, Naarm Melbourne, 2022; and Touching Sight (with Conor Clarke and Oliver Perkins), Christchurch Art Gallery Te Puna Waiwhetū, 2020-2021. Fitts returned to Ōtautahi from the UK in 2014 as the Olivia Spencer Bower recipient, was a McCahon House resident for winter 2018, and completed the Fulbright-Wallace residency at The Headlands Center for the Arts, San Francisco, in 2019. Fitts lives and works in Ōtautahi Christchurch.
We're on Facebook