Past event
12 September 2019
12 - 1pm
Yuichiro Tamura: Artist Talk and Screening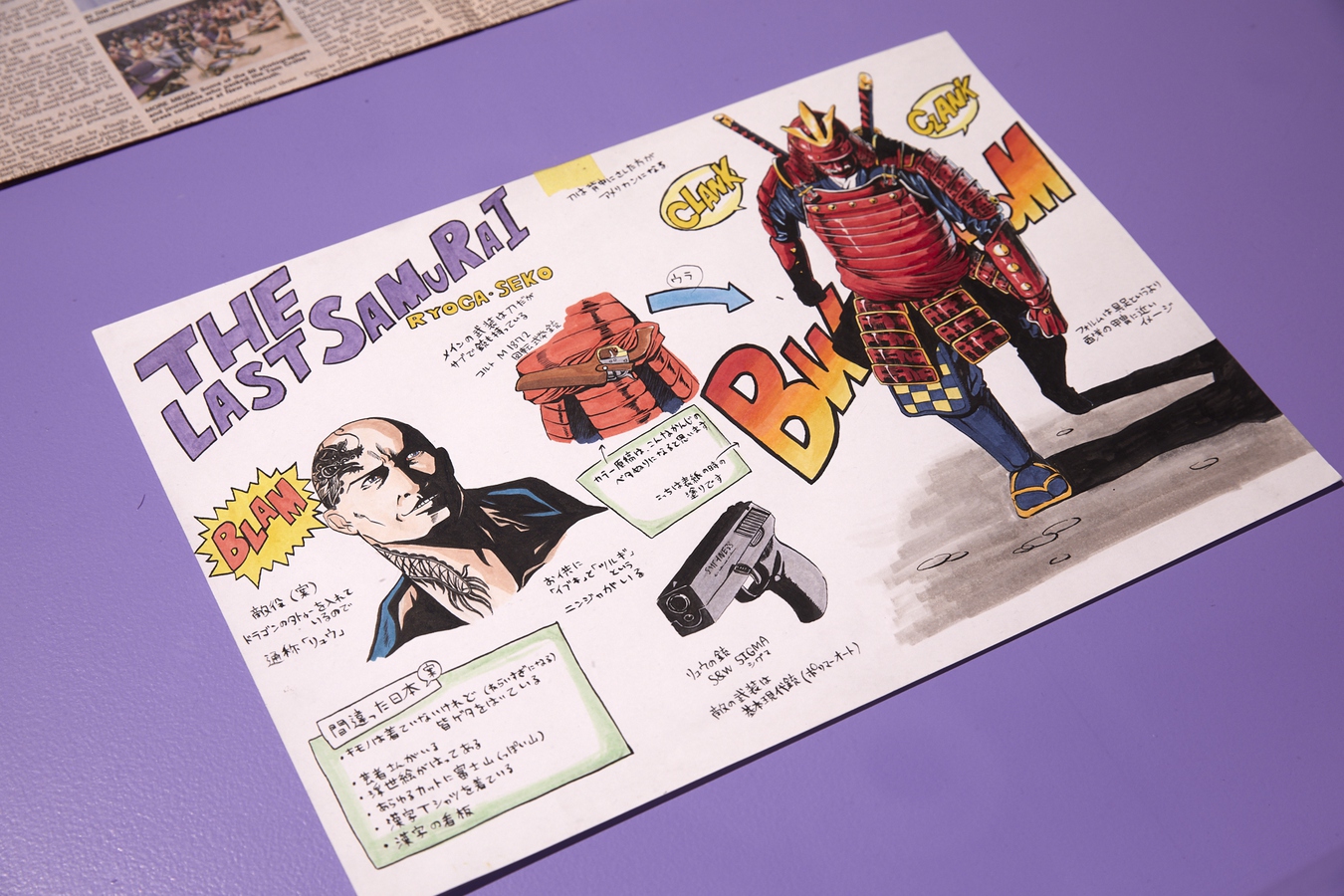 12 September 2019. Free entry.
Venue: Seminar Room, Block 2, School of Fine Arts
Presented in collaboration with the Govett-Brewster Art Gallery and Ilam School of Fine Art at the University of Canterbury we are happy to present an artist talk and film screening with Yuichiro Tamura, the 2018 International Artist in Residence at the Govett-Brewster. Yuichiro will discuss his current exhibition Milky Mountain and his practice more broadly.
The work of Yuichiro Tamura is marked by his extensive research into the contexts in which his work is presented. Milky Mountain is informed by a mix of narratives – institutional and personal, public and private – that weave together otherwise unconnected histories and events. These include the memory of the filming of The Last Samurai in New Plymouth; the architectural transformation of the Govett-Brewster Art Gallery building, formerly a movie theatre; the biography of Yukio Mishima, who was at various times a novelist, bodybuilder, and samurai; and New Plymouth's sister-city relationship with Mishima, the Japanese city from which Yukio Mishima took his pen name.
This talk is made possible with the support of the Asia New Zealand Foundation.
Yuichiro Tamura, born in Toyama in 1977. Lives and works in Atami and Kyoto, Japan. BFA in Photography, Nihon University and PhD in Film and New Media, Tokyo University of the Arts. Guest researcher for the Institut für Raumexperimente at the Berlin University of the Arts (2013-14).
Upcoming and recent exhibitions include 7th Asian Art Biennial (National Taiwan Museum of Fine Arts, 2019); Image Narratives: Literature in Japanese Contemporary Art (The National Art Centre Tokyo, 2019); The Seven Lamps of The Art Museum (Hiroshima City Museum of Contemporary Art, Hiroshima, 2019); Where am I? (Toyama Prefectural Museum of Art and Design, Toyama, 2019); Roppongi Crossing (Mori Art Museum, Tokyo, 2019); The Fabric of Felicity (Garage Museum of Contemporary Art, Moscow, 2019); Hell Scream (Kyoto City University of Arts Art Gallery @KCUA, Kyoto, 2018); Busan Biennale 2018: Divided We Stand (Busan Asiad Main Stadium, Republic of Korea).
We're on Facebook