Kiosk Logbook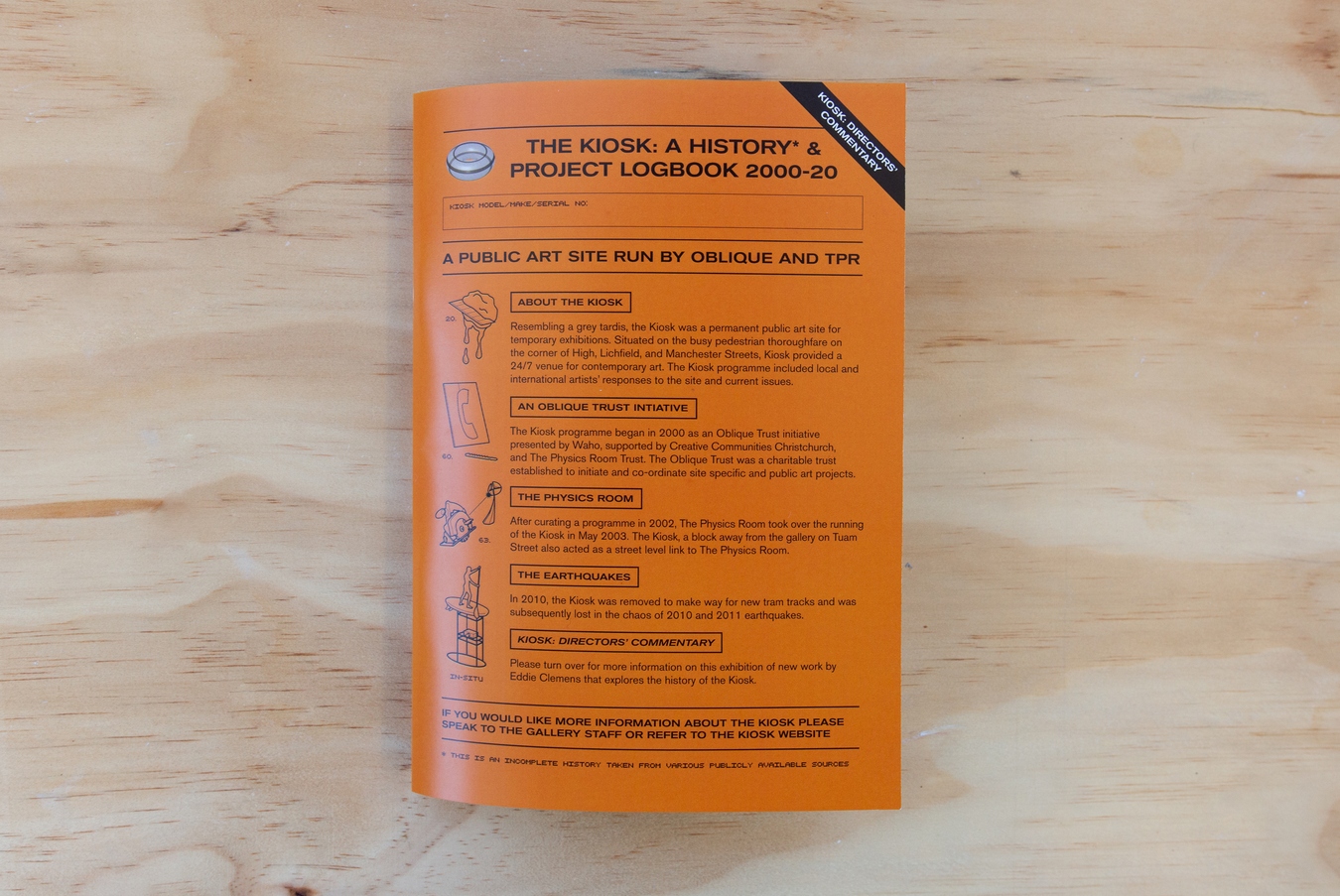 The Kiosk: A History* & Project Logbook 2000-20
The Kiosk Logbook is part of Eddie Clemens' sculptural installation Kiosk: Directors' Commentary and logs each of the 113 projects that were shown in the Kiosk during its 10 year run. Please email hamish@physicsroom.org.nz to purchase.
There are also very limited artist editions of the Kiosk Logbook, complete with Elevating Work Platform Pouch (EWP), EWP statement card filled out by the artist, and 3 cable ties to attach the pouch to your EWP, available for $100. There are 5 of these editions available.
Copies can be picked up from The Physics Room gallery or office after the exhibition closes on Sunday 23 August.
Postage is an extra $2.70 for the Kiosk Logbook itself or $6.00 for the Kiosk Logbook Artist Edition.