Past event
21 April 2021
6 – 8pm
ART ABOUT | Josie Archer movement response to Bedrock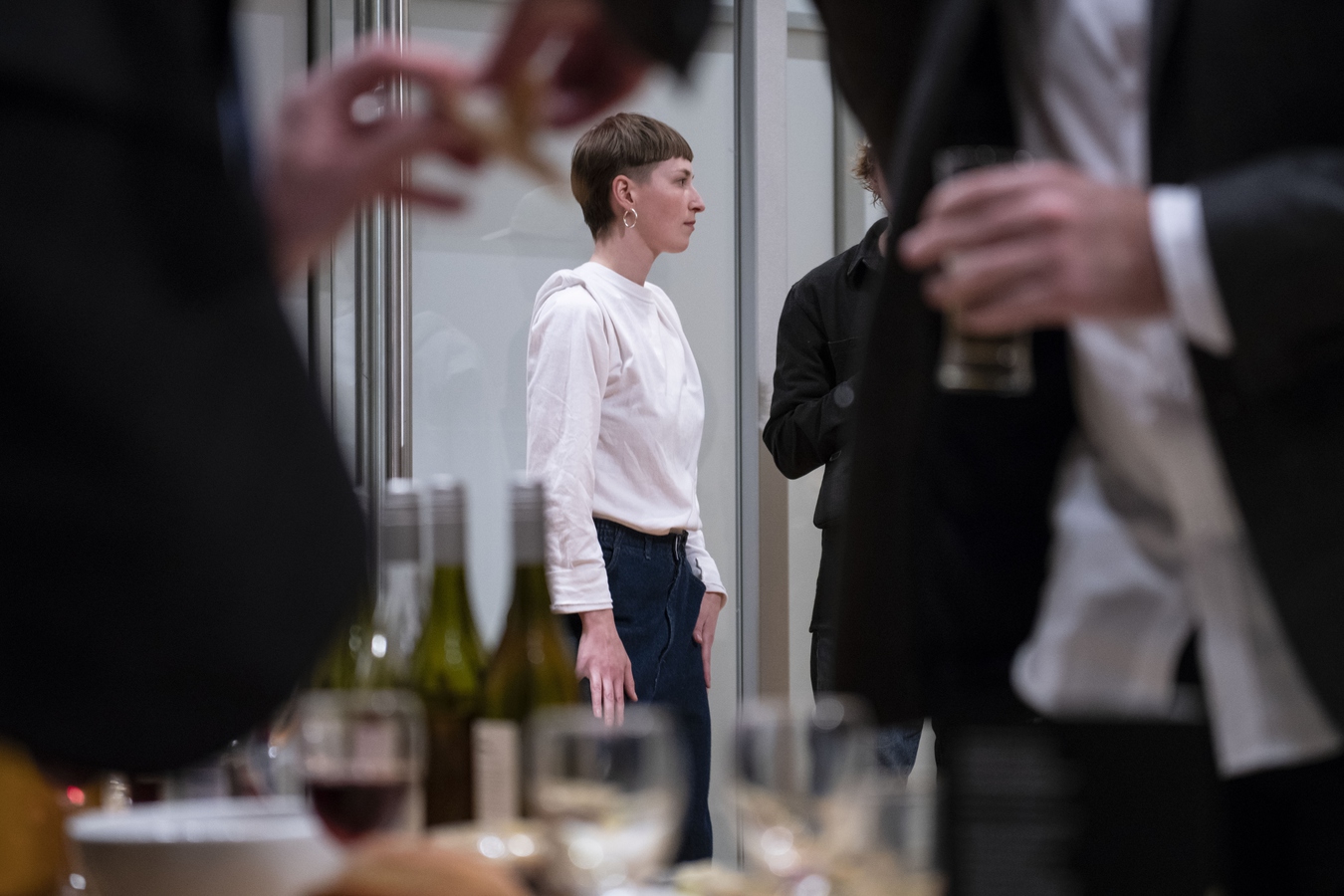 21 April 2021. Free entry.
As part of Art About, Josie Archer will be creating a movement based response to our current exhibition, Bedrock by Emerita Baik, Maia McDonald, and Nââwié Tutugoro.
Bedrock addresses the idea of foundations within contemporary practice: material languages that bring strength or ease in phases of transition, things that help us remember who we are and where we stand.
Bringing physical movement to the space, Archer's response expands on these ideas, such as with artist Nââwié Tutugoro's research around migratory movements: departures, returns, navigating urban and institutional spaces.
The intermittent performance will move throughout the gallery space from 6-8pm. Please be aware of your surroundings.
See the main Art About event page for more information on what else is happening around Ōtautahi.

--
Josie Archer is a freelance dancer and choreographer from Ōtautahi. She has a Bachelor of Performing and Screen Arts, majoring in contemporary dance from Unitec Institute of Technology (2014). Her work has been presented in Experimental Dance Week Aotearoa, Performance Art Week Aotearoa, Festival of Transitional Architecture, NZ Fringe Festival, Auckland Fringe Festival, Tempo Dance Festival, The Performance Arcade and Asia Tree New Wave Festival. She often collaborates with her partner Kosta Bogoievski. Their projects together include: New Dance Group, Dances with Aldous, Dance Danced Dancing, Pedestrian Guiiiiiiiiiiidance and Josie and Kosta's Dance Show. She has been an artist in residence at SpaceVac in Seoul, South Korea, Healing Hills Art collective in Morni Hills, India and The Physics Room in Ōtautahi, Aotearoa. She has performed for artists such as Olive Bieringa (NZ/US), Douglas Wright, Julia Harvie, David Huggins, Michael Parmenter, Zahra Killeen Chance, Jennifer Lacey and Wally Cardona (New York), and Christine Bonansea (Berlin).

--

The Physics Room's Montreal St gallery space is wheelchair accessible via the Arts Centre's Market Square carpark, accessed by car from Worcester Blvd, driving east from Rolleston Ave or via Montreal St before the tram tracks. An all-gender, wheelchair accessible bathroom is down the hallway at the back of the gallery, just ask a staff-member or volunteer to show you.
We're on Facebook