Past event
06 October 2021
5:30 – 8:30pm
Queer History Series: Through our eyes with an introduction by Luisa Tora and The Death and Life of Marsha P. Johnson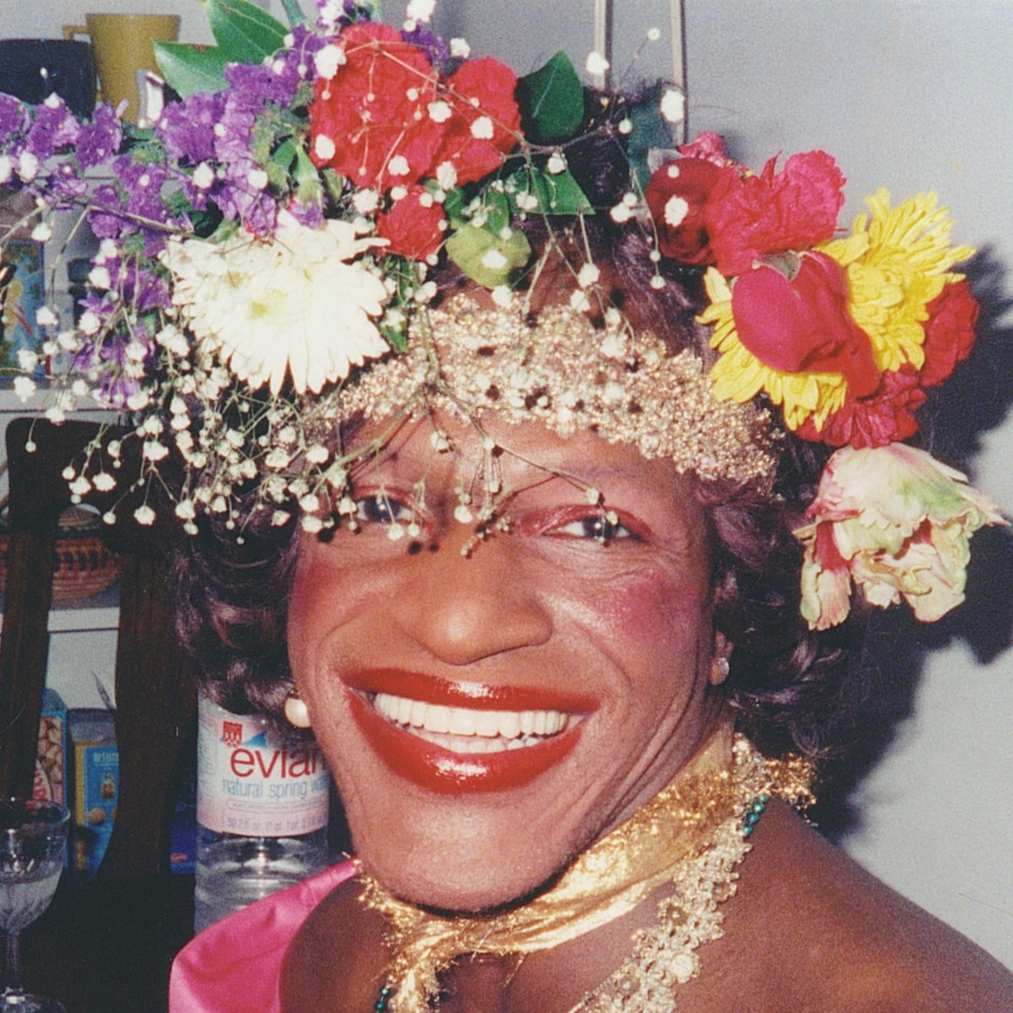 06 October 2021. Free entry.
Queer History Series: Through our eyes with an introduction by Luisa Tora and The Death and Life of Marsha P. Johnson
Wednesday 6 October, 5:30 – 8:30pm
Venue: understorey (The Arts Centre Te Matatiki Toi Ora Gym)
Schedule:
5.30pm: Through our eyes with an introduction by Luisa Tora (Duration 30mins)
6.15pm: The Death and Life of Marsha P. Johnson (Duration 1hr 45mins)
You are welcome to attend one or both films.
Light refreshments will be provided.
The Physics Room is proud to present a continuation of the Queer History Series run by Glitterbox Pursuits in 2019 and 2020.
"We reckon queer history is super important. Our community sometimes lacks for intergenerational connection, and this means a lot of queer knowledge hasn't been passed down as it otherwise should. Quite literally we've lost a lot of our queer elders, and with them a lot of our history. The Queer History Series aims to bring us together, to learn and to share food. There'll be films, talks from invited speakers, and chances for discussion."
—Jennifer K. Shields and Audrey Baldwin of Glitterbox Pursuits
We'll be sharing two films—one based in the USA, and one closer to home, in the Pacific, with an introduction by Luisa Tora.
First up, we are excited to host a film by current CNZ / UC Macmillan Brown Centre for Pacific Studies Artist in Residence, Luisa Tora, with Sangeeta Singh, Through our eyes. In 2002, a team of queer Fijians attended the Sydney Gay Games. The team had fundraised at home and also received support to attend the Games. Timi Viti was comprised of hairdressers, sex workers, and activists. This is the first time Fiji was represented at these Games. While there they spent time with teams from Papua New Guinea, Samoa, and Tonga. The teams participated in various team sports and cultural events. Papua New Guinea stole hearts and minds with their presence and their gold medal win for men's netball. This non-narrative documentary showcases the event, from the viewpoint of the Fijian team.
The second film is a documentary on Marsha P. Johnson, a prominent figure in the LGBTQ community of New York in the 1960s to 1990s, who has left a substantial legacy today. Marsha P. Johnson was a trans rights activist, sex worker, drag artist, and performer. She was a founder of the Street Transvestite Action Revolutionaries group (alongside trans activist and friend, Sylvia Rivera), whose focus was on those living and working on the streets. Johnson was an important part of the June 1969 Stonewall Revolution, and following that the Gay Liberation Front, and spent her life advocating for LGBTQ rights. Johnson passed away on 6 July 1992. There have been many films detailing her life; this one was directed by David France, who previously directed How to survive a plague (2012), a documentary about the early years of the AIDS epidemic.
Please note: numbers are limited due to Level 2 social distancing measures. Signing in and masks are mandatory. We have a limited capacity of 35 seats.
Accessibility info: we will endeavor to ensure the film is captioned. The venue is wheelchair accessible, and has accessible gender neutral single stall bathrooms.
This film contains some triggering material: we will have a full list of warnings available before the film shows.
We're on Facebook