Past event
25 October
12:30-1:30pm
Ōtautahi Arts Network: Strategies for more accessible communication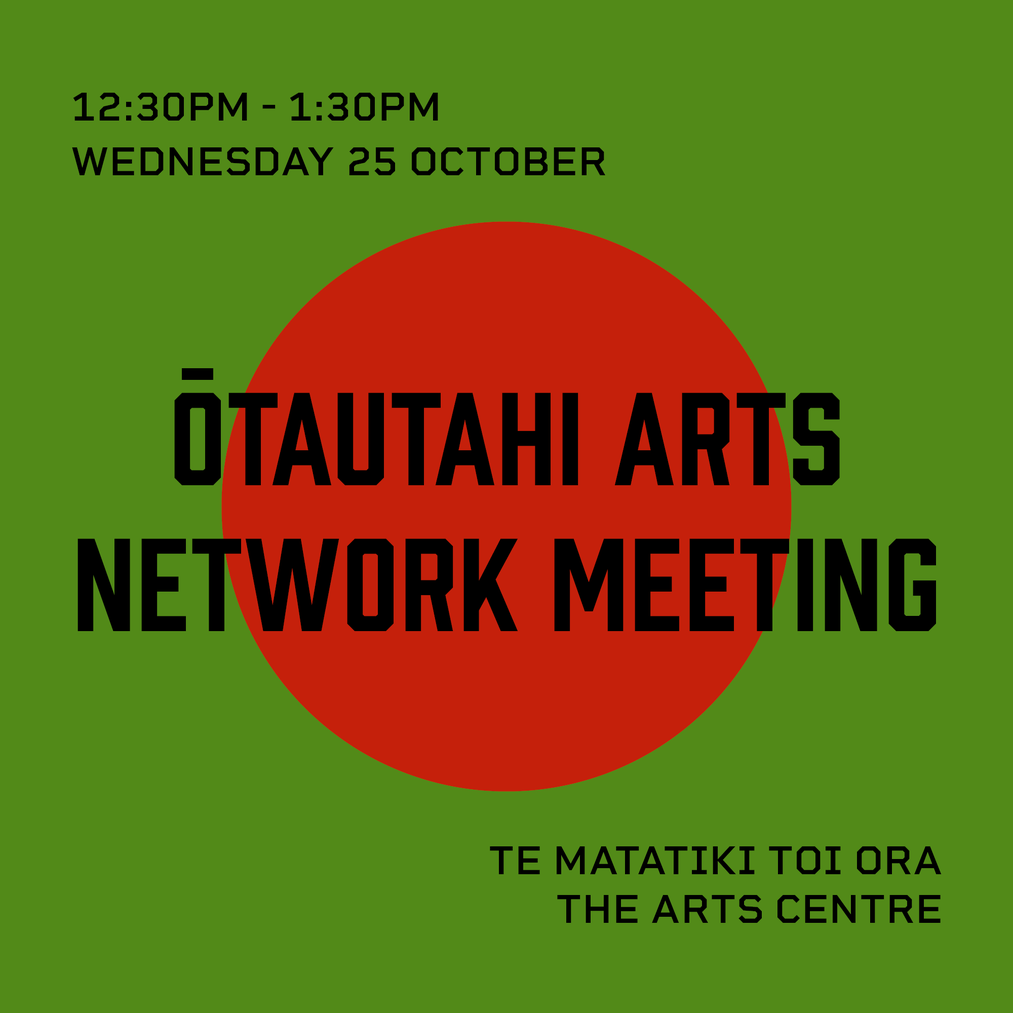 25 October. Free entry.
Strategies for more accessible communication
Wednesday 25 October 2023 12:30 - 1:30pm
Te Matatiki Toi Ora The Arts Centre, The Cloisters Studio
Meet at the Clock Tower entrance on Worcester Boulevard and we can direct you from there if the venue is unfamiliar. Wheelchair accessible.
Light refreshments will be provided, please feel free to bring your lunch!
In this session we will hear from Simon Gray and Blaire Rosie-Forrester from The White Room, and Kim Morton from Ōtautahi Creative Spaces, about strategies for more accessible communication. Drawing on their experiences, the session will offer a chance to reflect on what makes creative practices and spaces more accessible to our whole community, and resources that can support this work. The hour will be divided into three 15 minute parts, with an opportunity for questions and facilitated discussion by Jade Cavalcante and Abby Cunnane at the end.
The White Room Creative Space was developed in late 2014 in response to a growing need to foster and develop the creative talent of people supported by SkillWise. With its own dedicated creative space, it has become an exciting and successful place where artists can explore and showcase their artistic potential. The White Room advocates for the artists inclusion in contemporary arts practice through supporting their art making, participation in exhibitions and other creative projects.
Ōtautahi Creative Spaces is a creative community that uses the power of creativity to thrive. In the words of Founder and Director Kim Morton, "The idea is about getting creative with mental health. We support people who have experienced mental distress and trauma–we know that medication and counselling is not enough for many people to thrive and live an engaged life, and we believe that creativity can help shift thinking and create new pathways for people. Plus you get the chance to create incredible artwork. We have studios at the Phillipstown Hub and online meeting spaces."
Accessible access
There are two mobility access parks in Market Square and two in Hereford Street, with no time limit. Please feel free to contact Abby (abby@physicsroom.org.nz) in advance with specific requirements. More information about the venue can be found here.

Who is the Ōtautahi Arts Network?
Anyone who works in a local arts organisation, or as a local independent arts practitioner. We meet every six weeks. Meetings are carefully facilitated to respect everyone's time. All welcome, and please feel free to share with others you know may be interested.
What is the purpose of the Ōtautahi Arts Network?
Members of the Ōtautahi Arts Network commit to:
building intentional relationships across the diversity of the Ōtautahi arts scene;
fostering an arts culture of sustainable careers, transparent standards, and fun parties; and upholding that culture through robust kōrero and collective action.
We're on Facebook