Past event
19 March 2010
6pm
Cash 'n' Carry Fundraising Edition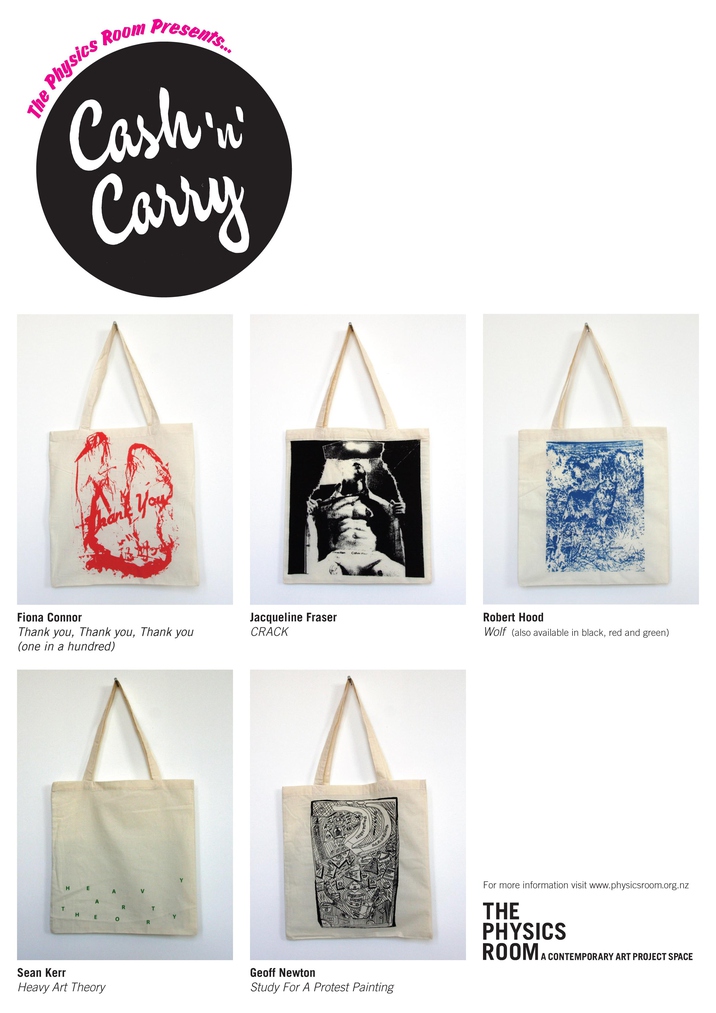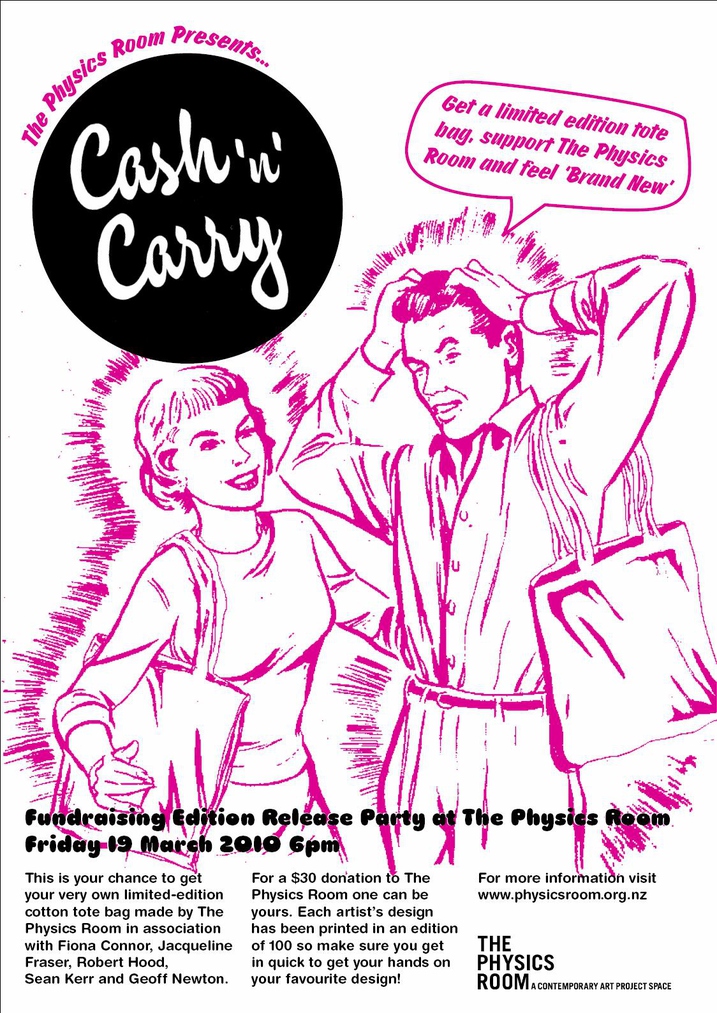 19 March 2010. Free entry.
Release Party at The Physics Room


Commissioned as a fundraiser for The Physics Room, five remarkable artists have supplied designs for our Cash 'n' Carry edition of tote bags for every use imaginable… carrying groceries, library books, gym gear, beach wear, art supplies and more. Don't miss the chance to have a set of your very own!
These bags are 100% cotton and were 100% made by The Physics Room's staff and volunteers with designs generously supplied by Fiona Connor, Jacqueline Fraser, Rob Hood, Sean Kerr and our tote bag design competition winner Geoff Newton.
Each artist's design has been printed in an edition of 100 bags. Each bag measures 380 x 400mm and for a $30 donation to The Physics Room one can be yours. Make sure you get in quick to get your hands on your favourite design!
Join us at The Physics Room for our Cash 'n' Carry Fundraising Edition Release Party
Friday 19 March 2010, 6pm
Come one, come all and bring your cash!
For those of you who are unable to make it along to The Physics Room on Friday 19 March 2010 but are keen to assist us with our fundraising efforts we'll be manning the phone and physicsroom@physicsroom.org.nz from 6pm and will be only too happy to take your order and arrange for the prompt delivery of your chosen tote bag/s to your door.
For more information contact The Physics Room
+64 3 379 5583
or via email physicsroom@physicsroom.org.nz
We're on Facebook