Past event
03 December 2005
8pm
Sound Performance by Eye and Bruce Russell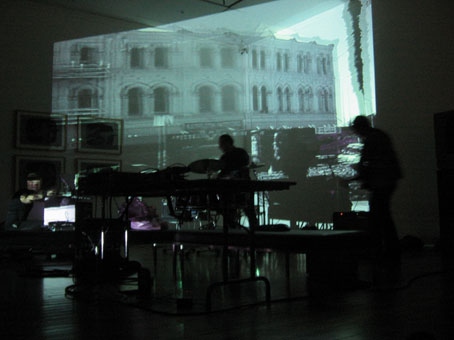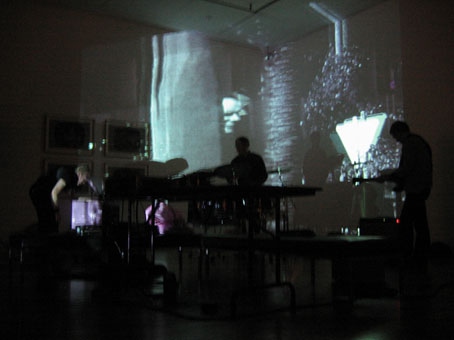 03 December 2005. $8 entry.
Eye are a Dunedin experimental music trio, formed in 2003, featuring Peter Porteous (guitar, bells), Peter Stapleton (drums, tapes, shortwave radio), and Ryan Cockburn (turntables, guitar). Last year they released a split 10" LP (along with 3 Forks) and more recently a CD called 'Black Ice' on the UFM label.
Eye music is completely improvised, bringing together elements of guitar-rock (with a strong rhythmic sense and quiet/loud dynamics), free-jazz interplay, and musique concrete, with Ryan Cockburn's cut and paste turntablism and Peter Stapleton's manipulation of 'found sound' tapes and shortwave radio. It is highly cinematic in nature, with a spatial element further enhanced by the use of video projections.
Bruce Russell is well-known as a member of influential rock group the Dead C and free-noise pioneers A Handful of Dust as well as being an improvising sound artist in his own right. He processes and transforms sound through 'a veritable junkyard of analogue electronics', and has recently released 'Midnight Crossroads Tape Recorder Blues', a collaboration with German experimentalist Ralf Wehowsky.
Kim Pieters is an abstract painter, musician, and also a video artist of longstanding. Her films have often been shown in conjunction with improvised music and have an abstract, dreamlike quality that perfectly complements the musical soundfields, bringing interactions of sound and image and affecting our perceptions of space and time.
We're on Facebook