Shannon Te Ao: I can press my face up against the glass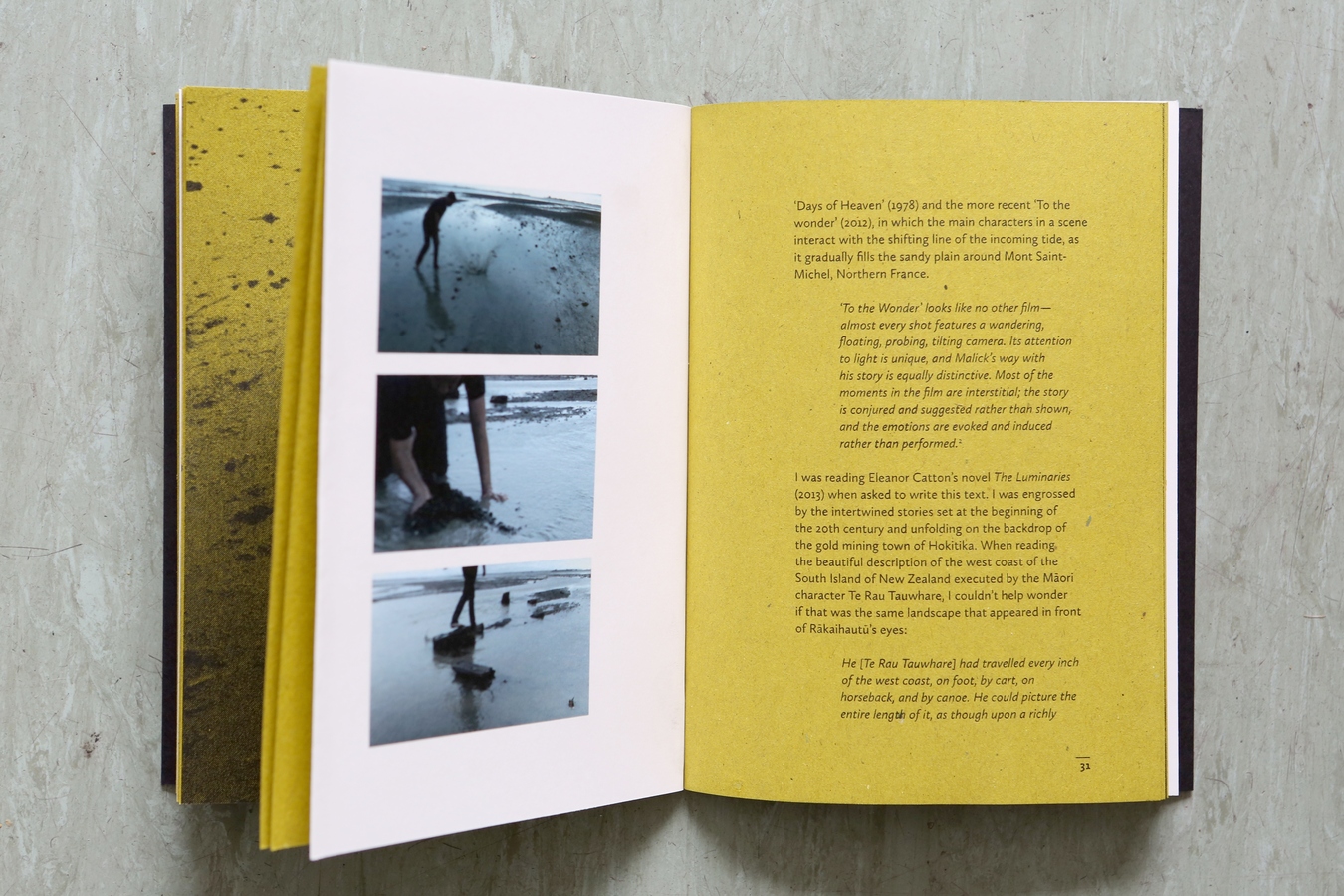 I can press my face up against the glass features documentation and writing on a series of recent video works by Shannon Te Ao: Untitled (McCahon House studies) (2011), Untitled (After Rakaihautu) (2012) and Untitled (Andersons Bay) (2012). Tina Barton, Caterina Riva and Anna-Marie White have each contributed a piece of writing on one of the works. In some ways echoing Te Ao's approach, their narratives elaborate on certain aspects of the respective works, incorporating personal knowledge with detailed reflection on the performative events presented in the works. Layers of art history, issues of identity and contested histories of a region are intertwined to reveal a more expansive view of being and belonging in a place, informed by research, yet grounded in direct experience.
Listen to a review of this publication.
The Physics Room Trust
Printed by Ilam Press
Designed by Bepen Bhana
140 x 190mm, 52pp
2014
ISBN: 978-0-9864594-5-0