Julaine Stephenson
TAKE OUT (Sugar Takes Out Candy)
03 May — 20 May 2001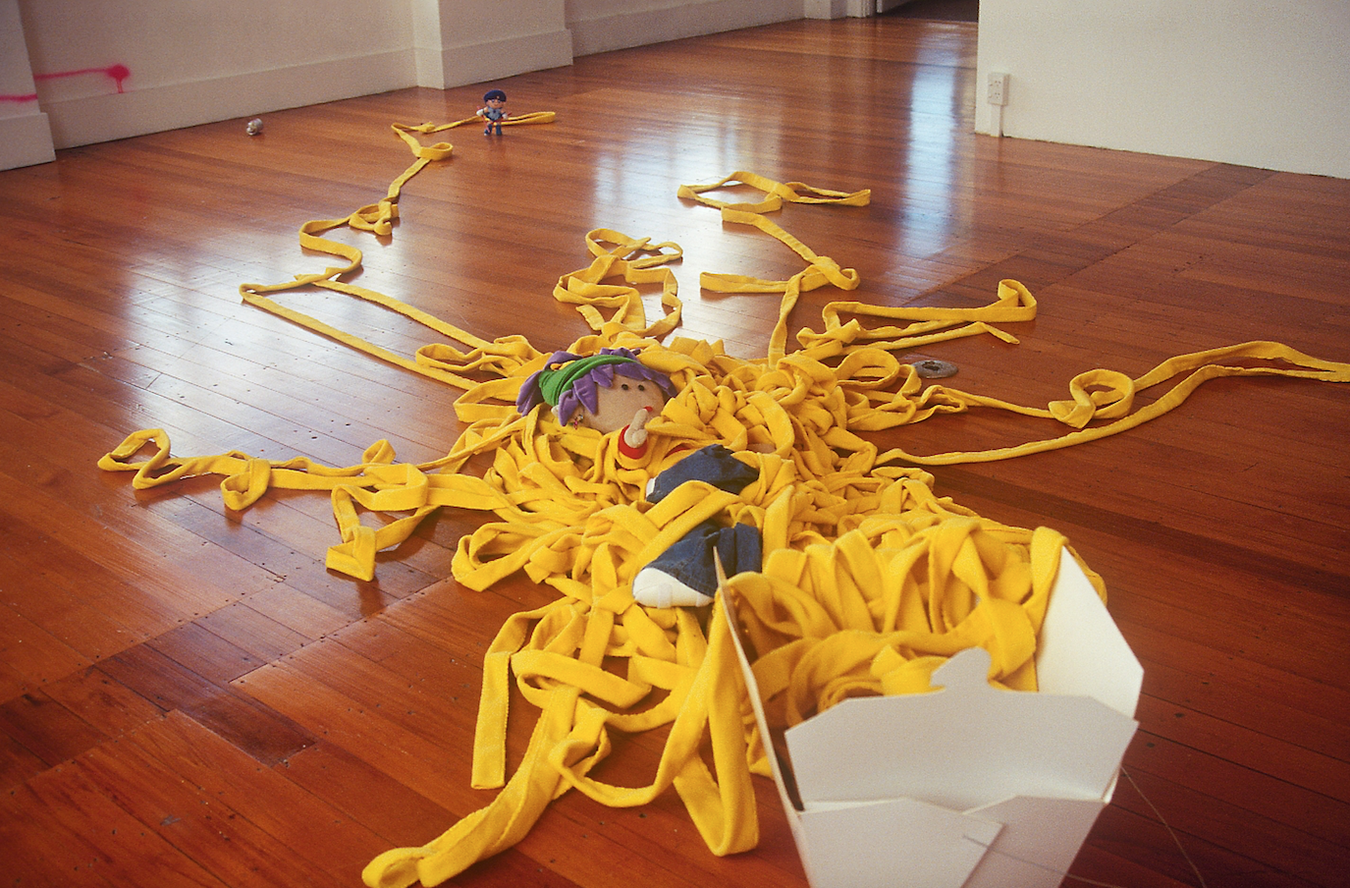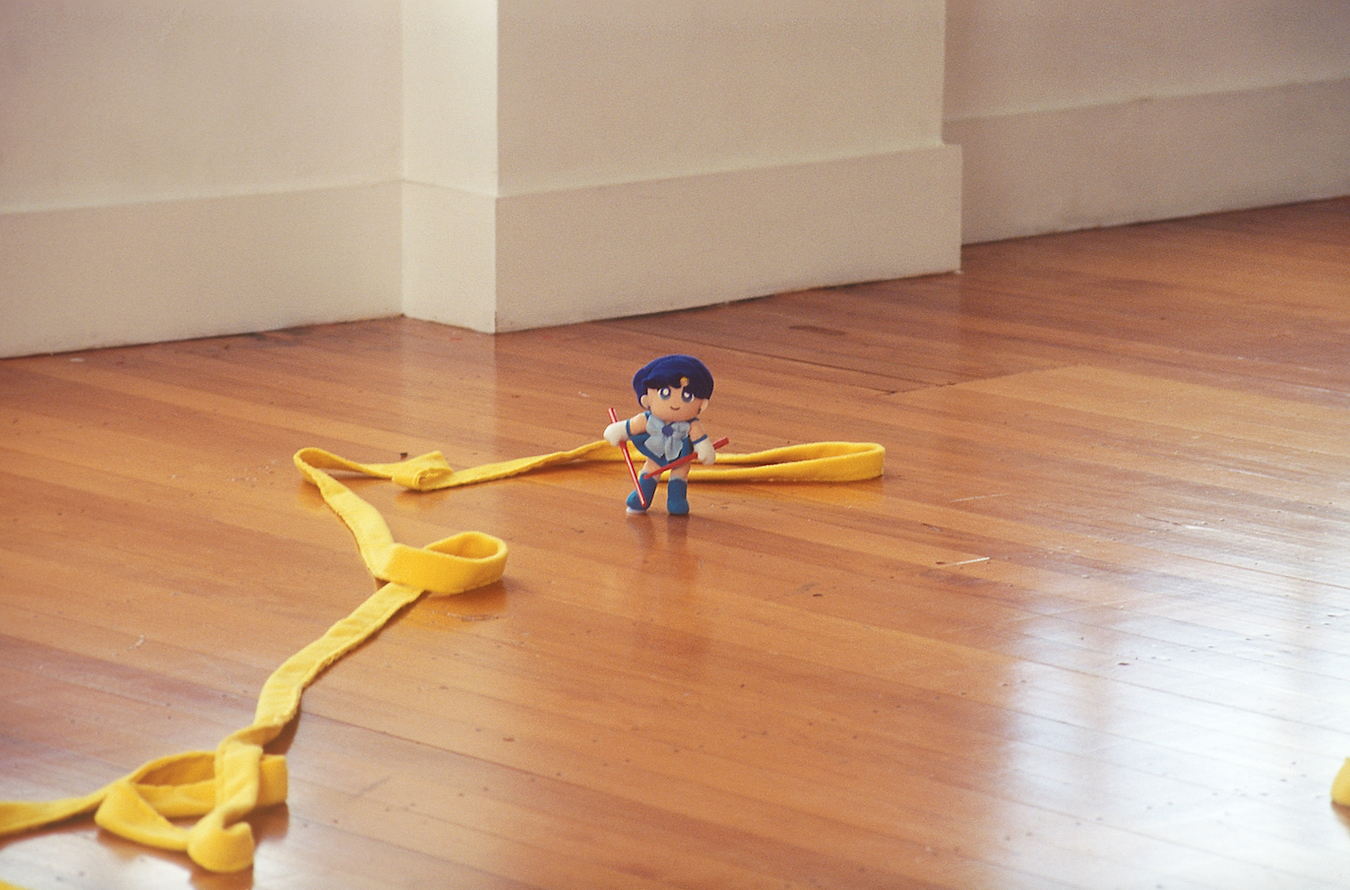 Currently based in Melbourne, Julaine Stephenson is an installation artist with a penchant for faux velvet stretch knit, and earth shattering audio. Exhibiting widely over the last eight years, including at The Performance Space (Sydney), Soundculture 96 (San Francisco), and Useby (Melbourne), Stephenson blurs business with pleasure in dual roles as artist and co-ordinator, having produced a number of public and site - specific projects as founding member of the Oblique Trust.
Creating a whimsical tableau of danger and intrigue, for The Physics Room Julaine presents a snapshot of her larger than life creations Sugar and Candy. In an earlier episode, Sugar, in a spate of greediness, was found ripping superfluous pieces of body adornment off Skater girl (AKA Candy). Unsatisfied with the recent spillage of blood, the pint sized femme fatale then called in the heavyweights to rid her world of the scourge of Candy. Now Sugar has discovered haute cuisine and the ancient art of the Ta-ke-a-way. Sugar's still out for a piece of Candy!
Reviews, Essays & Articles
Fresh - A series profiling Contemporary New Zealand Practitioners
The Physics Room Annual, 2001
Devenish, Lee
Images looking up
The Press, 2001 May 16, p. 36
Ussher, Robyn.
From Below: an installation by Brendan Lee and Sera Jensen; Take Out by Julaine Stevenson.