Past event
21 September 2019
12 – 2pm
Inbox Anxiety: Open Workshop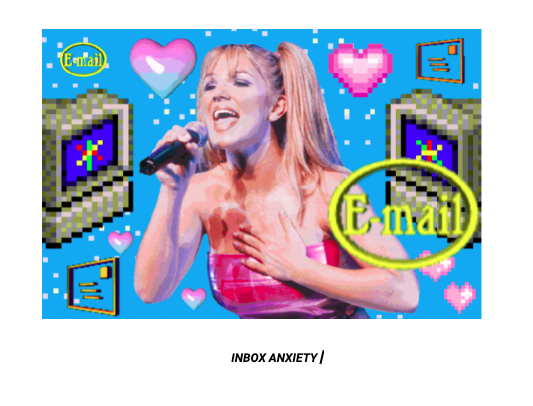 21 September 2019. Free entry.
We live in an era of breakdown selfies and live-streamed performances. It's suffocating to be so close to one another, and yet feel so tangibly far away. Green dots flickering in and out of focus, searching for a way out of loneliness.
Live performance is similar to digital space in its tension between intimacy and isolation. Being online is a hyper-social and anti-social activity. How can we use IRL contact to understand URL disconnection? How can we forge strong connections in cyber space to rally against the world's major attachment issues?
Join artist Vanessa Crofskey in an attempt to recreate the matrix, modelling virtual modes of communicating in physical space. You are invited to contribute to a space of curiosity and play.
This is a free, 2 hour workshop as part of a weekend residency, for The Physics Room's HAMSTER Magazine, Issue 5.
REGISTER HERE:
https://docs.google.com/forms/d/e/1FAIpQLSfr1aHTGHCKqM7q48YVAHW-eei5ZvGQVD74GDW8yd_zZbR_og/viewform
Please note that spaces are limited, with a maximum of 18 participants. Bring yourself and your phone if you have one. All people are welcome to attend, but must ultimately respect the space, the group, and be open and willing to contribute. If you are keen to attend please register above and let us know in advance if you are unable to make the afternoon.
Findings from workshop materials may be used for print publication. Wifi, tea, and coffee provided.
__
Vanessa Crofskey is an artist based in Tāmaki Makaurau, who uses interdisciplinary mediums as a way to investigate social intimacy. She has previously made work for Window Gallery, RM Gallery, The Performance Arcade and Performance Art Week Aotearoa. She has published numerous essays and poems in online and offline publications, and performs as part of this practice. She is a current curator at Window Gallery and writes for The Pantograph Punch.
We're on Facebook