Past event
12 October 2008
3pm
Artist Talk: Alessandro Ludovico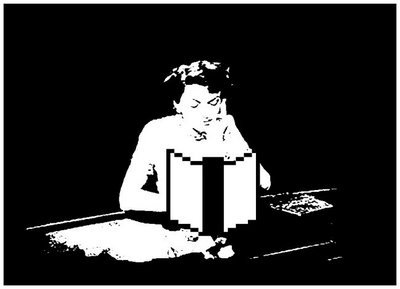 12 October 2008. Free entry.
Internet users' retinae are endlessly tangled up by online marketing visual and cultural agents. Abusing these instincts for selling goods is essential in the high­speed online economy, and embodies the economic 'raison d'être' of internet corporations.
Analyzing Spam as a communication phenomenon, and examining Google's funny dictatorship (unveiled in Google Will Eat Itself) and the peep­show book selling of Amazon (reverse engineered in Amazon Noir), Alessandro Ludovico shows that digital art can be used to simultaneously unmask, and be visionary about, mesmerizing and pervasive online marketing strategies.
Alessandro Ludovico is a media critic and editor in chief of Neural magazine. He is the author of: Virtual Reality Handbook (1992), Internet.Underground Guide (1995), and Suoni Futuri Digitali (Future Digital Sounds, 2000), and co­editor of the Mag.Net Reader series (2006­).
Ludovico is one of the founding contributors of the Nettime community and one of the founders of the Mag.Net Electronic Cultural Publishers organization. He recently served as an advisor for the Documenta 12's Magazine Project and teaches at the Academy of Art in Carrara.
We're on Facebook