Nathan Pohio
Cineary
20 Feb — 17 Mar 2001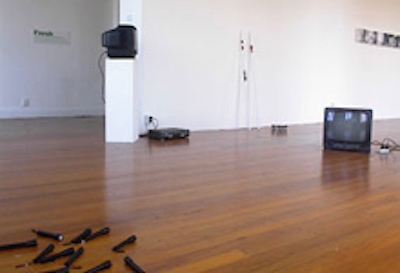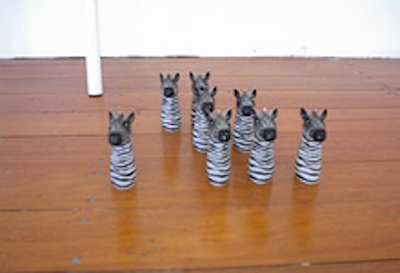 Ngai Tahu artist and filmmaker Nathan Pohio's work is infused with an enjoyment of the vagaries and idiosyncrasies of those around him, from his own rally car driving cousins to a local Elvis impersonator. Highlighting bizarre obsessions and quests, his work is a playful celebration of the weird and wonderful in us all. Often infused with layers of history, Pohio draws on his dual background of Maori and Pakeha ancestry to create works which are both good humored and challenging.
For the Fresh series Pohio has delved into the less desirable modes of human behaviour to celebrate the social mores of cigarette smoking, in a video installation which can be read as a kind of homage to those who have gone before him. Heavy with references to the art historical model of film noir, with it's air of dark, mysterious glamour, Pohio has also described Cineary as a celebration of the work of Christchurch artist Paul Johns, whose most recent works have also rendered lovingly the imagery of the smoker. In an arresting video piece which loops repeatedly, a dark gallery space is filled with tiny lights like lasers piercing the blankness, simulating the effect of glowing cigarettes.
Reviews, Essays & Articles
Fresh - A series profiling Contemporary New Zealand Practitioners
The Physics Room Annual, 2001
Devenish, Lee
Classy to dull
The Press, 2001 Mar. 14, p. 34
Ussher, Robyn.
Installations by Melissa Laing, Ina Johann, Nathan Pohio.
Fresh
The package, Feb 28 - 2 March, 2001
Matt
Profile of Nathan Pohio
Cineary
Canta, Feb/March, 2001