Past event
December 15, 5:30-7pm
5:30 - 7pm
HAMSTER Whitu: Launch and Listening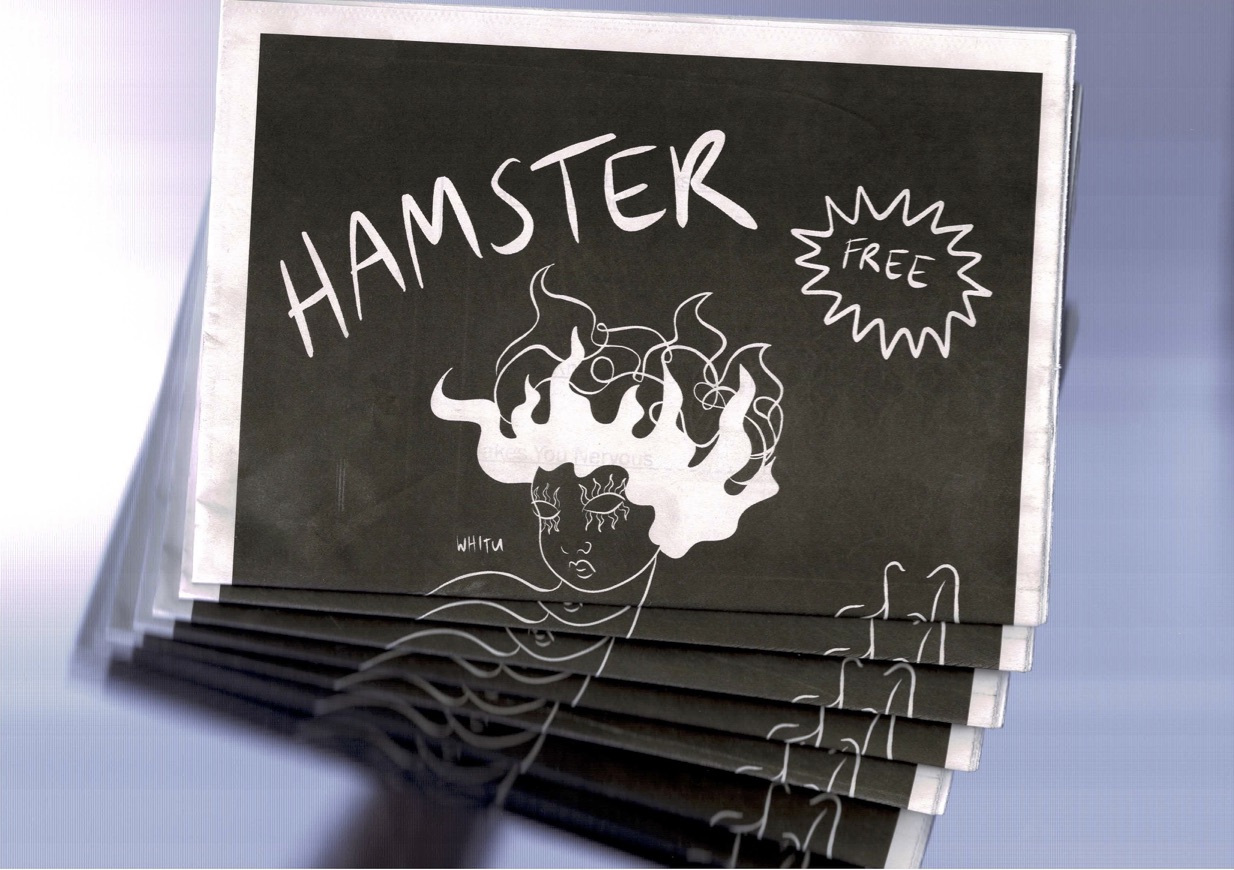 December 15, 5:30-7pm. Free entry.
We're holding a little release night next Tuesday December 15 to celebrate the collective work of the new issue of HAMSTER Magazine; Issue Whitu.
From 5:30, you can find us at our Montreal St gallery space for some cool, sparkling drinks and light snacks before we convene to listen to extracts from the audiobook edition at 6pm. We will also have the free print, EPUB, and audiobook editions of the magazine available for you to take home or browse in a quiet, relaxed environment. Head to the related publication page after the release to browse the PDF, EPUB and audiobook editions.
It would be a treat to have you there to help celebrate the work of everyone involved.
Contributors:
Erin Harrington
Spencer Hall
Nina Oberg Humphries
Eloise Callister-Baker
Designed by Erin Broughton.
Covers Designed by Jessica Thompson-Carr.
Printed by Allied Press, Ōtepoti.
Thank you to Rachel Tully, Mark Flowerday, and Blind Low Vision NZ for their assistance in developing our audiobook infrastructure, and to the Christchurch City Council Strengthening Communities Fund and Creative New Zealand for their continued support of our publishing programme.
You can find local art publications for sale in our gallery, and details for the entire back-catalogue of The Physics Room's 20+ year publishing history on the Publications page at www.physicsroom.org.nz.
—
The Physics Room's Montreal St gallery space is wheelchair accessible via the Arts Centre's Market Square carpark, accessed by car from Worcester Blvd, driving east from Rolleston Ave or via Montreal St before the tram tracks. An all-gender, wheelchair accessible bathroom is down the hallway at the back of the gallery, just ask a staff-member or volunteer to show you.
We're on Facebook