Christopher Ulutupu
The Romantic Picturesque: The Postcard Trilogy


01 Nov — 25 Nov 2018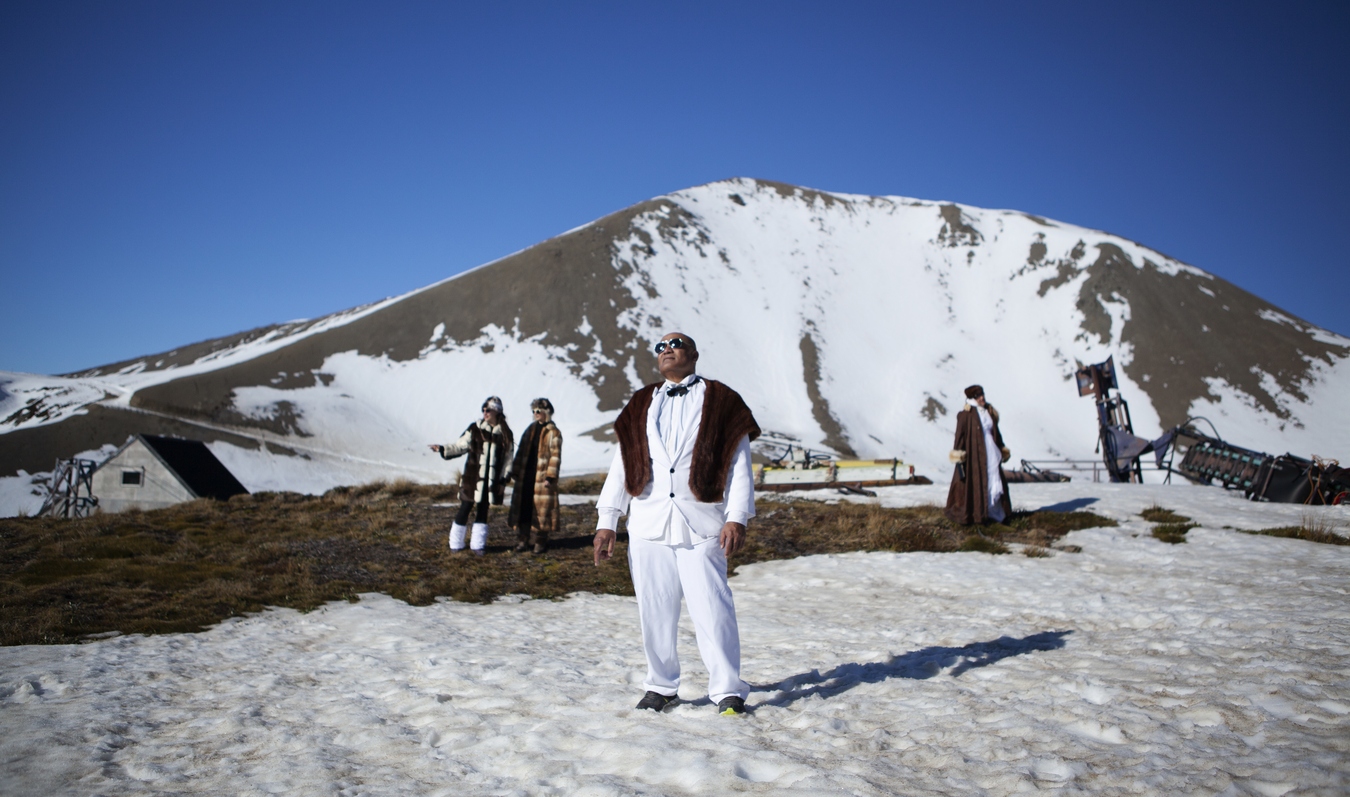 Christopher Ulutupu The Romantic Picturesque: The Postcard Trilogy
Exhibition preview: Wednesday 31 October at 5.30pm
Exhibition runs: 1 – 25 November 2018
Thursday 1 November, 12.30pm: Exhibition Talk with Christopher Ulutupu and Jamie Hanton
The Romantic Picturesque: The Postcard Trilogy comprises three video works— Into The Arms Of My Coloniser (2016), Do You Still Need Me? (2017), and the newly created Lelia (2018)—by Christopher Ulutupu, presented together for the first time as a single-channel cinematic experience.
Ulutupu's video / performance art practice explores landscape, photography, and the construction of colonial narratives. Responding to early 1900s landscape photography and 'postcard' tourism, Ulutupu's earlier work looked at exoticised depictions of Pacific people disseminated throughout the western world. His practice seeks to re-contextualise these stereotypes and re-imagine them through video and performance, offering new ways of exploring the effects of colonisation and diaspora.
The trilogy contains a collision of ideas and references elements of traditional and modern indigeneity to create a performance both critical and humorous. The three works approach the conversation around hybridity in a way that looks forward and asks, 'Who do I want to be?' rather than fixating on 'Who am I?' Viewed together the works can be seen to address different stages of development in what can only be termed a love affair between Coloniser and Indigenous person(s).
In his new work Lelia, Ulutupu continues to stage performances within 'picturesque' landscapes, this time in a Cantabrian alpine resort scenario. The work mingles excess with the everyday with Ulutupu casting friends and family members as core characters and takes stylistic inspiration from an ELLE Magazine article about a notorious photoshoot that appeared in the 1977 winter issue of Vogue. The Romantic Picturesque: The Postcard Trilogy is presented in partnership with SCAPE Public Art.
Part Three of the trilogy is viewable online at:
https://vimeo.com/290267488?fbclid=IwAR0OBzgZf7pjyNy71Nwoz_HHzu-8HaE1AaivYulmnFb9GdpkEc25OOngXzU
--
Christopher Ulutupu is an artist of Samoan/Niuean/German descent currently residing in Wellington. He recently completed his MFA at Massey University, Wellington and has a Bachelor of Performance Design (Hons) from Massey University and Toi Whakaari: New Zealand Drama School. Ulutupu has a background in art direction and set design. Ulutupu mounted a solo exhibition at play_station, Wellington in 2018 and participated in the inaugural Hobart Biennale in 2017.