HAMSTER Issue 7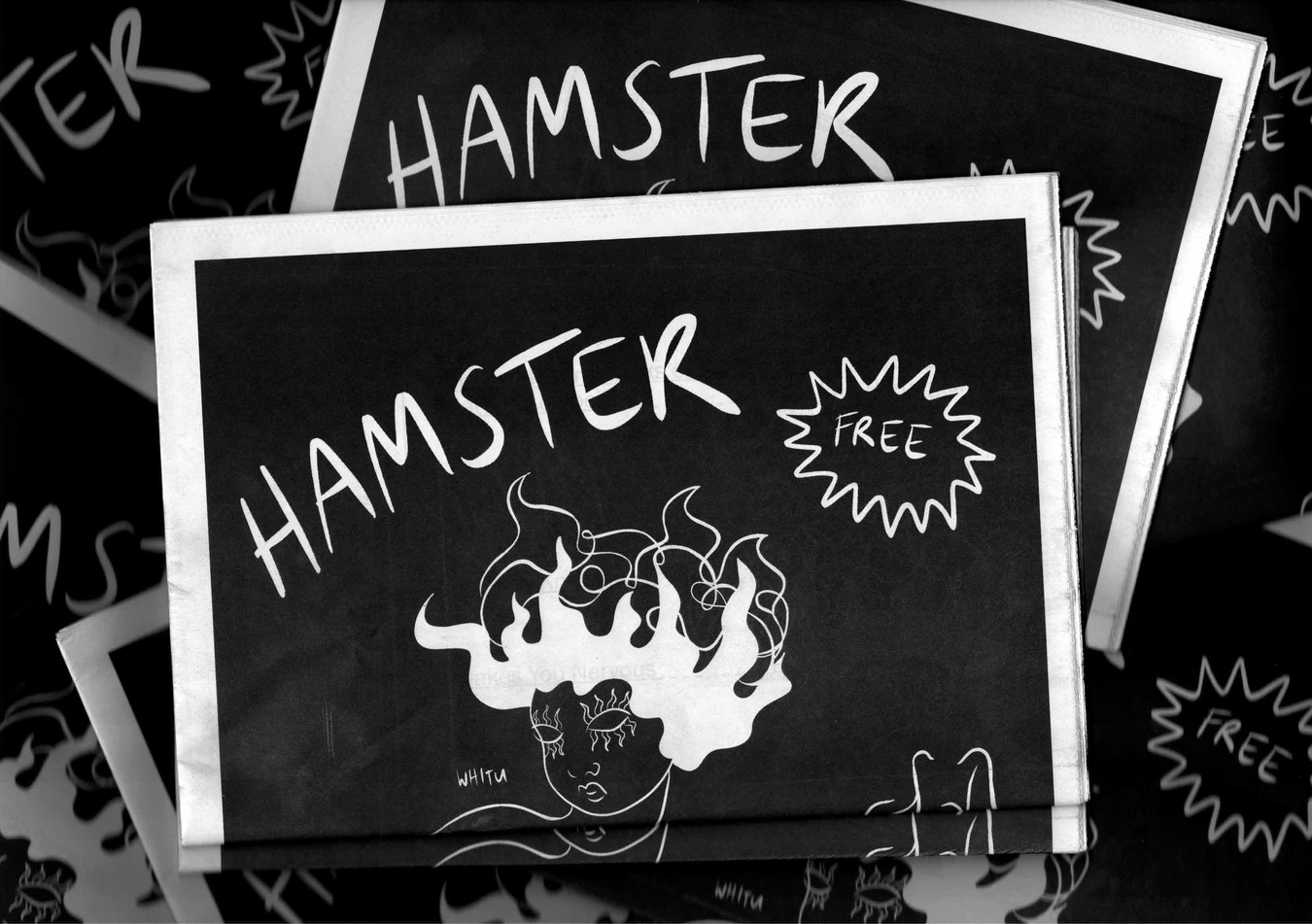 HAMSTER Magazine, Issue Whitu, carries on from where Issue Ono left off; asking, "Do you believe?"
The contributions in this issue follow that sticky question into the murky mythology of The Dunedin Power Silence scene, our faith in the internet and its collected criticisms, the ways we remake our beliefs and reconnect through what remains, and interviews with artists of the annual Artspace Aotearoa "new artist" exhibitions from 1998-2019.

Contributors:
Erin Harrington
Spencer Hall
Nina Oberg Humphries
Eloise Callister-Baker
HAMSTER Whitu was designed by Erin Broughton and printed by Allied Press in full colour on a 24 page, 52gsm newsprint tabloid, with dual cover illustrations by Jessica Thompson-Carr.
This issue will be released on December 15, 2020 with a collective listening to extracts from the audiobook edition.

HAMSTER Whitu is published as multiple editions. Follow these hyperlinks to access the files and download them for yourself:

– A PDF edition of the print magazine.
– An EPUB edition for customised reading on all devices, and easy access with screen-reader technology.
– An audiobook edition narrated by the contributors.
– A free print edition, available at select galleries and libraries across the motu:
Artspace Aotearoa
Vunilagi Vou
Ramp Gallery, WINTEC
Enjoy Contemporary Art Space
The Dowse Art Museum
The Suter Art Gallery Te Aratoi o Whakatū
Ilam SOFA Gallery
The Physics Room
The Central Art Gallery
Centre of Contemporary Art Toi Moroki
Christchurch Art Gallery Te Puna o Waiwhetu
Hot Lunch
Paludal
Blue Oyster Art Project Space
HAMSTER
Issue Whitu
December 2020
ISSN 2538-0087 (Print)
ISSN 2538-0095 (Online)
Published by The Physics Room Trust
Editorial Group: Jamie Hanton, Hamish Petersen, and Michelle Wang
HAMSTER 7 FULL PDF (PDF)