Past event
11 June 2022
2-3pm
Correspondence 1.2 Release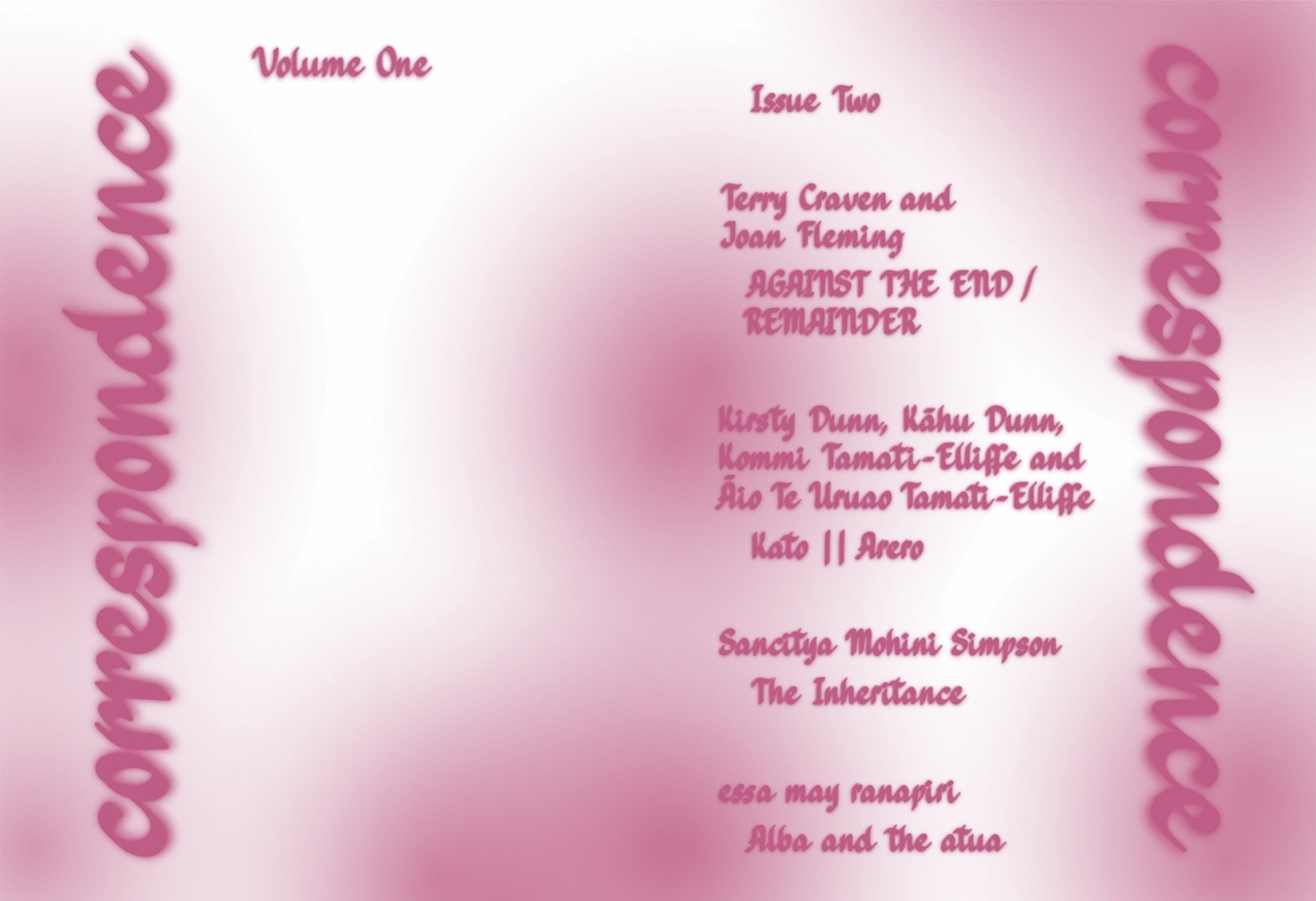 11 June 2022. Free entry.
Join us to celebrate the collected energies of Correspondence, Volume One, Issue Two!

Gather this Saturday afternoon, 11 June, at the Physics Room's library and gallery space to nab a free copy of Correspondence 1.2. Then, get comfy, with a hot blackcurrant drink, tea, coffee, and baking for a group listening of select audio contributions from Issue Two.

Volume One, Issue Two, includes audio and print contributions from Terry Craven and Joan Fleming; Kirsty Dunn, Kāhu Dunn, Kommi Tamati-Elliffe, and Āio Te Uruao Tamati Elliffe; Sancintya Mohini Simpson; and essa may ranapiri. From Saturday you will be able to find the full content of Issues One and Two in accessible digital and audio formats on The Physics Room's website.

Correspondence is a biannual tabloid, publishing pairs of works for the page, web, and ear, as openings into artistic practices and relationships. You can find Issue One online here.



--
Access: The Physics Room's Montreal Street gallery space is wheelchair accessible via The Arts Centre's Market Square carpark, accessed by car from Worcester Boulevard, driving east from Rolleston Avenue or north via Montreal Street before Worcester Boulevard. An all-gender, wheelchair accessible bathroom is down the hallway at the back of the gallery, just ask a staff-member or volunteer to show you.

Please email hamish@physicsroom.org.nz or call the office on +6433795583 with any questions about how this event/space can be more accessible for you. We would love to help.
We're on Facebook