Brent Harris: Posteering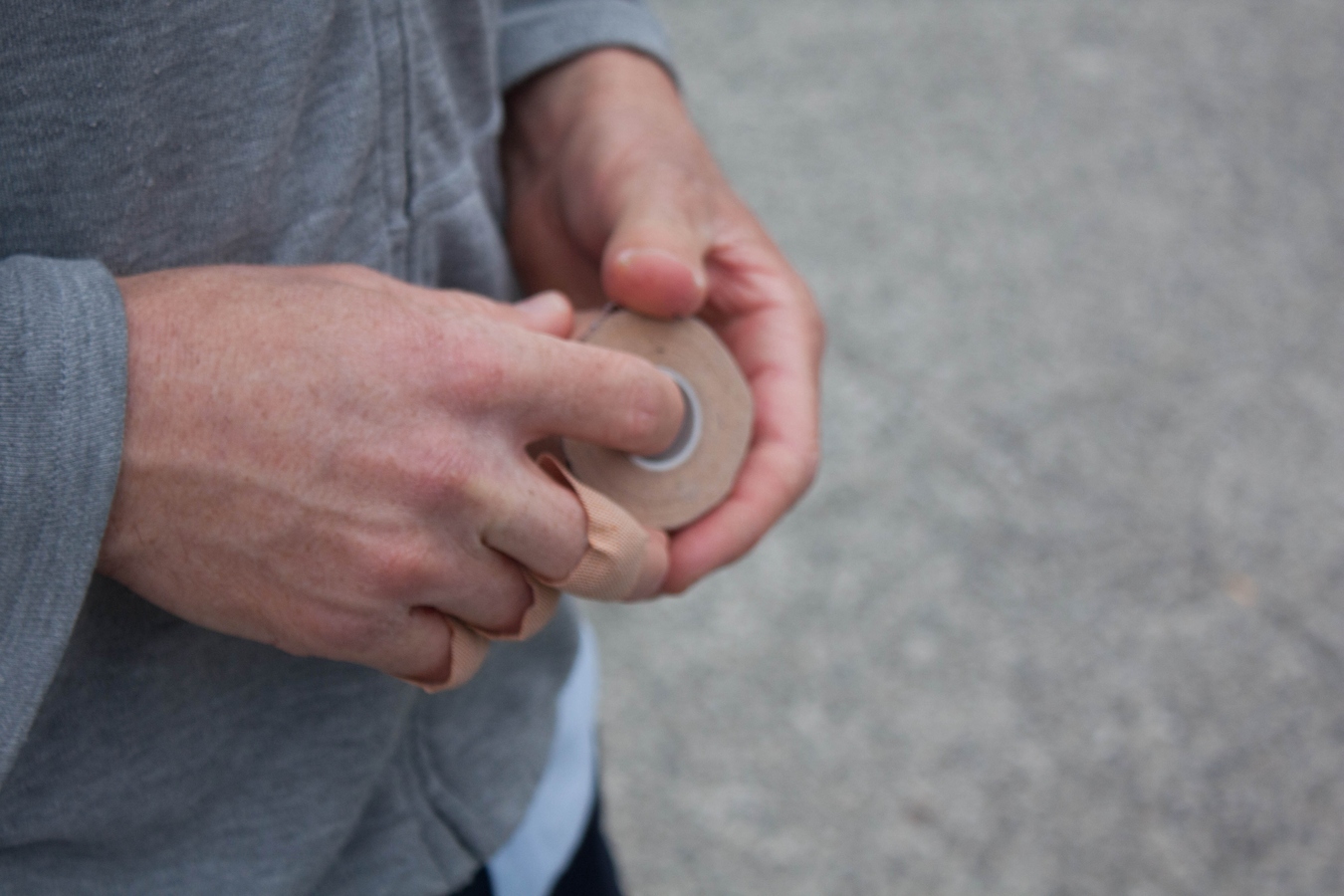 Posteering responds to the performance art practice of Brent Harris and shares its name with Harris's series of performances on Christchurch footpaths, as part of The Physics Room programme in 2013.
The book comprises two essays, Maria O'Connor's "night drifts" and Harris's "Posteering." Each essay explores relations between Harris's practice and writings of Emmanuel Levinas and Maurice Blanchot. The book engages with ideas of friendship, responsibility and absolute passivity.

Harris's essay draws on parts of his practice-led PhD, completed in 2013 at The School of Art + Design, Auckland University of Technology.
Copies are available to order online or purchase in the gallery.
To order online, please click the Order link on the right of this page and you will be redirected to a secure Paypal interface. A NZD$10.00 shipping rate will be added, and you will be able to provide your details for delivery.
To pick up a publication from the gallery, please email Publications Co-ordinator Hamish Petersen.
Thank you for supporting The Physics Room.
Published by The Physics Room and The School of Art + Design, Auckland University of Technology, in association with M/K Press
Design: Abbey Knapton
Copy-editing: Rebecca Boswell
Printing: M/K Press Ltd, Christchurch, NZ
155 x 210mm, perfect bound, 66pp
ISBN: 978-0-9864594-7-4