Otherwise worlding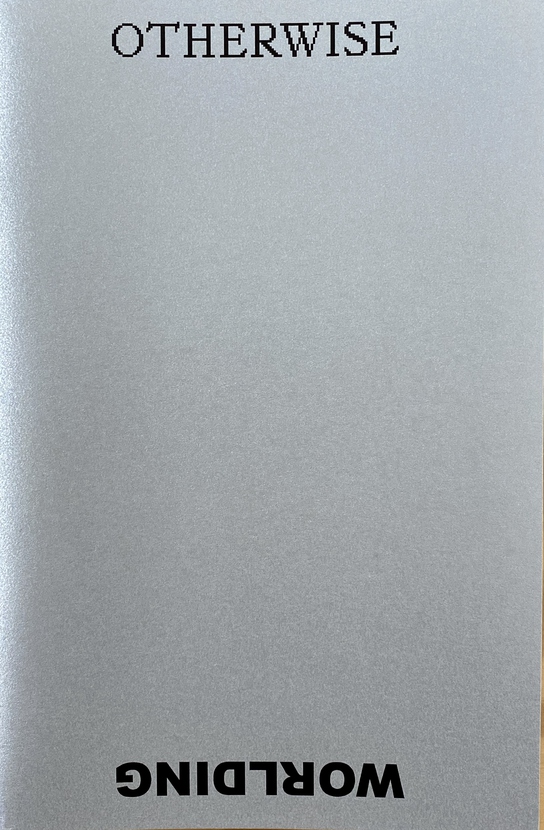 Otherwise Worlding was developed from the 2022 exhibition Otherwise-image-worlds which featured installations by four Aotearoa artists Juliet Carpenter, Tanu Gago, Ary Jansen, and Sorawit Songsataya, alongside UK artist Danielle Brathwaite-Shirley. Commissioned by CIRCUIT, curated by Tendai Mutambu and presented in partnership with Te Uru Waitakere Contemporary Gallery, the exhibition considered animation as a medium brimming with emancipatory potential, asking:
How can animation in contemporary moving image practices be critical of the commercial demand for spectacle and efficiency? How can it serve as a tool for worldbuilding and re-imagining history beyond imperialist, white, cis, male-dominated narratives?
Edited by Mark Williams and designed by Eva Charlton, the new 66-page full colour reader expands from the original project to discuss broader issues in contemporary animation practice with guest interlocutors and essayists.
Tanu Gago and filmmaker Raqi Syed discuss their shared trajectories of moving from an early career in commercial animation towards a hybrid practice as cultural storytellers exploring VR. Juliet Carpenter and curator Sebastjan Brank consider the concept of feminine hysteria in medical and cinema history. Artist Ruth Watson muses on the intimacy of distance in the digital landscape created by Sorawit Songsataya. In a conversation with Tendai Mutambu, Danielle Brathwaite-Shirley and Ary Jansen imagine the potential of video games to move beyond orthodox tropes of gender. Danielle Brathwaite-Shirley hosts a playthrough of their animated game, HOW DANGEROUS IS YOUR DATE?, which is realised as a series of onscreen prompts reminiscent of 1980s text-based adventure games, answered by a live audience.
Publisher: CIRCUIT
Editor: Mark Williams
Copyeditor: Misong Kim
Design: Eva Charlton
Format: Paperback
Original publication: 29 Jul 2023
ISBN: 9780473668426
66 pages with B&W & colour illustrations, English
Shipping costs:
Please select "Publication postage (within NZ)" at checkout. If you are based abroad, please select "QUOTE (for large items and international postage)" and we will be in touch about shipping options.