HAMSTER Issue 6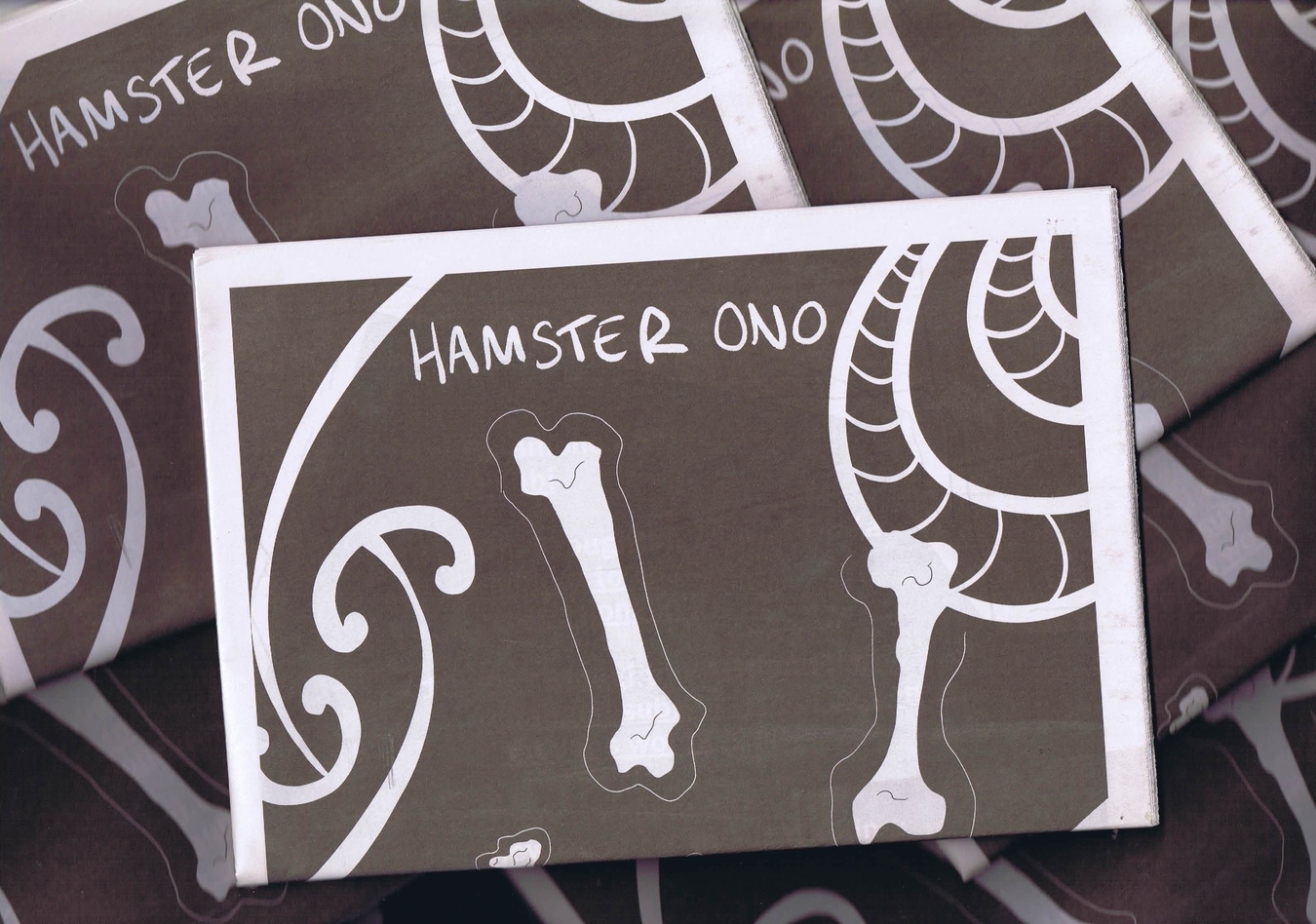 HAMSTER Magazine, Issue Ono
When asked, "Do you believe?" the contributors to HAMSTER Magazine Issue Ono, explored questions of fidelity in art, social ecosystems, canons, niche histories, posession and collaboration, knowledge production, and the experience of wairua. This issue will be released on September 26 at the Christchurch Art Gallery Te Puna o Waiwhetū auditorium alongside readings, listenings, and screenings.
Contributors:
Balamohan Shingade
Brian Fuata
Theo Macdonald
Hannah Phillips
Jane Wallace
Jessica Maclean

HAMSTER Ono was designed by Erin Broughton and printed by Allied Press in Ōtepoti as a 32pp full colour tabloid on 52 gsm newsprint, with a cover design by Jess Thompson-Carr
HAMSTER Ono is published as multiple editions. Follow these hyperlinks to access the files and download them for yourself:
– A free print edition, available at:
Samoa House Library, ST PAUL St Gallery, Vunilagi Vou, Ramp Gallery, Enjoy Contemporary Art Space, The Dowse, Massey College of Creative Arts, The Suter, Fiksate Studios, CoCA, The Central Art Gallery, Christchurch Art Gallery Te Puna O Waiwhetū, Hot Lunch, Paludal, Blue Oyster Art Project Space, and Dunedin School of Art.
HAMSTER 6
Published by The Physics Room
Edited By Hamish Petersen, Jamie Hanton, and Michelle Wang, with assistance from Keren Oertly Ryan and Audrey Baldwin
Designed by Erin Broughton
Printed by Allied Press, Ōtepoti
Print Edition of 1000
Digital Editions avaliable as EPUB, PDF, and audiobook
ISSN: 2538-0087 (print)
ISSN: 2538-0095 (online)
32pp tabloid on 52gsm newsprint
RRP: $0.00
HAMSTER 6 FULL PDF (PDF)