Past event
22 June to 23 June 2019
11:00 – 4:00pm
Collective Perceptions: Talk with Janneth Gil and button badge making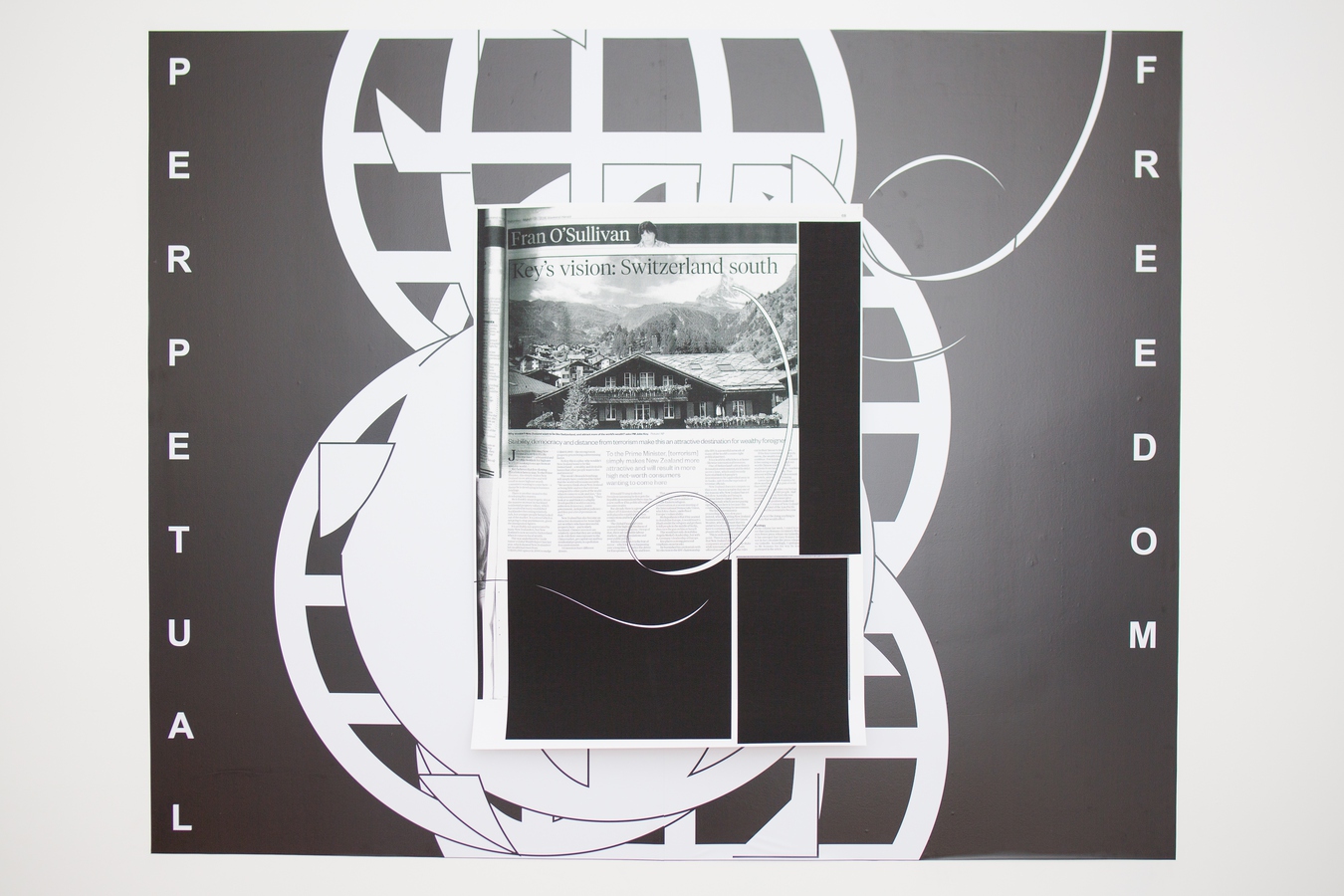 22 June to 23 June 2019. Free entry.
Our current exhibition, The Freedom of the Migrant by Matthew Galloway, explores design as an inherently political field influenced by personal and partisan ideologies. Although the media shapes collective perceptions about national identity, refugees, and terrorism, it is often individual conversations and communities that add dimension to and challenge dominant political narratives.
In response to the ideas raised by this exhibition, The Physics Room is hosting a weekend of button badge making and invites the public to create their own commentary and small visual signifiers that respond to often xenophobic narratives about refugees, migrants, and 'othered' communities. We will have button badge making machines set up at the gallery over the weekend; participants can use existing text design elements from Galloway's The Freedom of the Migrant newspaper, as well as found images from other printed matter.
Button badges have a long history of hosting grassroots political commentary and encouraging discourse in public spaces and among peers. "On the one hand, buttons are inherently public displays, placed on jackets and bags to be seen, read, and understood. On the other hand, they rarely are larger than an inch or two, requiring close contact and intimacy in order to be effective." [1]
Before the badge-making begins, please join us for a talk with photographer Janneth Gil whose documentary work with a number of migrant communities in Ōtautahi is focused on sharing stories. Gil believes that by listening we can find common ground and therefore relate to each other and connect.
Please drop in on these free workshops and make your own small but potent accessory.
All equipment supplied and set up in the gallery from 11am - 4pm Saturday and Sunday.
[1] Daniel Gifford, "Better Gay than Grumpy," National Museum of American History, Behring Centre Online, published October 14, 2015, https://americanhistory.si.edu/blog/better-gay-grumpy.
We're on Facebook