Past event
15 September
5pm
The moon and the pavement publication launch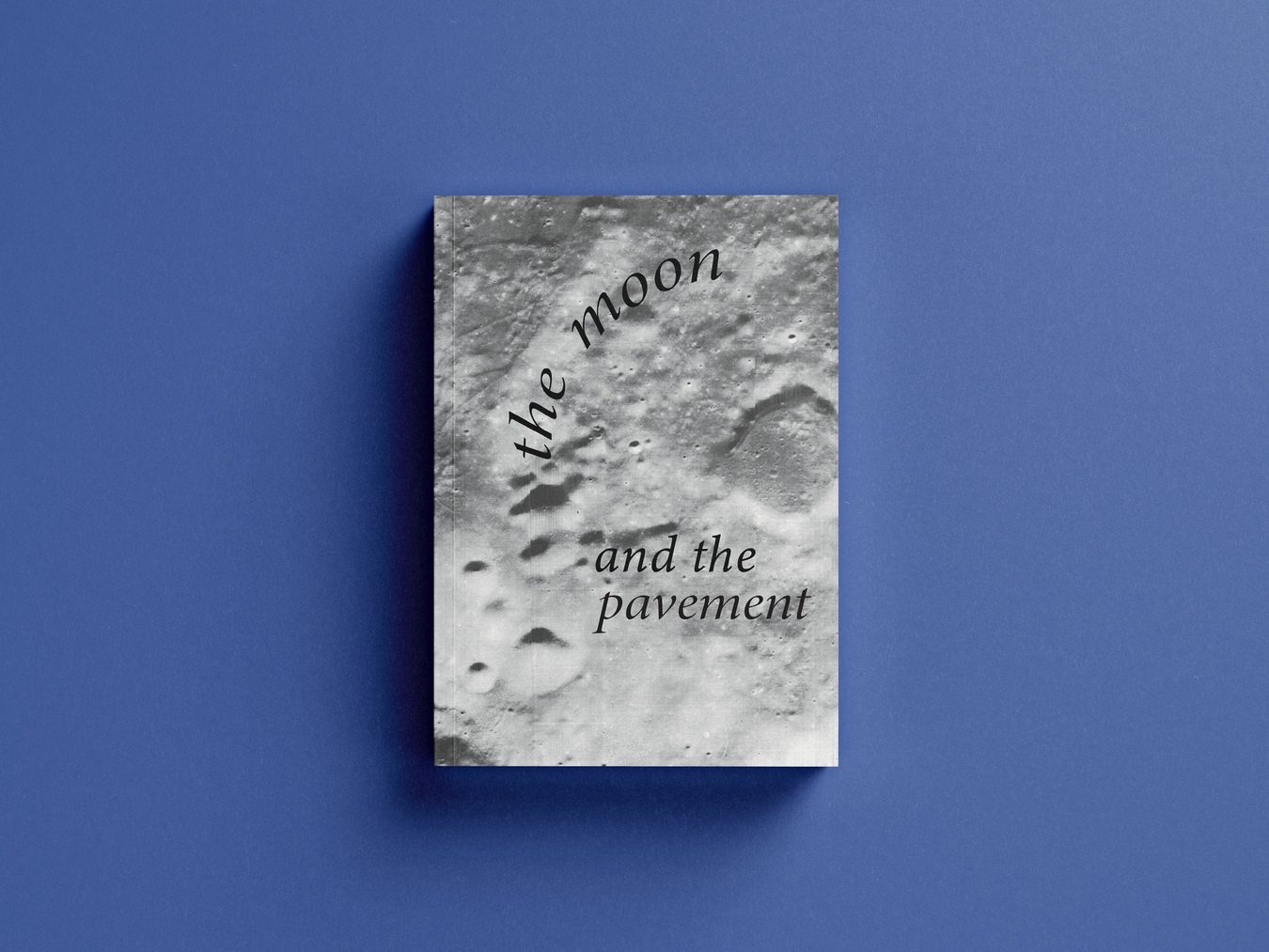 15 September. Free entry.
Friday 15 September, from 5pm
The Physics Room, 301 Montreal Street
With readings and refreshments
Edition of 150
$15.00
Released a year subsequent to The moon and the pavement's closing, this publication brings together documentation images from The Physics Room exhibition of the same name, (hosted at Ashburton Art Gallery), alongside a newly commissioned narrative text by Chloe Lane. Also included are short texts, and research images selected by each of the artists, Teresa Collins, Yukari Kaihori 海堀, Susu 蘇子誠, and Sam Towse, chosen to reflect something that they are currently working on or have been thinking about in the time since the exhibition.
Works in The moon and the pavement exhibition offered a close-up perspective on specific materials and sites, held in tension with physically-distant, or imagined, or remembered spaces. The moon and the pavement are distant from each other in space and time: approximately 400,000 kilometres, three days in a spacecraft. But it's also possible to feel distant from the planet we physically inhabit. Looking down at the pavement when you walk is a common habit, or maybe you look at your phone? These surfaces—sheer backlit glass, or coarse irregular asphalt—accompany our bodies' movement through the world: feet on the ground, head in the internet. In The moon and the pavement, commonplace materials and surfaces are revisited with an intensity of focus. Pay close enough attention to the pavement and you realise that this is a moving planet we are walking on, unique but not alone within a larger system of orbiting material bodies, each alive with its own forces and interactions.
We're on Facebook