Past event
24 April 2017
6pm
A condition of housing
Screening and artist talk with Dieneke Jansen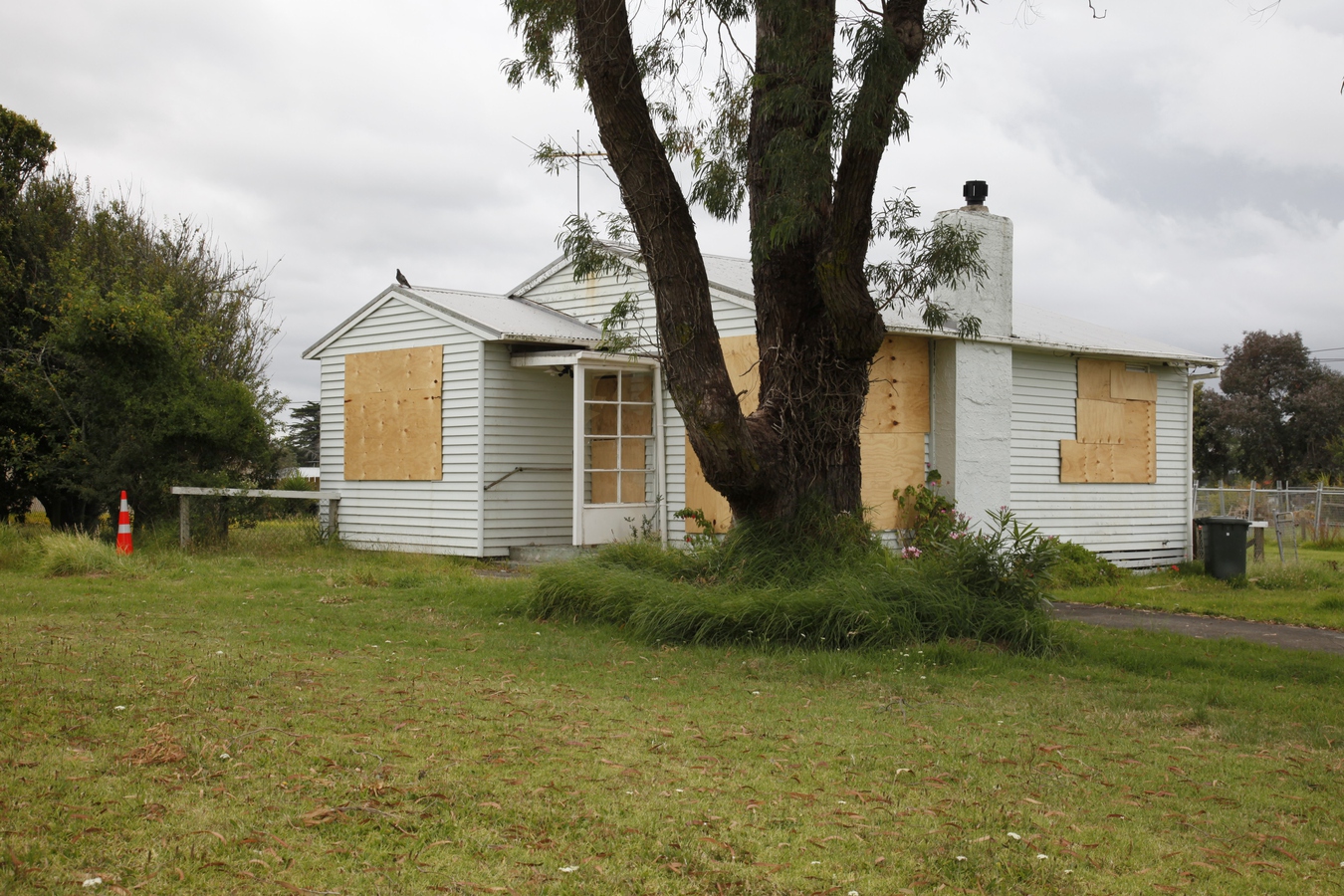 24 April 2017. Free entry.
As a supporting member of the Auckland Tāmaki Housing Group, Dieneke Jansen works to witness and to support the resistance to the dismantling of State Housing. Housing is a condition and a measure of a society's values. In Aotearoa, State Housing is an important part of a collective historical passion for social justice and equality. The dismantling of this reality and its symbolism is the focus of an expanding art project for Jansen. As a guest resident of The Physics Room, she aims to develop connections with state housing tenants in Christchurch's areas of Bryndwr, Shirley and Riccarton who are building a resistance to the sale of state housing. Jansen's aims expand the potentialities of art to sustain tensions between artistic and social critiques; to enable spaces for listening and, as Irit Rogoff suggests, to work simultaneously as art/activist, cultural provoker/cultural producer.
The screening of video works by the Accompany Collective and Dieneke Jansen will include counter-narratives, and quieter murmurs that are entwined with the daily activism in Glen Innes, Tāmaki Makaurau.
List of works:
Dieneke Jansen | G.I. Areas A & B: Housing in New Zealand (1946 - ) | 2014
John Haydn | 7 Torrington Crescent | 2012
Dieneke Jansen | Tāmaki Expulsion: mace speaks of Kestral Place | 2017
Dieneke Jansen |90DAYS+: "Otherwise we will allow injustice" | 2017
Ary Jansen |Whakarongo | 2017
Emily Parr | Te Aroha | 2017
--
Dieneke Jansen's lens-based practice employs tensions between site responsive interventions, performative actions and documentary practices to engage with and explore current habitations and the possibilities residing in residential spaces at the 'stoop' of private and public social life. This explores the social space of urban public/social housing and the possibilities of agency and emancipation within low-income communities. It attends to a colonial whakapapa of Aotearoa and The Netherland's colonial reach. With its focus on dwelling and spatial justice at the 'stoep' of public housing, it considers how tactics enact social space and agency. It utilises a lens as agent in site-responsive interventions and performative actions to create a listening space whilst comprehending specificity of time and place. Jansen questions how we can move with and beyond the rights of inspection and take up a responsibility to listen in order to unlearn and become a better ally.
We're on Facebook