Past event
28 September 2006
6pm
Chat and Spill - Simon Denny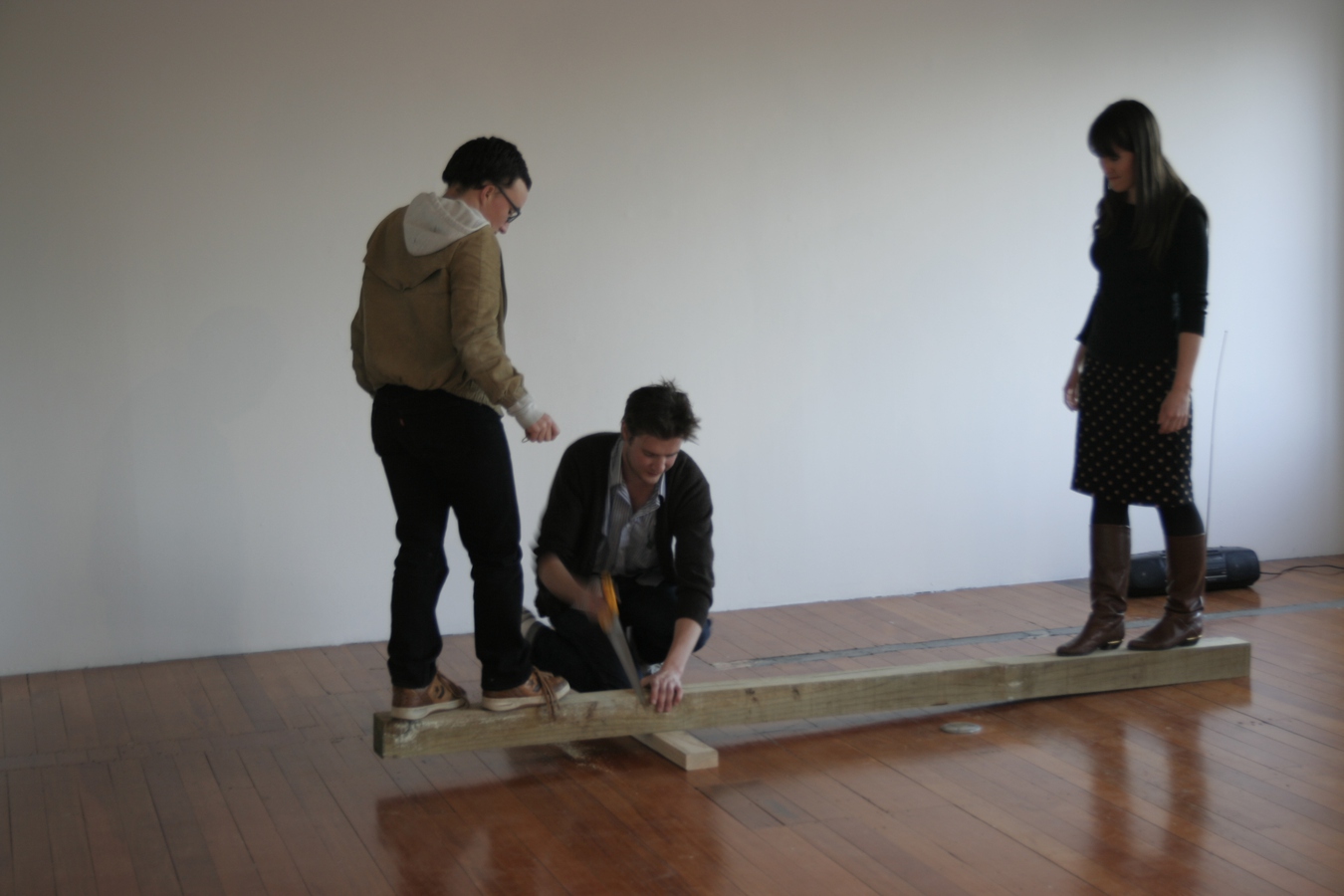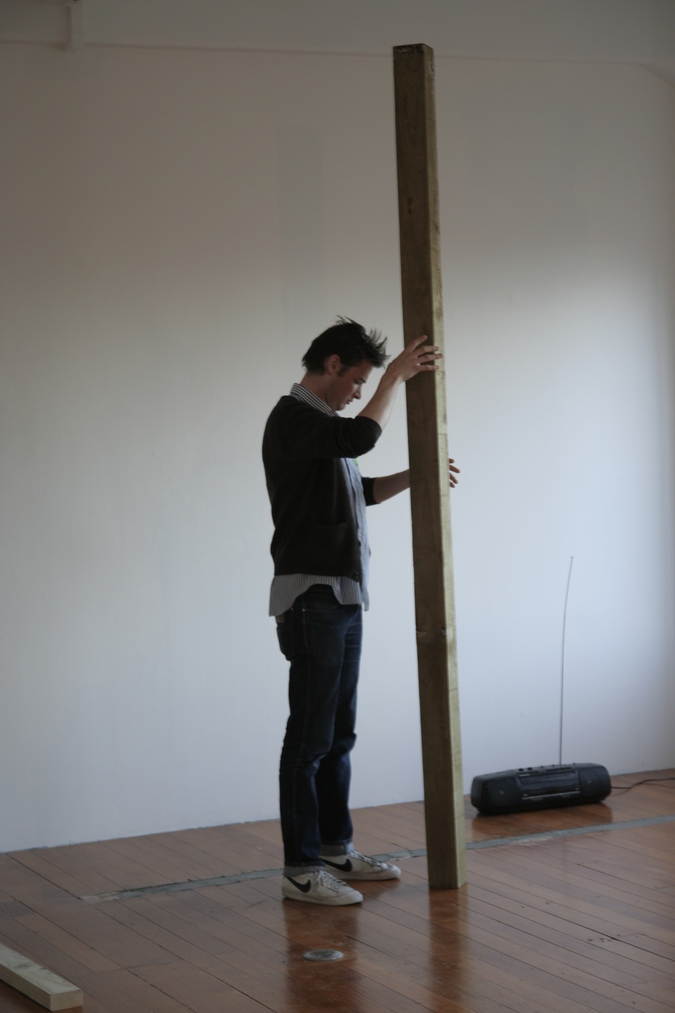 28 September 2006. Free entry.
Known for sculptural installations born of an assemblage of predetermined and familiar fragments Simon Denny's formal sequences trace lines of engagement. Denny's art-making is rooted in doing; considerations of performance and acts of making embed the artist's gestures and activities in his objects - objects chosen in the first instance for the character they already enjoy.
Denny presents his audiences with situations that tend to foreground an engagement with associations of form, purpose and action. Distinctively roughshod, ad-hoc constructions of everyday materials are combined with - and are often comprised of - domestic ready-mades.
On Thursday 28 September The Physics Room's Public Programme will accommodate another in the sequence of Denny's illustrative gestures. Drawing upon the benign poetic intelligence of his gesture's execution, Denny anticipates an open and informal atmosphere during this performance deftly titled Chat and Spill.
Simon Denny graduated from Elam School of Fine Arts with a BFA in 2004. He is currently represented by Michael Lett and has recently shown at Galerie Grita Insam, Vienna, Austria; Auckland Art Gallery as part of 54321 Performance Projects; and at The Liste 06 Art Fair, Basel, Switzerland, with his solo presentation The Natural Order Of Tact for Michael Lett.
Recent performance projects also include News Is Also On Television, a live performance with Tahi Moore held at Michael Lett, Auckland, during Denny's solo show Old Things (2006); and involvement with the Mostly Harmless: Performance Series, held at the Govett-Brewster Art Gallery (2006).
We're on Facebook