Past event
08 September 2022
4:00pm – 6:00pm
Publication launch: Heavy trees, arms and legs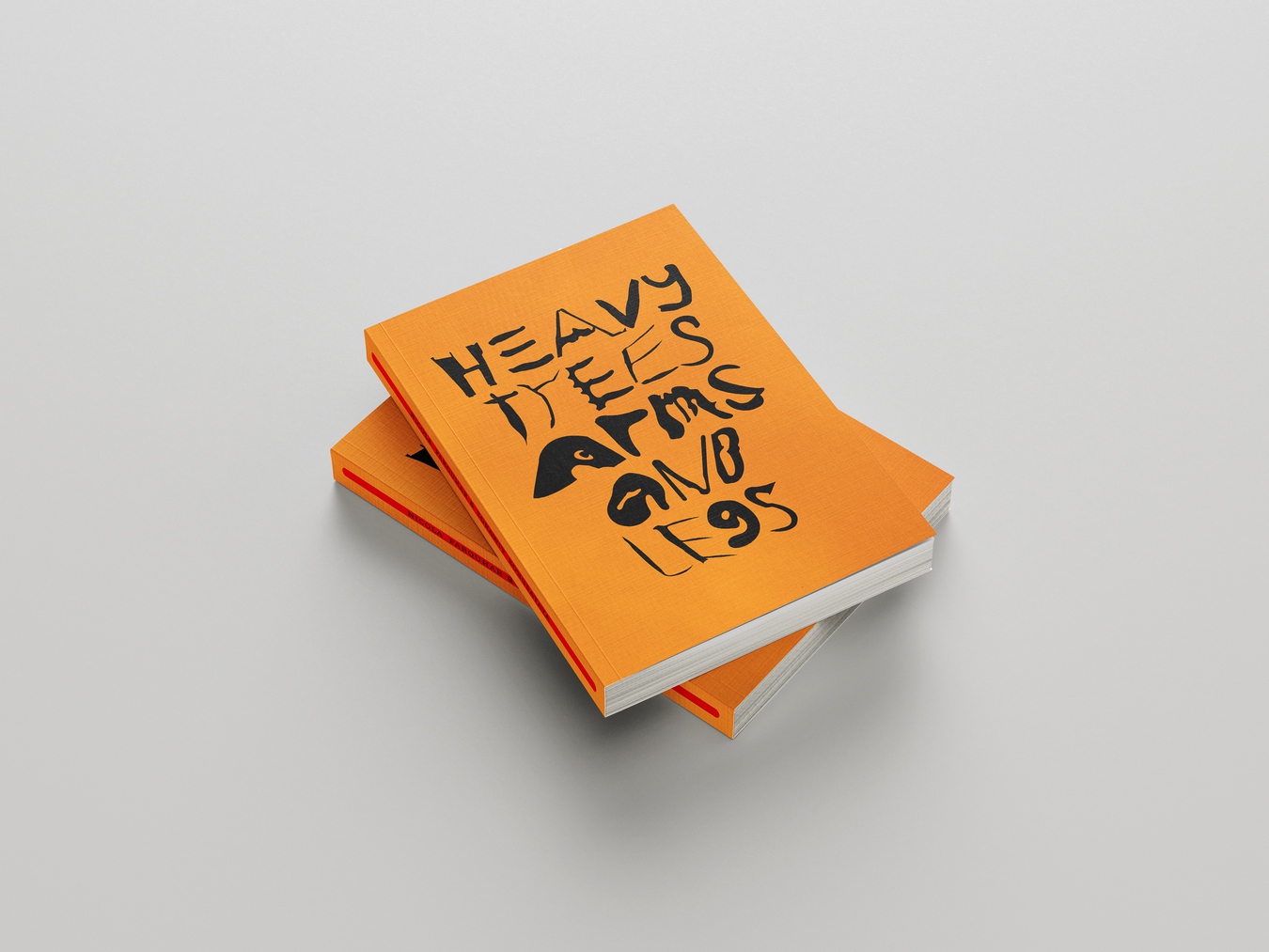 08 September 2022. Free entry.
Thursday 8 September, 4:00 – 6:00pm
At Luimiere, The Bernhardt Theatre and Bijou Bar
26 Rolleston Avenue, Ōtautahi
4:00pm film screening: Two sides of the moon by Som Supaparinya
4:30pm panel discussion with the artists, and Gregory Kan
5:15pm refreshements at Bijou Bar, Lumiere Cinema
The Physics Room is excited to share a new artist-led publication, Heavy trees, arms and legs. Developed following The Physics Room exhibition Heavy trees, arms and legs: Nicola Farquhar and Sorawit Songsataya at the Suter Art Gallery Te Aratoi o Whakatū in April 2021, this book contains contributions from Abby Cunnane, Nicola Farquhar, Gregory Kan, Sorawit Songsataya and Rebecca Tamás. Nicola Farquhar, Sorawit Songsataya and Gregory Kan will be in attendance for the launch event.
'Heavy trees, arms and legs' is a line from Rebecca Tamás' poem Palermo. The weight of limbs—branches, bones, roots, tendons—was a foundational reference in this exhibition of new works by Nicola Farquhar and Sorawit Songsataya: the idea of gravity as a compositional force that shapes us as living bodies, and connects us with elements in the natural world. The publication is intended as a way to continue a dialogue after the exhibition, and includes new page works by Songsataya, a series of texts by Farquhar, essays by Kan and Cunnane, and Tamás' poem from which the project as a whole borrows its name.
Heavy trees, arms and legs will be available to purchase in the gallery and through the online shop for $35.
Edited by Hamish Petersen and Gwynneth Porter
Designed by Yujin Shin
Printed by Spectrum Print, Woolston
--
Access: On the ground floor, situated in the South Quad entrance of the Arts Centre (by Cellar Door), an accessible lift is available for use. Please take the lift to Level 1 to enter the Lumiere Box Office area. The Berhardt Cinema, where the film will be playing, has easy wheelchair access. The cinema is also fitted with assistive listening devices, which are suitable for people with hearing aids. You can enquire at the Lumiere Box Office for the use of head-set(s).
Please email orissa@physicsroom.org.nz, or call Lumiere direct at 03 365 0066 with any requirements to make your visit more accessible.
We're on Facebook