Pauline Rhodes: Dark Watch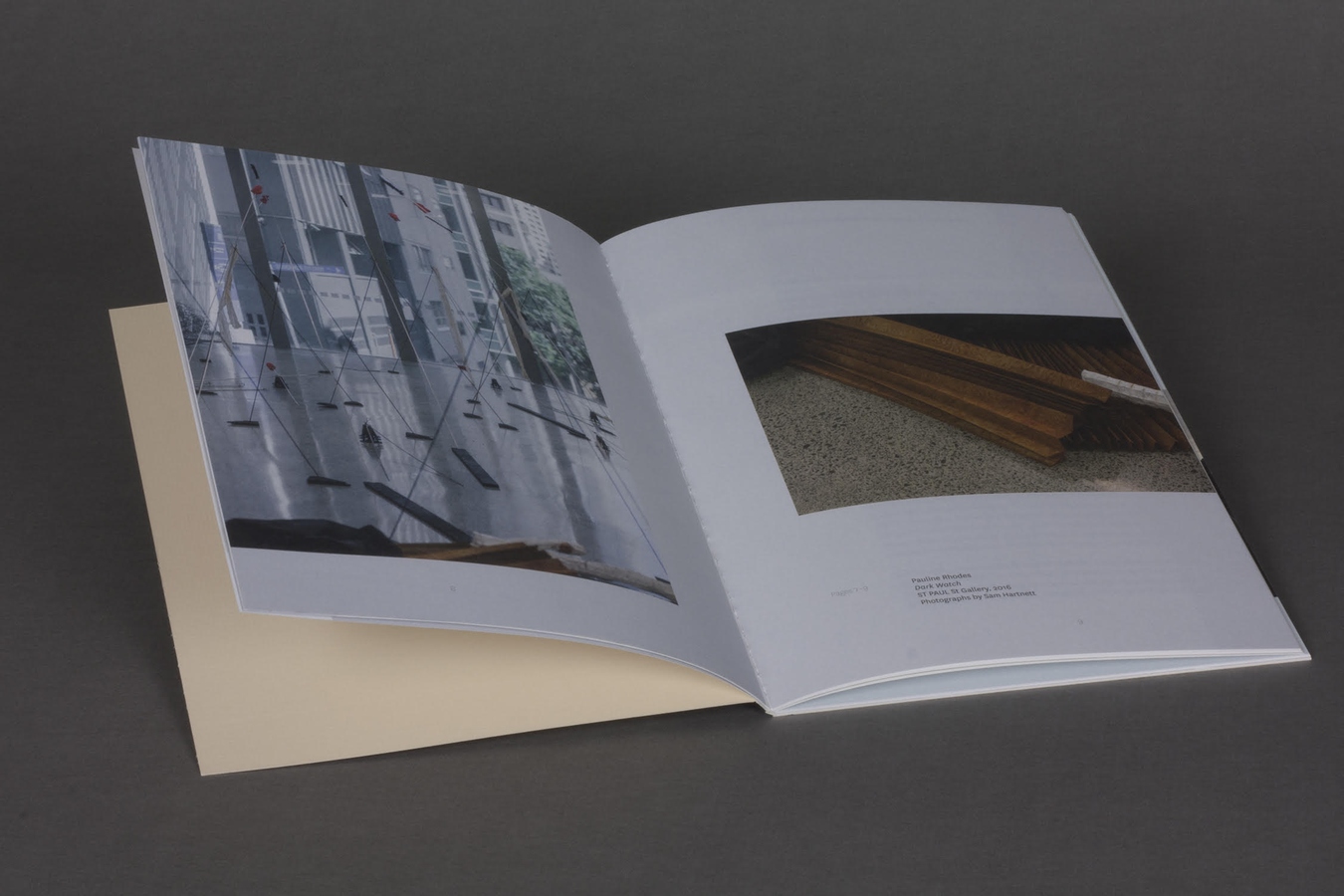 Designed by Ella Sutherland, this new publication has been developed following Rhodes' exhibition of the same title at ST PAUL St earlier in the year and includes texts by Christina Barton, Rebecca Boswell, Ash Kilmartin and Charlotte Huddleston.
Dark Watch was produced with the generous support of Creative New Zealand.
Copies are available to order online or purchase in the gallery.
To order online, please click the Order link on the right of this page and you will be redirected to a secure Paypal interface. A NZD$5.00 shipping rate will be added, and you will be able to provide your details for delivery.
To pick up a publication from the gallery, please email Publications Co-ordinator Hamish Petersen.
Thank you for supporting The Physics Room.
Published by ST Paul St Gallery in association with The Physics Room
Co-edited by Abby Cunnane and Charlotte Huddleston
Proofread by Kristen Wineera
Designed by Ella Sutherland
Printed by Rainbow Print, Christchurch
175 x 250mm, perfect bound, 42pp
Edition of 400
ISBN: 978–0–9922463-6-5