Pauline Rhodes: Dark Watch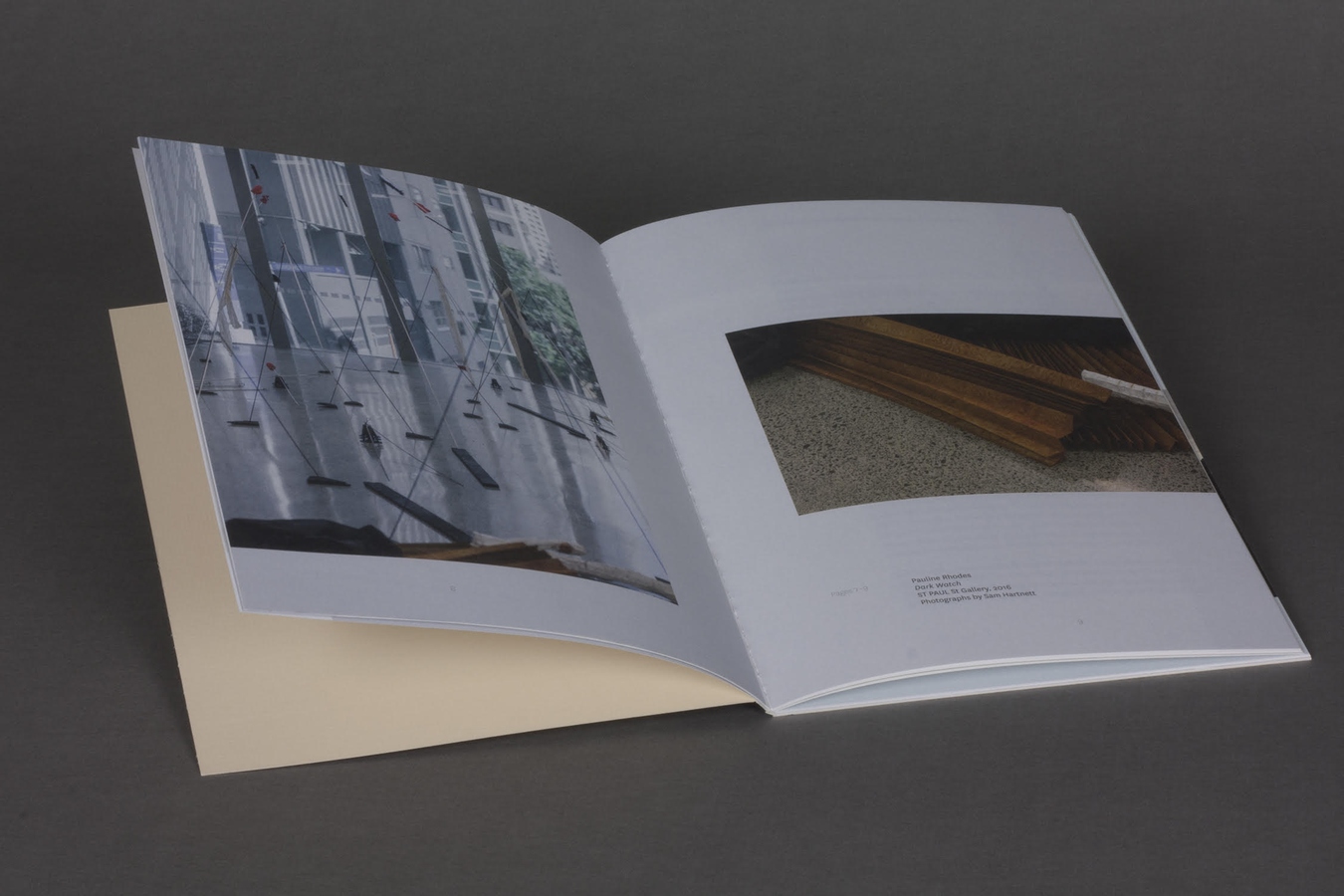 Designed by Ella Sutherland, this new publication has been developed following Rhodes' exhibition of the same title at ST PAUL St earlier in the year and includes texts by Christina Barton, Rebecca Boswell, Ash Kilmartin and Charlotte Huddleston.
Dark Watch was produced with the generous support of Creative New Zealand.
Purchase from our online shop via the link on the right hand side of this page (or below on mobile). Postage is available at the buyer's expense. You can also buy this and a range of other art books and periodicals with cash or bank transfer from our gallery.

Dark Watch (2016)
Published by ST Paul St Gallery in association with The Physics Room
Co-edited by Abby Cunnane and Charlotte Huddleston
Proofread by Kristen Wineera
Designed by Ella Sutherland
Printed by Rainbow Print, Christchurch
175 x 250mm, perfect bound, 42pp
Edition of 400
ISBN: 978–0–9922463-6-5