Past event
28 November 2020
3 – 4pm
TA'AI—FIKA responses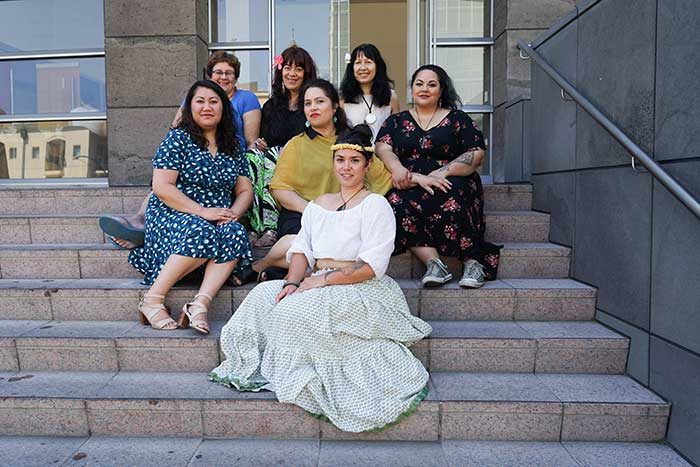 28 November 2020. Free entry.
TA'AI—FIKA responses
Saturday 28 November, 3 – 4pm
A live performance of new works and words by FIKA Writers in response to TA'AI by Nina Oberg Humphries. After working with FIKA last year in response to Two Oceans At Once, we are excited to welcome them back into the space where they will be drawing on the exhibition's explorations of the Pacific-Aotearoa experience and spaces between sacred and secular objects and actions.
Established in 2004, FIKA Writers is a collective of Ōtautahi Pasifika creatives. FIKA meets regularly to give energy to the practice of storytelling through writing, poetry, prose, and performance. Through collaboration and exchange, FIKA maintains a sense of oral tradition and works to strengthen the voices of Pasifika peoples within Waitaha-Canterbury.
With performances by: Tusiata Avia, Stephanie Oberg, Jess Marama, Isla Martin, Siobhan Tumai, Faumuina Felolini Maria Tafuna'i, Sarah Maindonald, Danielle O'Halloran-Thyne, Grace Vanilau, Ana Mulipola, and Raina Kingsley.
We're on Facebook