Past event
18 August 2008
6pm
Runway - Launch Party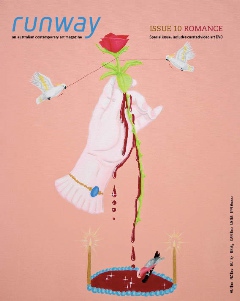 18 August 2008. Free entry.
runway, based in Sydney,is an artist-run project published by the not-for-profit collective The Invisible Inc. runway presents the best in early career and emerging art in published form from across Australia and internationally. Issue 11: Conversation, is launching in Sydney on 15 August and in Christchurch on 18 August. It has been guest edited by Anneke Jaspers will explore 'conversation' as a mode of production, a conceptual framework, and as a platform for circulation and exchange. Artists covered in this issue include Mitch Cairns, Kathryn Gray, Aaron Seeto, Danielle Freakley, Sam Smith, and Sharon Chin.
runway's editors are always keen to expand the network of readers, contributors and distributors. To this end they have launched previous issues of runway in other cities-including Melbourne, Canberra and Perth. The launch of Issue 11 will be the first held outside of Australia and New Zealand's first introduction to runway.
Holly Williams, Kathryn Gray and Benedict Ernst, all contributors to runway, will be in Christchurch for the upcoming launch hosted by The Physics Room at Cartel. Holly, also a past editor, will introduce the recent issue, runway's background and will screen the accompanying curated video art DVDs from Issue 6: Watching and Issue 10: Romance.
We're on Facebook