Past event
03 October 2020
2pm
Stones, Site, and Gothic Formations—Walking Tour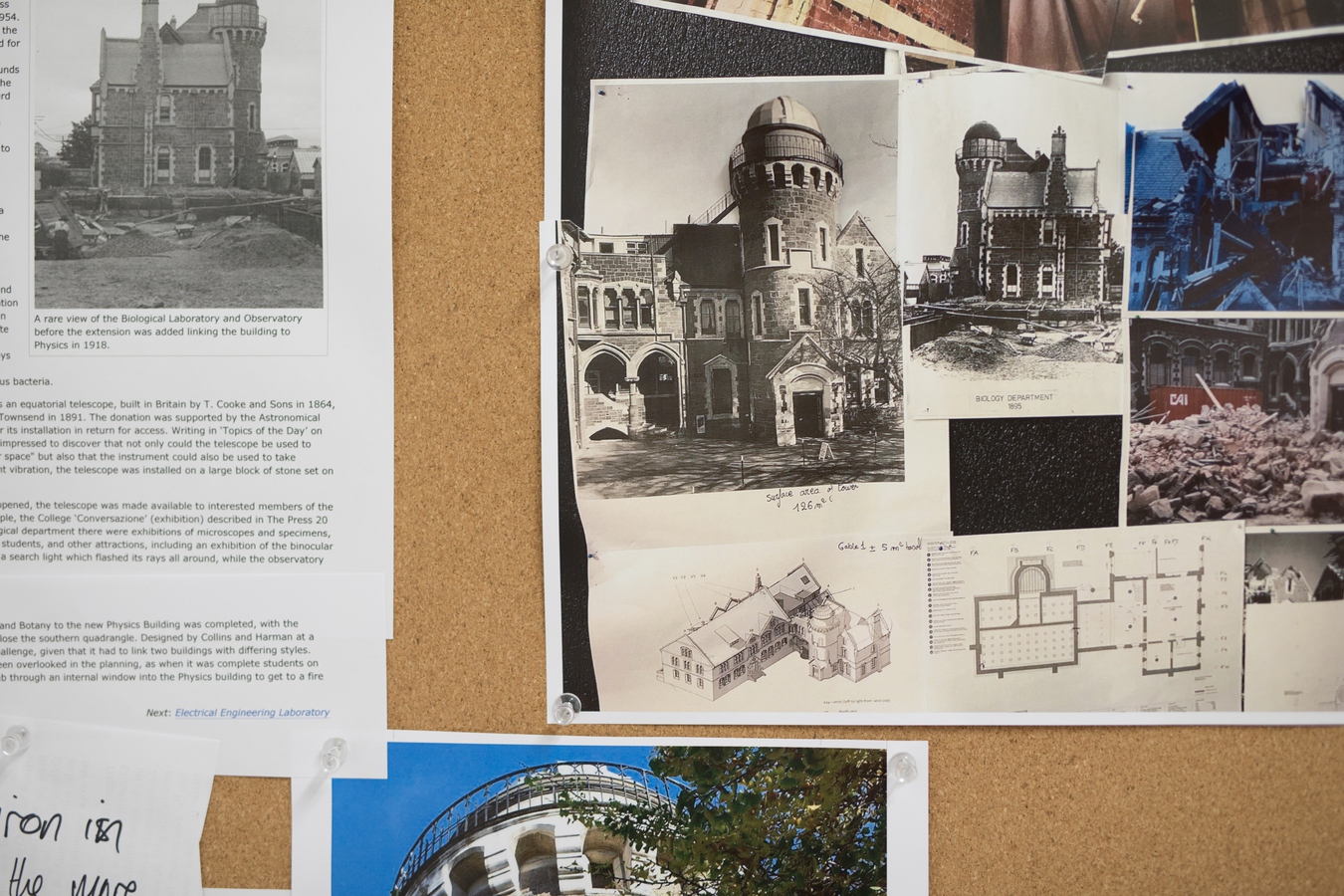 03 October 2020. Free entry.
Stones, Site, and Gothic Formations—Walking Tour: Saturday 3 October, 2pm
Meet at The Physics Room at 2pm for a 40 minute walking tour
In response to Martin Awa Clarke Langdon's current exhibition, Room to breathe: Ka tau hā te mauri, we invite you to join us for a tour of The Arts Centre Te Matatiki Toi Ora hosted by art and architectural historian Laura Dunham.
Starting at the gallery and discussing the basalt foundation stones in Kōhatu, Dunham will take us on a walking tour which addresses not only the bricks, mortar, and masonry of The Arts Centre, but also the way that dominant architectural and cultural philosophies are embodied in its materials and design. This tour will use the current restoration of The Arts Centre as a lens through which to understand histories as an ongoing process of remembering and negotiation.
Meet at The Physics Room at 2pm for a 40 minute walking tour.
--
Laura Dunham is an art and architectural historian currently based in Ōtautahi Christchurch. Her recent research has focused on the performance of memory in architecture. Between 2017 and 2018 Laura led the Illumination & Commemoration lantern slide project at the University of Canterbury's Department of Art History and Theory. She occasionally works as a tutor and heritage consultant, and has worked in art and heritage collection management roles at the University of Canterbury and the New Zealand Parliament.
--
Click here to listen to a recording of the tour on Art, Not Science Episode 16
We're on Facebook