Past event
19 April
5:30-7:00pm
(Artist) Life School: Jobs and roles in the art world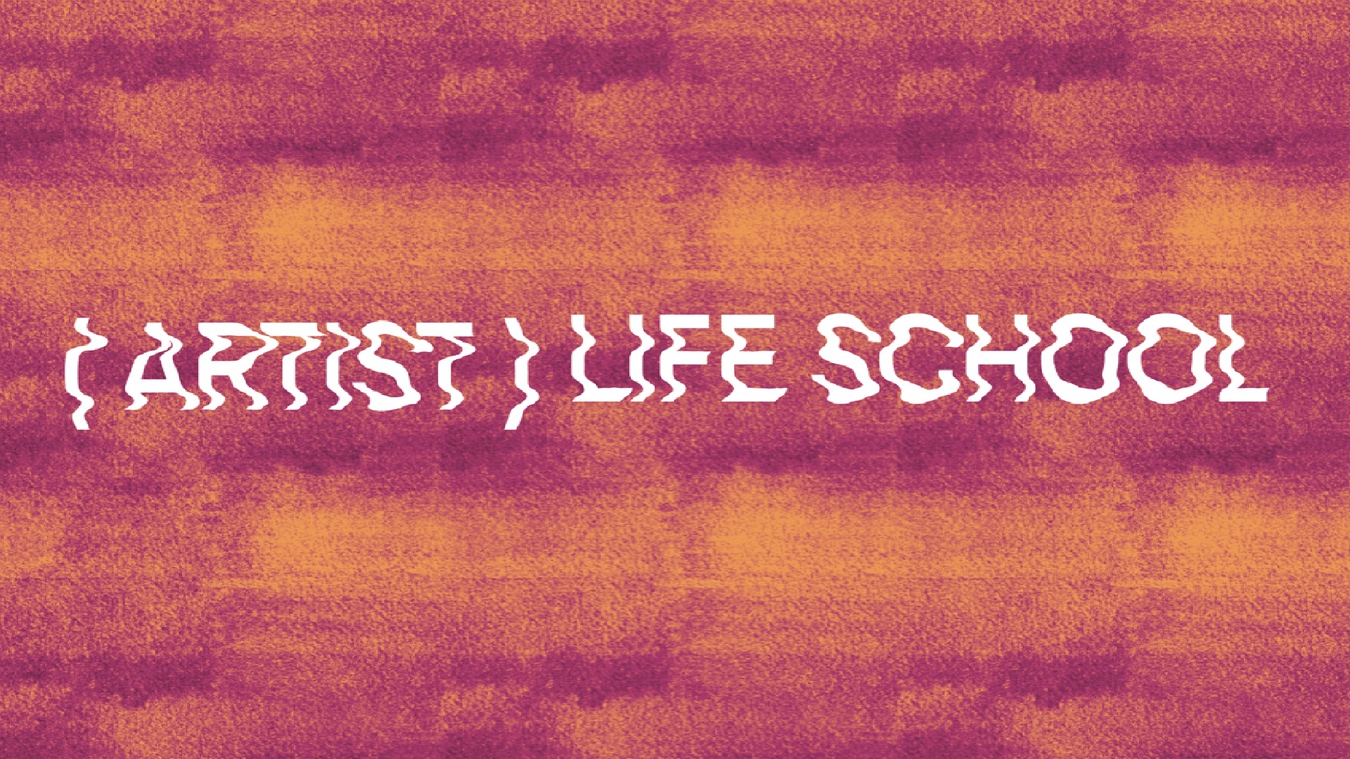 19 April. Free entry.
Wednesday 19 April, 5.30pm - 7.00pm
FREE, but registration is required: please email Honey@physicsroom.org.nz
Venue: Toi Auaha, 5 Worcester Boulevard, Ōtautahi Christchurch central city
The creative field is made up of many different roles, but where do we find out about them? And how do we make it into these positions? It can be intimidating navigating a career in the arts, regardless of how long you've been on the scene. This event sets out to shine a light on some jobs that the art world has to offer, hearing directly from the people working in them.
This session of (Artist) Life School offers insight into the careers of individuals working within the arts ecosystem. Three local arts professionals, Orissa Keane, Bailey Simpson and Lee Richjardson, will speak on the odd jobs, voluntary and paid roles, and creative initiatives they've been involved in, and the paths that have taken them there. Bring your notebook. This event will be audio recorded, and subsequently posted on our website.
(Artist) Life School is a series developed by Audrey Baldwin for The Physics Room. It brings together contemporary artists to further develop professional skills, and sets out to answer the curly questions around maintaining a practice out in the world. Ideal for recent graduates and emerging artists, each workshop hosts an industry professional to discuss the realities of making, resourcing, and showing your work. This is the seventh event in the (Artist) Life School series.
Toi Ōtautahi Arts Dinner
Following the panel discussion there will be a shared potluck dinner of soups and bread. This is a time to hang out together, meet other local artists and creatives, and have a good feed. There will also be an opportunity to learn about upcoming workshops and masterclasses that will happen at Toi Auaha throughout the year. All are welcome to attend, if you can, please bring a plate (preferably bread or soup accompanying things!). Please RSVP to honey@physicsroom.org.nz for catering purposes. *If you have already RSVPd for this (Artist) Life School event, we'll assume you're joining for dinner - just let us know if you're not able to.
Orissa Keane is an artist, writer, and technician based in Ōtautahi. She is the Writing and Publications Coordinator for The Physics Room, the manager of a small online art journal called Vernacular, and a casual technician for Christchurch Art Gallery Te Puna Waiwhetū. Sometimes she has time to make things.
Bailey Simpson is an artist and picture framer based in Ōtautahi. She holds a Bachelor of Fine Arts (Hons) from Elam School of Fine Arts. On graduating, Bailey began her career as a picture framer, supporting the framing needs of Tāmaki Makaurau's art community. In 2022, she relocated to Ōtautahi to establish Earnest Art Services, a custom picture framing workshop catered to artists and galleries. Upon relocation, she looks forward to supporting and working with her local arts community.
Lee Richardson graduated from the University of Canterbury with a Bachelor of Fine Arts in Graphic Design. Richardson has been teaching at the Ilam School of Fine Arts in the Graphic Design Department, and Product Design faculty. He was one of the founding members of Hot Lunch. His design practice has contributed to Christchurch Art Gallery Bulletin, The Physics Room, Stone Soup, Ilam School of Fine Arts and Frances Nation. Most recently he has been working on a large format publication called LEFTOVERS that is being launched in May.
This event is supported by Christchurch City Council / Toi Ōtautahi / Year of the Arts 2023. Further free workshops will be offered in the coming months, please see toiotautahi.org.nz for details.
We're on Facebook