Past event
24 October
5.30-7:30
(Artist) Life School: Professional practice panel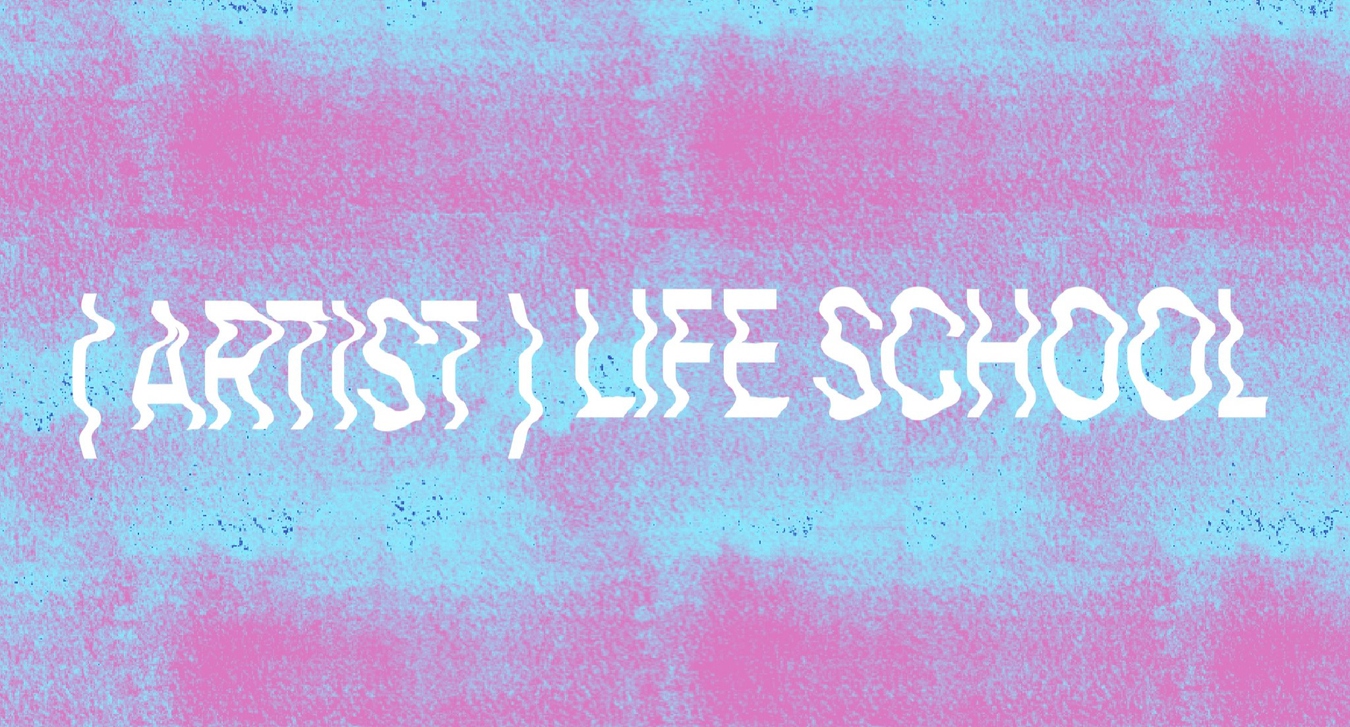 24 October. Free entry.
Tuesday 24 October, 5.30 - 7.30pm
Venue: Toi Auaha, 5 Worcester Boulevard, Ōtautahi Christchurch central city (across the road from Bunsen Cafe and The Arts Centre)
FREE, but registration is required: please email
Honey@physicsroom.org.nz
How do we maintain focus, and learn to back ourselves in what can be a competitive and unpredictable industry? How do we balance creative agency with professionalism? How do artist-run spaces, public institutions and dealer galleries operate differently, and how do we navigate these spaces as artists and arts workers?
Everyone's journey is different, but these questions are relevant to many of us in the arts community, and hearing about others' lived experiences is a real resource. We are excited to hear from Hannah Beehre, Megan Brady and Conor Clarke: three artists with diverse professional practices and growing reputations. Join us at (Artist) Life School for a panel discussion about working processes, professional development and the paths that led to where these contemporary artists are now.
(Artist) Life School is a series developed by Audrey Baldwin for The Physics Room. It brings together contemporary artists to further develop professional skills, and sets out to answer the curly questions around maintaining a practice out in the world. Ideal for recent graduates and emerging artists, each workshop hosts an industry professional to discuss the realities of making, resourcing, and showing your work. This is the eleventh event in the (Artist) Life School series.
Megan Brady:
Megan Brady (Kāi Tahu, Ngāi Tūāhuriri, Pākehā) is an artist who has recently relocated from Ōteopti to Ōtautahi. Working across fields of sculpture, installation and object making sound, she is particularly interested in the way we navigate sites, often responding to patterns and details in the environment. She has just completed a Creative Residency through Te Matatiki Toi Ora, 2023, and is developing work in response to this time towards two exhibitions opening later this year. Selected recent projects include Te Hā, The Physics Room, Ōtautahi, 2023; Where light and footsteps fold, CoCA, Ōtautahi, 2022; Paemanu: Tauraka Toi, Dunedin Public Art Gallery, Ōtepoti, 2021-22; Lay in measures with Ed Ritchie, Enjoy Contemporary Art Space, Te Whanganui-a-Tara, 2020; and A quiet corner where we can talk, Dunedin Public Art Gallery, Ōtepoti, 2018.
Hannah Beehre:
Hannah Beehre is an artist based in Ōtautahi Christchurch. Her achievements over twenty years of creative practice include being the recipient of the Olivia Spencer Bower Trust Award (2004), Artist in Residence at Scott Base, Antarctica (2012), and winner of the Parkin Drawing Prize (2016). Beehre completed a Master of Fine Arts in 2019 at the University of Canterbury. Her research addressed the peak performance neural state known as 'flow' and its potential as a tool for drawing students. Beehre's work deals with ideas such as spirituality, scientific enquiry, nature and the sublime.
Conor Clarke:
Conor Clarke (Ngāi Tahu; Ngāti Kuri, Irish, Welsh) grew up in rural Tāmaki Makaurau, studied at Elam School of Fine Arts, spent ten years living and working in Berlin, and is currently a Lecturer in Photography and Masters candidate at Ilam School of Fine Arts, Ōtautahi. Her practice examines the politics of image-making and representation, and the entangled relationship between camera, seer and subject. Clarke exhibits regularly and is represented by Two Rooms and Jonathan Smart Gallery.
This event is supported by Christchurch City Council / Toi Ōtautahi / Year of the Arts 2023. Please see toiotautahi.org.nz for details.
We're on Facebook