Past event
29 August 2018
6pm
Public Talk: Filipa Payne and Cushla Donaldson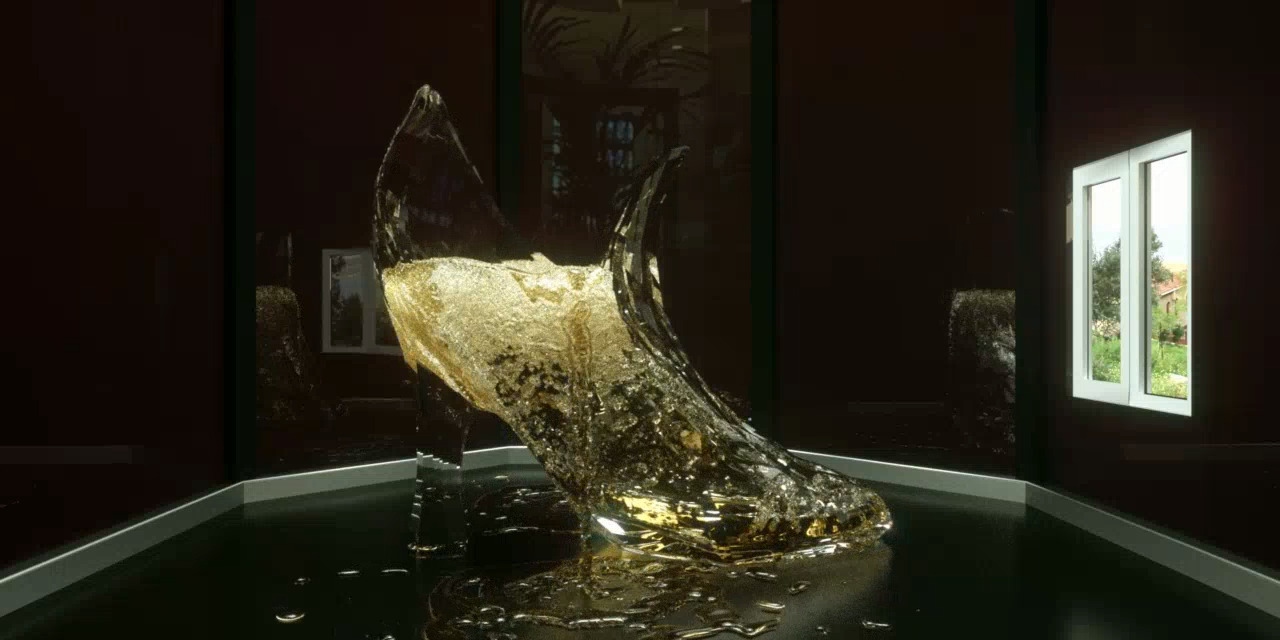 29 August 2018. Free entry.
Public Talk: Filipa Payne and Cushla Donaldson
Wednesday 29 August at 6pm
Join advocate and co-founder of Iwi n Aus, Filipa Payne and artist Cushla Donaldson for a discussion around Payne's ongoing campaign which seeks fair treatment and reciprocal pathways to permanent residency for New Zealanders living in Australia and Donaldson's recent work, 501s, commissioned by The Physics Room for the Melbourne Art Fair (1-5 August).
501s was shown as part of the Melbourne Art Fair's project rooms and foregrounds the historical instrumentalisation of glamour and soft power in diplomatic relations and public control. 501s consists of a large-scale moving image work referencing a legendary event at the Carnival of Venice in the 1600s in which a giant glass slipper was put in a public square and filled with wine. Donaldson developed a technology that allowed current detainees, as well as those already deported from Australia under the Migration Act (1958) to text in and disrupt the seductively spinning crystal shoe to speak back to the present and prevailing power structures in the culture and country they have been forcibly removed from participating in.
During the art fair texts came through as a live feed and at random intervals once sent in. The text messages were not vetted or viewed before being displayed. In this sense, the shoe literally operated as a vessel, a Trojan horse, for the presentation of voices that would otherwise be invisible and unheard. Voices that have been suppressed until recently: on 21 June 2018, The Australian Federal Court found that the Australian Border Force could not mandatorily confiscate property, including mobile phones, from people in immigration detention.
Throughout the development of the work, Donaldson established and maintained close contact with advocates Filipa Payne and Erina Morunga from the 501s group, Iwi n Aus. Payne has visited every detention centre to date, is the only person keeping full records of those detained and extradited, and is working in collaboration with Donaldson to enable the voices of the detained and deported to be heard in a physical and economic context that has forcibly excluded them.
--
The Physics Room and Cushla would like to thank Jan Warburton Charitable Trust and the Wallace Arts Trust for their generous support of The Physics Room's presentation at Melbourne Art Fair Project Rooms.
We're on Facebook