Sera Jensen & Brendan Lee
From Below
03 May — 20 May 2001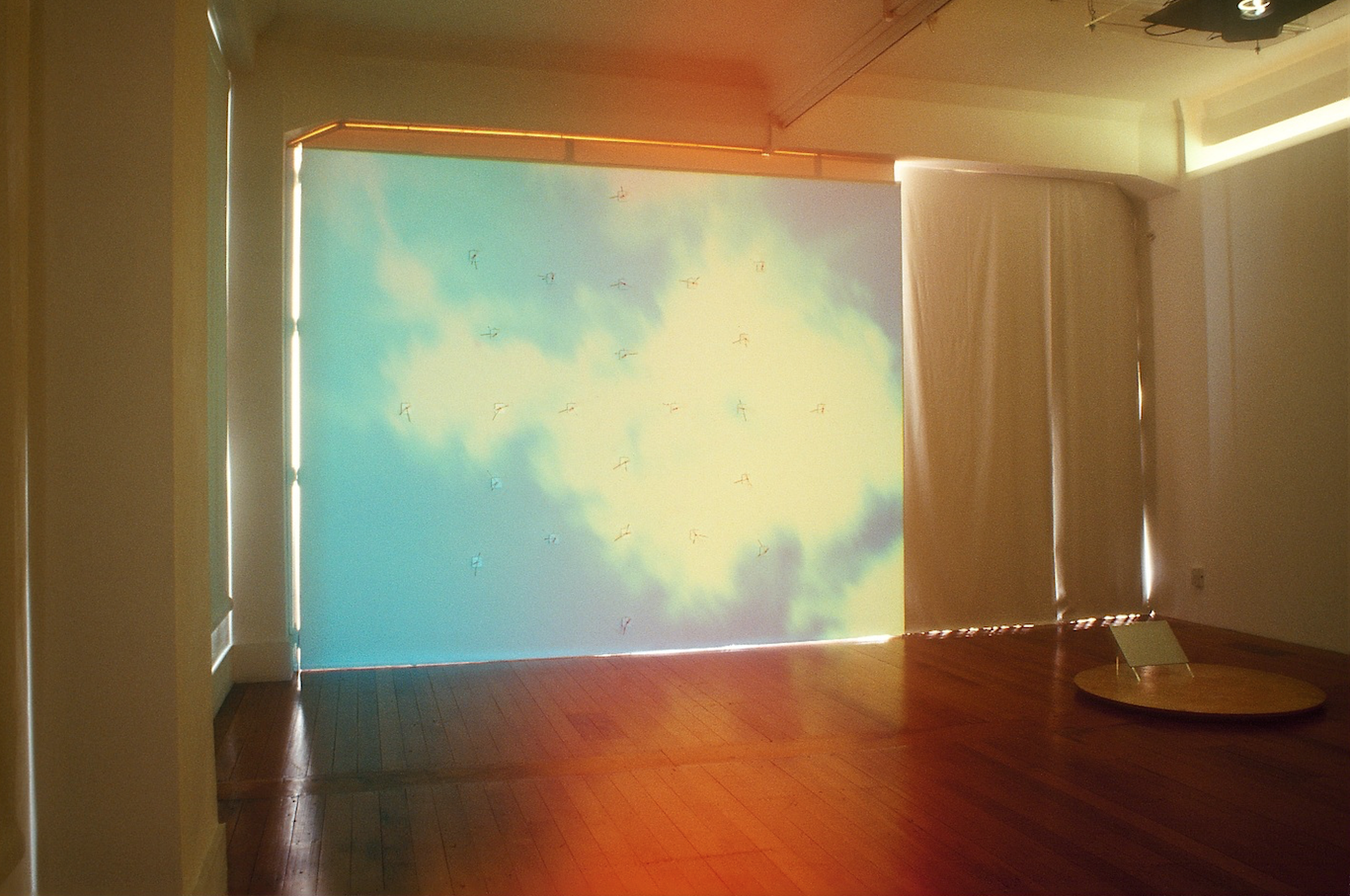 From Below is the second collaborative work by Christchurch artists Sera Jensen and Brendan Lee. This collaboration is intended as an ongoing practice. The very nature of collaboration is important in both these works, as the artists explore the process of working beyond an individual practice into what they have described as "a conversation, a dialogue rather than...the mythologised secret introspection of the individual artist". In their shared works aspects of their own practices can be discerned, reconfigured and recontextualized by the process's of sharing and exchanging ideas.
The installation is an exploration of perception, time, and contemplation. Within this is an attempt to re-discover the value of closely observing direct experience. Hearth (Canvass, 2000, Christchurch) marked the beginning of this process and reflected the artists shared interest in the use of time-based media (sound and video) in combination with installed objects. Their current work From Below seeks to develop this experimental approach within the constraints of the gallery.
Reviews, Essays & Articles
Fresh - A series profiling Contemporary New Zealand Practitioners
The Physics Room Annual, 2001
Devenish, Lee
Images looking up
The Press, 2001 May 16, p. 36
Ussher, Robyn.
From Below: an installation by Brendan Lee and Sera Jensen; Take Out by Julaine Stevenson.