Past event
28 August to 29 August 2021
Saturday 28 and Sunday 29 August
Online screening of Moana Calling Me Home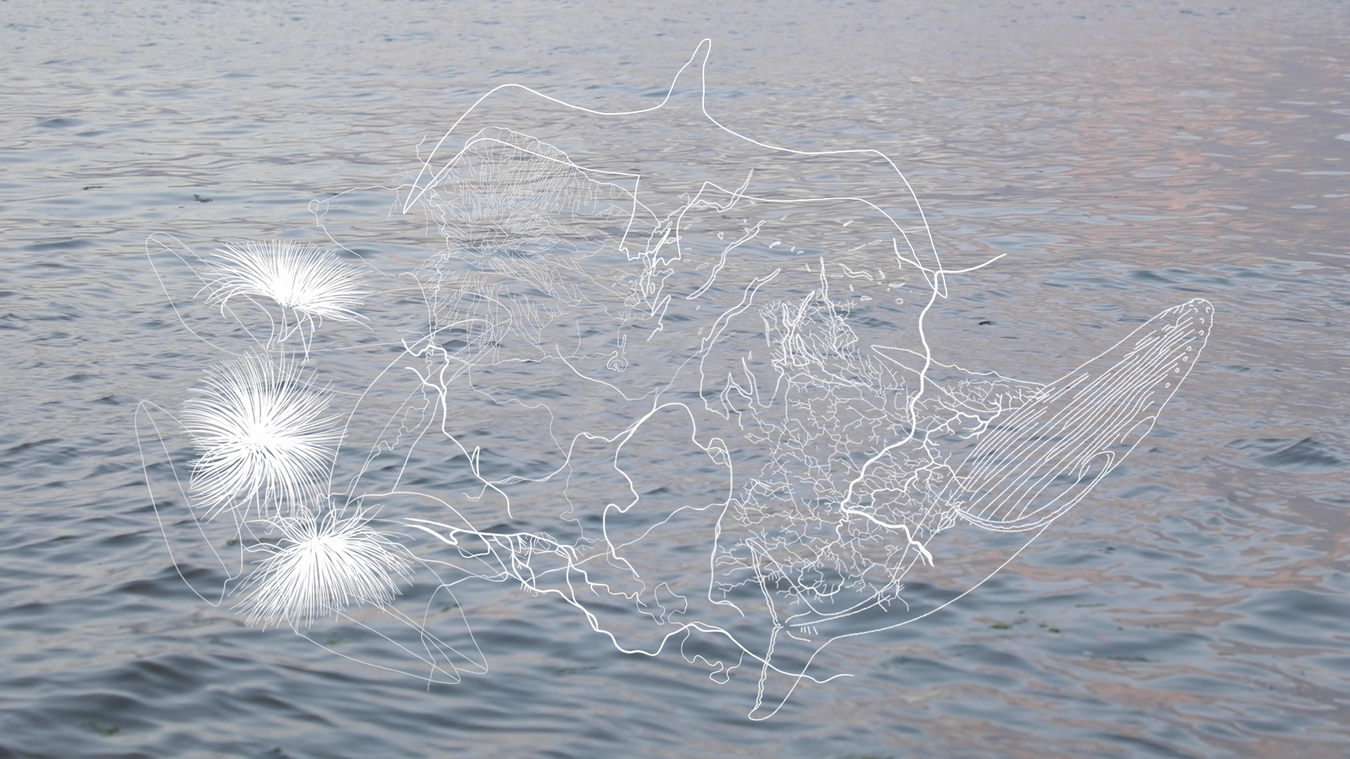 28 August to 29 August 2021. Free entry.
Online screening of Moana Calling Me Home
Saturday 28 and Sunday 29 August
For this weekend only, Emily Parr has generously allowed us to host an online screening of Moana Calling Me Home (2020), a series of six moving-image artworks she made as part of her Master of Visual Arts at AUT.
Seeking stories in mountains, burial places, archives, museums, and waters, the works journey to three of the artist's ancestral homelands: Tauranga Moana in Aotearoa, Upolu in the Sāmoan Islands, and Tongatapu and Vava'u in the Kingdom of Tonga. Each story links to another, threading loops through space and time, spinning the web of relationships. Whakapapa—the placing in layers—offers a filmic language through which to connect relational fragments, while storying weaves these layers together into living narratives. Video, sound, drawings and voiceover connect seven generations, from Europe to Moana Oceania, honouring the lives of Parr's tīpuna wāhine and strengthening our collective story. This transformational research project is a haerenga—a journey—of reconnection with whakapapa, with ancestral relationships, and with Te Moananui a Kiwa: the ocean and her islands from which these relationships emerged.
This body of work forms the basis for her current PhD research, the beginning stages of which are the subject of her exhibition Surfacing.
Moana Calling Me Home will be available to view from midnight on Friday 27 August to midnight Sunday 29 August via the link below.
Watch here: https://vimeo.com/592453477
Password: surfacing
We're on Facebook