Past event
04 December to 06 December 2020
Fri 4 Dec 5:30pm, Sat 5 & Sun 6 Dec 11am – 4pm
The 2020 Physics Room Annual Fundraiser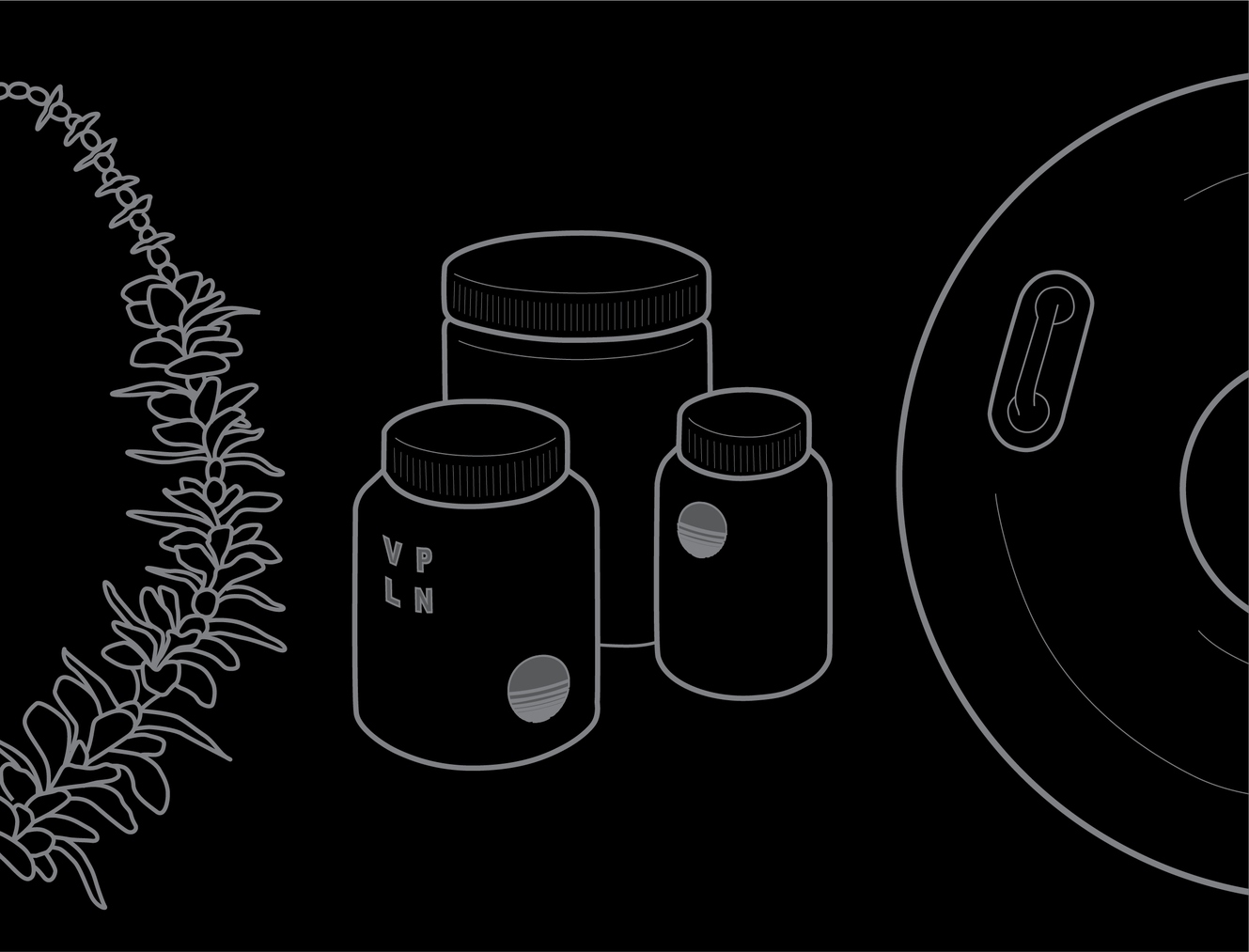 04 December to 06 December 2020. Free entry.
The 2020 Physics Room Annual Fundraiser
Limited edition objects by Nina Oberg Humphries, Mark Schroder, and Eddie Clemens with a selected back catalogue of fundraising works by Ayesha Green, Cushla Donaldson, Lonnie Hutchinson, Matthew Galloway, and Judy Darragh
Fundraiser launch: Friday 4 December, 5:30pm
Fundraiser runs: Saturday 5 & Sunday 6 December, 11am – 4pm

_______________

The 2020 Physics Room Annual Fundraiser presents limited edition objects by three artists who have exhibited with us this year. With most artworks priced between $50 and $500, this is a rare opportunity to acquire work by these three contemporary artists at an affordable price, and to support The Physics Room's exhibition programme in 2021. Any proceeds from this fundraiser will go directly towards funding artists in the production of new work.
Nina Oberg Humphries will present a range of artwork: jewellery, leis, photographic works, and objects that reference the reimagined artefacts in her current exhibition TA'AI.
The Physics Room, through its upline sponsor Mark Schroder, has secured exclusive local rights to distribute VPLN's range of lifestyle supplements. Packaged in durable ceramic vessels, VPLN products are available as single items or sets of three and come in a variety of sizes and colours. VPLN offers unique opportunities that can lead to higher levels of success and achievement. Tested and proven, VPLN is designed to maximise rewards for effort and provide substantial and ongoing income. You have the opportunity to control your future.
Five of Eddie Clemens' Donuts which featured in Kiosk: Directors' Commentary will be available for purchase. Great for summer water fun, each Donut comes with a ticket for a river cruise along the Ōtakaro Avon River on Saturday 5 December. Atop his custom-made stand-up paddleboard, Eddie will be your guide on a floating tour of public art in central Ōtautahi with complimentary Krispy Kreme donuts and DoBros. In addition to the five people who purchase Donuts, we are making another five river cruise tickets available via auction on the night of the fundraiser.
Alongside these works, a selection of our fundraising back catalogue will be available, including limited edition work by Ayesha Green, Matthew Galloway, Lonnie Hutchinson, Cushla Donaldson, and Judy Darragh.
We would like to thank Nina, Mark, Eddie, and all our previous fundraising artists for their generosity in supporting The Physics Room.

_______________

For further pricing information or a catalogue of available works, please email: michelle@physicsroom.org.nz.
We're on Facebook